If you're planning a trip to Stockholm, you might have already seen adverts for the Stockholm Pass – also known as the Go City All-Inclusive Pass.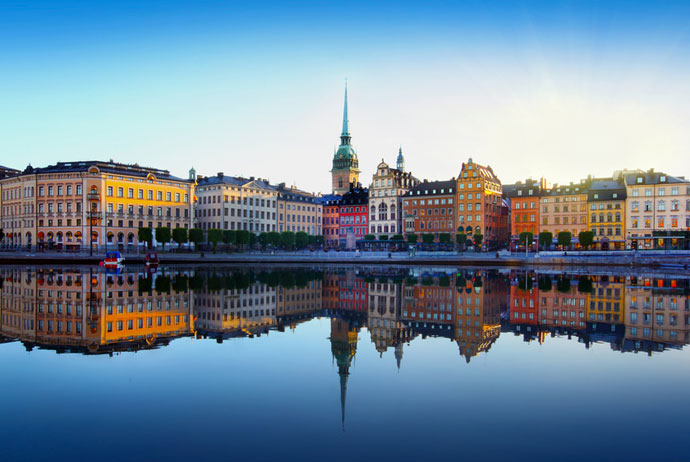 It's an all-in-one discount pass that guarantees you free entry to dozens of attractions across the Swedish capital, and has a few organised boat and bus tours thrown in for good measure.
According to the official website, buying the Stockholm Pass could save you more than 1233 SEK (around US $120) on a three-day visit. But is it really worth buying?
And will it actually save you a big wad of kronor (Swedish currency) when you're trying to see Stockholm's best bits? Read our review to find out!
Wait up! What is the Stockholm Pass?
The Stockholm Pass is a pass that allows you free admission to loads of Stockholm's sights and attractions.
Show it at one of the participating attractions in Stockholm – or at the start point of one of the included city tours – and you'll be waved through with the rest of the paying visitors.
Once you scan the Stockholm Pass at the first attraction, the time remaining on your pass starts running down automatically.
The pass is available as an app that you show on your phone to gain entry to the sights.
Alternatively, you can buy the pass online and either print it yourself at home or simply show the printable version on your phone.
What's included with the pass?
The Stockholm Pass includes free admission to some of the city's top attractions. This gives you a good opportunity to cram in lots of sightseeing without worrying about what it costs to get into each attraction.
Here are some of the places you can access for free with the pass:
Vasa Museum
The Viking Museum
Nobel Prize Museum
Vaxholm Fortress Museum (summer only)
Skansen open-air museum
Nordic Museum
Storkyrkan Cathedral
Tekniska, the National Museum of Science and Technology
Fotografiska
Birka Viking City and boat trip (seasonal)
Artipelag art gallery
And many more
The pass also gives you free access to some of Stockholm's most popular bus and boat tours, including:
'Under the Bridges' tour (seasonal)
Boat trip to Drottningholm Palace (seasonal)
Guided archipelago tour
Hop-on, hop-off bus tours
The Royal Canal Tour (seasonal)
As well as boat trips and sights, the pass includes a session at a karaoke bar, a free sandwich at a café in the trendy Södermalm district and a trip in a SkyView glass dome that takes you over the top of the Avicii Arena for great views across Stockholm.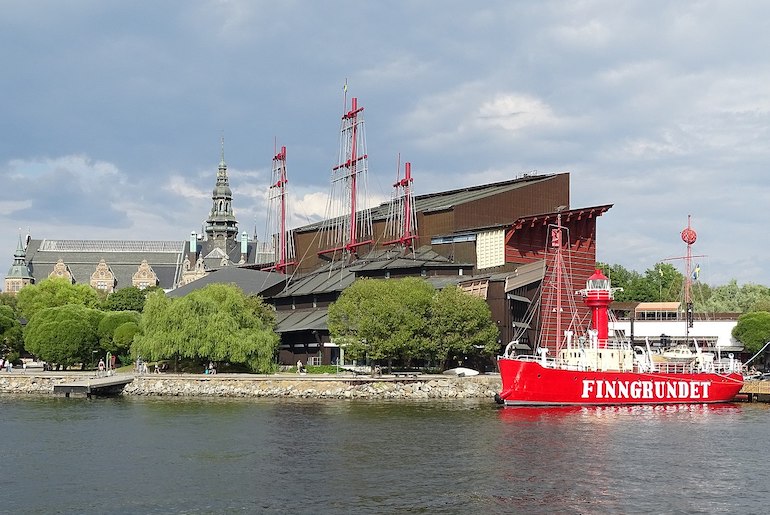 And when you buy your pass, you can download a free guidebook offering more info on things to see and do.
You can see a full list of the included attractions on the Stockholm Pass website.
Does the Stockholm Pass include public transport?
Public transport isn't included in the pass, but the hop-on, hop-off bus tour that runs round the centre of the city past most of the major sights is.
Because you can get on and off when and where you like, it's a good way to see most of the city's main sights.
How much does the Stockholm Pass cost?
There are several different versions of the pass, with validity periods of between one and five days. Passes are available on the Stockholm Pass website.
We've given the full prices below, but the website often runs special offers, with discounts of around ten percent.
| | | | | | |
| --- | --- | --- | --- | --- | --- |
| | 1 day | 2 days | 3 days | 4 days | 5 days |
| Adult | 824 | 1224 | 1477 | 1679 | 1809 |
| Child aged 6–15 | 309 | 479 | 594 | 644 | 694 |
Costs (in Swedish kronor) are correct at the time of publication.
Where can I buy the Stockholm Pass?
One option is to buy online and then use the Go City app. You use your order confirmation number to add the pass to your phone.
The pass will show up on the app, but it won't be activated until you scan in at your first attraction, so you can buy it any time in advance.
Alternatively, you can buy the pass here on the website and print it out from the confirmation email, or just show the printable voucher on your phone.
Is there a maximum amount of stuff I can see with the Stockholm Pass?
Each pass has a maximum value that you can't exceed, based on the individual attraction's general admission fee. So if you go over the limit you won't be able to use the pass.
However, the maximum limits are generous, so it's very unlikely that you will exceed this amount.
We picked a pretty active three-day itinerary below, and the general admission cost came to 2215.50. The maximum limit for a three-day pass is 6135 SEK, which is more than double the cost of our itinerary.
So you would have to be incredibly busy to get anywhere near the limit!
For full details of the Stockholm Pass purse values, see here.
What's new for 2023?
Each year new attractions are added to the Stockholm Pass and a few are dropped.
Some of the newer attractions include The Museum of Spirits, where you can learn all about Swedish vodka and visit the Absolut Art Collection.
Or you can go on a self-guided Murder Mystery walking tour, where you follow clues around the Old Town's cobbled streets and catch a murderer!
Admission to Drottningholm Palace and the Royal Palace are again included with the pass, as of 2023. Both can also be seen from the outside on boat trips that are included in the pass.
The million-dollar question: is it worth buying?
Well, yes – especially if you are visiting for the first time and want to see as much as possible.
If you have a few museums, galleries and attractions on your radar then the Stockholm Pass is definitely worth buying (get it here) and could save you money.
Armed with a pass, you can also avoid queuing for tickets at each attraction.
On the other hand, if you only want to check out a couple of Stockholm's big attractions, but will spend most of your time wandering around, eating, drinking, shopping, and generally getting a feel for the city, you might not save as much with the Stockholm Pass.
It's work noting, too, that not all Stockholm's big attractions are included with the Stockholm Pass.
At the Abba Museum, for example, you'll still have to pay the usual 230 SEK entry fee, or you can skip the queues and buy a fast-track admission ticket here.
Take a look at the sample itinerary below to see whether you could save money by buying the Stockholm Pass.
Three days in Stockholm: would you save cash?
We've added some of the real must-see attractions that are included with the pass, such as the Vasa Museet and Skansen, along with a couple of smaller fun sights and tours.
| | | |
| --- | --- | --- |
| | The DIY option | 3-day Stockholm Pass |
| Upfront cost | n/a | 1477 |
| Archipelago boat tour plus guide | 365 | n/a |
| Entry to Skansen | 245 | n/a |
| Trip on SkyView Stockholm | 170 | n/a |
| Entry to Vasa Museum | 190 | n/a |
| Entry to Fotografiska | 197 | n/a |
| Moyagi Karaoke | 295 | n/a |
| Royal Canal Tour | 275 | n/a |
| Vegan sandwich at Fern & Fika | 108.50 | n/a |
| Hop-on, hop-off bus tour | 370 | n/a |
| Total cost (SEK) | 2215.50 | 1477 |
Costs (in Swedish kronor) are for one adult and assume a three-day trip to Stockholm. All prices correct at time of publication.
If you visited these attractions during a three-day stay you would spend 2215.50 SEK in total.
So in this example, buying the Stockholm Pass saves you a whopping 738.50 SEK, and it also gives you the flexibility to add in more attractions if you get time.
But of course, results will vary depending on exactly what you want to see.
The Stockholm Pass: is it worth it?
Is the Stockholm Pass actually worth buying? Well, if you're planning to do a lot of sightseeing, plus a few fun tours and activities, you could save a lot of cash by getting the Stockholm Pass.
The best advice we can give is to work out exactly what you want to see and then add up the totals, just like we did above.
If you're doing a fair bit of museum hopping and want to check out big must-see attractions like the Vasa Museum, you'll probably find that it's much cheaper to buy the Stockholm Pass rather than going it alone.
FAQ
Can you get a 7-day version of the Stockholm Pass?
No. The Stockholm Pass comes in one-, two-, three-, four- and five-day versions. If you want the pass for a full week, you can always buy a five- and a two-day version.
What's the difference between the Stockholm Card and Stockholm Pass?
The short answer is nothing! They are the same thing. The Stockholm Card is the old name for the Go City Stockholm Pass.
Is Drottningholm Palace included in the Stockholm Pass?
Yes, admission to Drottningholm Palace is now included, and the boat trip there along Lake Mälaren is also free with the Stockholm Pass.
Is Moderna Museet included in the Stockholm Pass?
No, the admission fee for Moderna Museet's permanent collection is 150 SEK, though entrance is free for everyone on Fridays from 6–8pm.
Is the Stockholm Pass refundable?
What if my plans change? Can I get my money back once I've bought the pass? Provided you haven't activated your pass, you can get a full refund up to 90 days after the date you purchased the pass.
So, there are no worries if your plans change. For full details, see here.
Can I visit the same attraction more than once?
No, once you've scanned your pass at an attraction, you can't revisit it.
See also:
Our Stockholm travel guide
The best Stockholm boat tours and cruises
110 cheap and free things to do in Stockholm
Is the Copenhagen Card worth buying?
Is the Oslo Pass worth buying?
Is the Reykjavik Card worth buying?