Planning a trip to Finland's capital city? Then you've probably heard about Helsinki's very own discount pass – the Helsinki Card.
The Helsinki Card is aimed at tourists and other short-term visitors who want to check out a few of the city's biggest attractions without breaking the bank.
According to the official website, getting the sightseeing card could save you more than €115 on a quick visit to Helsinki. But is the Helsinki card worth buying? And will it really save you a nice stack of euros? Read our review to find out!
What is the Helsinki Card?
Once you buy the Helsinki Card, you'll get free access to more than 25 attractions across the city, including the extraordinary Rock Church, the Seurasaari Open-Air Museum, the Museum of Contemporary Art and the impressive Suomenlinna sea fortress.
You'll also have free access to popular city tours, including Helsinki's hop-on, hop-off tourist buses and a canal cruise that lets you see the city from the water (both summer only).
Perhaps best of all, you'll get free use of the city's public transport network for the entire time that your Helsinki Card is valid.
In addition, the card gives discounts at a variety of cafés, restaurants, shops and attractions, including the SkyWheel Helsinki, day-trips to Tallinn, the Moomin Shop and Korkeasaari Zoo.
As a nice bonus you'll also get a free guidebook that includes handy maps and some information about the different attractions that you can visit with the Helsinki Card.
How does it work?
There are three main types of Helsinki Card, valid for 24 hours, 48 hours and 72 hours respectively. You can also opt to upgrade these cards with a 'Region' add-on – this gives you the extra benefit of unlimited travel in Espoo (Finland's second-largest city) plus travel to and from Helsinki-Vantaa Airport.
Whichever card you choose, the idea is the same: write the current time and date on the card when you first use it, and you'll then be able to travel around and gain entry to attractions until the time runs out.
You can only visit each museum or attraction once with each card, but to be honest, it's very unlikely that you'd want to visit the same place multiple times in the same trip.
Buying the Helsinki Card
To get started, you need to buy the card online. You can then choose to have the card delivered to your home address (allow 10–14 working days) or pick it up when you arrive in Helsinki.
We'd recommend the second option as it's cheaper and you won't have to worry about delays in the post. There are several pick-up points across town but the easiest for most visitors is Helsinki-Vantaa Airport.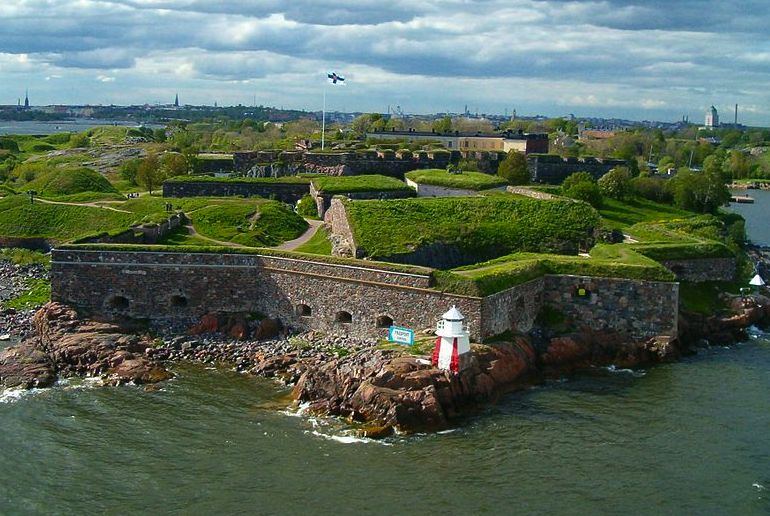 Alternatively, you can pick it up in central Helsinki: there are pick up points at the Hotel Holiday Inn Helsinki City Centre, near the main train station, at the Stockmann department store, Aleksanterinkatu 52, and at the Panorama Sightseeing tour departure point in Esplanade Park.
You can also buy the card in Helsinki itself at selected hotels, hostels and ferry terminals.
Because the Helsinki Card is valid for a full 12 months from the point of purchase, it makes sense to buy it as far in advance as possible, especially if there's an online sale on (see below). This will ensure it's delivered on time, if you're getting it sent to your home, and will also help you avoid any price rises.
What about the Helsinki Mobile card?
A third option is the Helsinki Mobile Card, which can be bought online and is downloaded directly onto your phone. You then just scan the QR code at the entrance to each attraction that you visit. The card is valid from the first time you scan the code.
The Mobile Card is useful if you are already in Helsinki as it can be used within three hours of ordering it. It is slightly cheaper than the regular Helsinki Card, but it is NOT valid for use on any public transport – only for entrance to sights and attractions.
How much does the Helsinki Card cost?
There are several different versions of the card, with validity periods of between one and three days. Passes are available on the Helsinki Card website.
Adult

(age 17+)

1 day
2 days
3 days
Helsinki Card
€51
€63
€74
Helsinki Card with 'Region' add on
€55
€69
€82
Child

(age 7–16)

1 day
2 days
3 days
Helsinki Card
€25
€31
€37
Helsinki Card with 'Region' add on
€27
€34
€41
Costs (in euros) are correct at the time of publication.
So, is the Helsinki Card worth it?
If you're visiting for the first time and want to squeeze in a few of the city's big attractions, then yes – buying the Helsinki Card could save you a lot of money.
You'll also benefit from unlimited public transport during your stay. This includes buses, trams and local trains – even the ferry to Suomenlinna is included.
Another advantage is that you won't have to worry about standing in line for tickets at each attraction you choose to visit, saving you valuable time during your visit. You can order the card here.
Two days in Helsinki: how much could you save?
Take a look at the example below to see how much you could save when visiting Helsinki for two days, compared with doing it yourself (the 'DIY option'). We've included some of the city's main attractions and a couple of smaller sights and tours.
The DIY option
Helsinki Pass
Helsinki Pass w/ Region
Upfront cost
n/a
€63
€69
Suomenlinna Museum and tour
€37
n/a
n/a
Museum of Contemporary Art
€15
n/a
n/a
Rock Church
€3
n/a
n/a
Hop-on, hop-off bus ticket (24hr)
€30
n/a
n/a
Sea Life Helsinki
€18.50
n/a
n/a
Return airport trip (train)

€

8.20
€8.20
n/a
Total cost
€108.70
€71.20
€69   

(CHEAPEST!)
Costs (in euro) are for one adult and assume a two-day trip to Helsinki. All prices correct at time of publication.
In this example, buying the Helsinki Card works out a lot cheaper, and you'd also have the option to add in even more sights if you had the time to spare.
And while you're in money-saving mode, check out our guide to free and cheap things that you can do while you're in Helsinki.
The Helsinki Card: our verdict
Results will vary depending on what you want to see, but unless you're sticking to completely free attractions and travelling very little, we think you'll make a good saving with the Helsinki Card. If you're flying to Helsinki, you'll probably want to add the 'Region' upgrade to your order too.
One thing to bear in mind is that not all of Helsinki's sights and tours are open all year round, so check the Helsinki Card website for more details if you want to double check a specific attraction before buying.
Helsinki Card discount codes
We've tried our best but we haven't been able to find any discount codes for the Helsinki Card valid in 2020. However, the website does have offers from time to time when it sells the card at a discount of up to 15 percent – so always it's always worth checking online first and buying there is there's a sale on.
Have you found a code? Please share it in the comments below!
See also:
Getting from Helsinki airport to the city centre
Unusual Places to stay in Helsinki
One day in Helsinki: the ultimate guide