Surveys rank Stockholm as one of the most expensive cities in the world, and it's no secret that prices for everyday stuff like food, beer and accommodation are on the high side compared with capital cities in southern Europe.
But how expensive is Stockholm really? And how much should you budget for your trip? We've put together this guide to Stockholm prices to help you plan your stay.
Food
Food prices in Stockholm aren't hugely different from the rest of the country, but there's a much greater concentration of mid-range and top-end restaurants, especially in touristy areas like Gamla Stan and Norrmalm.
Restaurant prices in Stockholm
Prices start at around 150–200 SEK for a main course at a restaurant in Stockholm, but the sky is really the limit – at swanky New Nordic places you could be looking at 1000 SEK for a set meal (and that's excluding drinks).
If you're keen to save cash there are plenty of cheap eats in Stockholm, from food halls and food trucks to snack bars and decent budget restaurants.
Keep yourself to these kinds of places and there's no need to spend more than 250–300 SEK per day on food. You can find good hearty lunches and dinners for around 100 SEK per person, and there's a massive variety of different cuisines to try.
Supermarkets in Stockholm tend to have higher prices than those in other parts of Sweden, and the most central branches charge way over the odds for everyday groceries.
Even so, you can grab spaghetti, noodles and other basics here for very little money at all, and you should be able to put together a decent picnic lunch (bread, cheese, olives, fruit, etc) for less than 150 SEK.
★ SUGGESTED DISCOUNT
Save with the Stockholm Pass
Get up to 50% off at Stockholm's top attractions, including the Vasa Museum, SkyView Stockholm and The Viking Museum, plus discounts on some of the city's best boat trips.
Transport
Stockholm's public transport is safe, efficient and relatively cheap. One-way bus, tram and subway journeys within the city can cost as little as 30 SEK, providing you pre-pay – our guide to getting around Stockholm has more on transport prices and the best ways to save cash.
Unless you're really stuck, taxis are best avoided – rip offs are unfortunately all too common, especially among foreign visitors, and even the prices offered to locals are painfully high.
Accommodation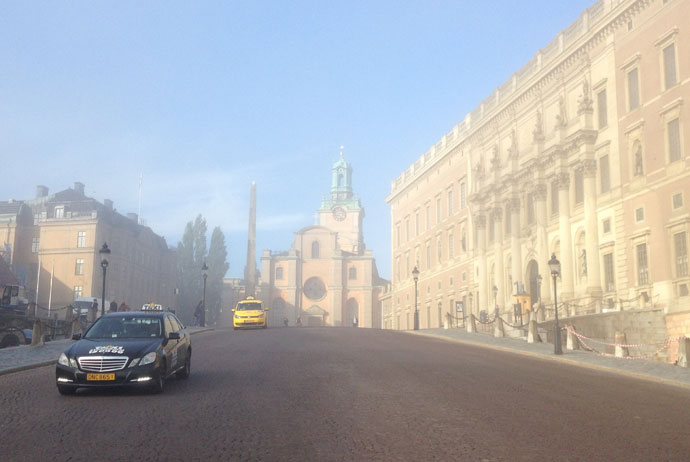 Accommodation prices in Stockholm tend to be a bit higher than in other parts of Sweden, but it's still possible to get a good night's sleep without breaking the bank.
Hotel prices in Stockholm start at around 600 SEK for a simple double room, often with a shared bathroom along the corridor. A mid-range, three-star hotel with an en-suite bathroom will set you back anywhere from 900–1300 SEK per night, depending on the location and time of year.
Proper top-end hotels in central parts of Stockholm regularly tip over the 2000 SEK-per-night mark – and that's usually just for the most basic type of room (suites and deluxe rooms can cost 3000 SEK or more). If you're looking for a cheap hotel, try one of the outlying areas such as Kungsholmen or the southern part of Södermalm.
Hostels are a cheaper alternative, offering dorm beds in central parts of Stockholm for as little as 200 SEK a night, but the quality varies enormously – see our list of the best hostels in Stockholm if you need some suggestions. Many of these hostels offer private rooms at slightly lower rates than budget hotels; usually you'll also be able to use the hostel's kitchen facilities, which means you can save cash on eating out.
Sightseeing in Stockholm
There are loads of free things to do in Stockholm but a lot of the top attractions charge admission fees. Museum entrance fees range from 100 SEK (at Nordiska and the Nobel Museum, for example), all the way up to 215 SEK for the Abba Museum. Some museums are completely free, however, and others waive admission fees at set times of the week.
If you're in town for a while you should consider buying the Stockholm Pass.
Beer and wine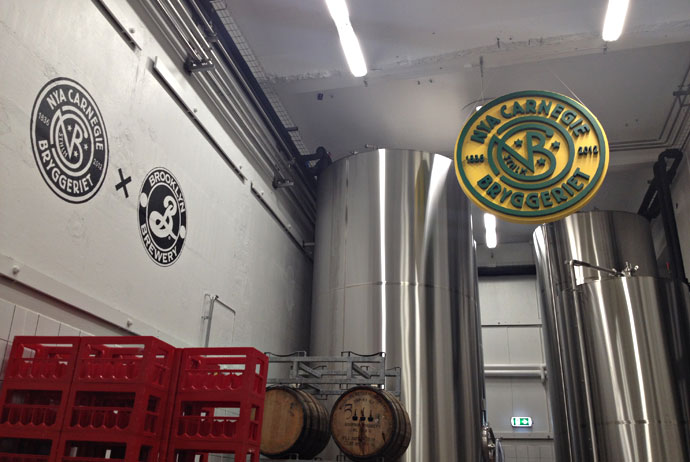 Last but certainly not least: alcohol. Drink prices in Stockholm are much the same as they are across Sweden (in other words, they're high). But the amount you spend on a beer or glass of wine depends very much on where you are in town.
Prices for beer in Södermalm's grungiest bars start at around 40–45 SEK for a 40cl glass of locally brewed lager, which usually comes in at around 5%. To order one of these, just ask the bartender for a stor stark.
Smarter sit-down restaurants often charge more for the same thing, and prices at touristy joints in Gamla Stan are almost always higher. Around Stureplan, the city's showiest area, low prices are almost impossible to come by.
Craft beer places have sprung up across Stockholm and even fairly simple bars tend to have a good ale or two on tap. Prices for these beers are generally pretty high – expect to pay around 55–90 SEK, depending on the strength of the beer and the overall vibe of the place you're in. Most places serve beer in 4ocl glasses, rather than pints.
At cheap places, a glass of house red or white (husets) will normally set you back around 50–60 SEK. Spirits are always charged by the centilitre. Head out clubbing and you can easily kiss goodbye to 120 SEK or more for a cocktail, or 80 SEK for a glass of Swedish beer.
For cheap drinks you can quaff at your hotel or hostel, head to Systembolaget – there's a handy branch at Drottninggatan 22 in Norrmalm. This guide has plenty of suggestions for cheap places to drink beer in Stockholm.
Suggested daily budgets for Stockholm
Basic
• Hostel bed
• Public transport
• Simple meals at hostel/food carts
• Free museums
450 SEK per person
Comfortable
• Cheap hotel (double room)
• Public transport
• Restaurant lunches/dinners
• One paid-for attraction
800 SEK per person
Luxurious
• Top-end hotel (double room)
• Public transport and one taxi ride
• Restaurant lunches/dinners
• One paid-for attraction
1,500 SEK per person
How much does it cost to live in Stockholm?
Compared with most other European cities, Stockholm is an expensive place to live. You can get an idea of what it costs to rent a flat, pay bills and more in our detailed guide to the cost of living in Sweden.