One of the joys of visiting a Scandinavian country like Norway is that the seasons vary so dramatically, each coming with its own very distinctive features.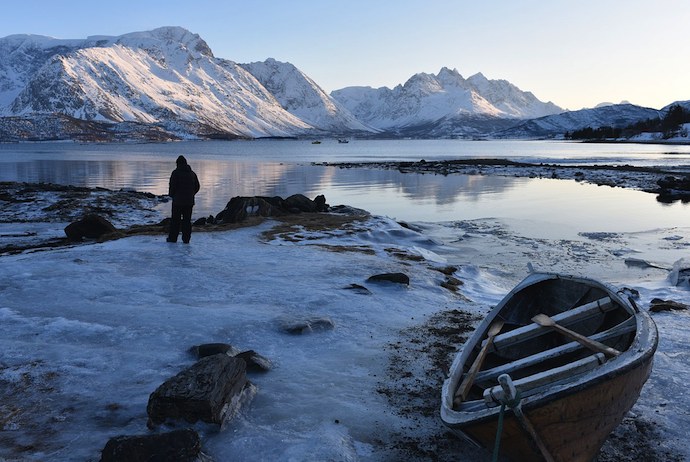 And since Norway is so long and thin – it's over a thousand miles from top to bottom – you'll experience even more seasonal variations in the climate depending on where you go.
Stretching well into the Arctic Circle, Norway boasts weather varying from almost year-round sub-zero temperatures of Svalbard to the relatively balmy southern provinces. So, when is a good time to see Norway at its best?
When to go to Norway: a quick guide
For mild weather, some decent sunshine and maybe even the chance of warm weather and a sea swim, the best time to visit Norway is June to late August.
For winter sports, outdoor ice skating and full-on snow, go between December and March.
Norway is fascinating to visit all year round, but you'll need to be prepared if you want to travel around in winter. Take suitably warm clothing, check the weather forecasts, and make sure your vehicle is properly equipped if you're driving in the snow.
Your best chance of seeing the midnight sun is in summer. Once you're just north of the Arctic Circle, you'll see it in the last two weeks of June, and from mid-April to mid-August if you head as far north as Svalbard.
The best sightings of the northern lights are in winter. In the north of the country, you can get good views from October to March.
TOURS AND ACTIVITIES IN NORWAYMORE TOURS
Winter weather in Norway
If you want the true Scandinavian experience – thick snow, frozen lakes, cosy cabins warmed by a roaring woodburner – you'll need to go in winter. And this is when you get the best chance of watching a truly spectacular display of the northern lights. Really, there's little that beats sitting outside in a cosy hot tub watching the colours and lights play across the dark sky.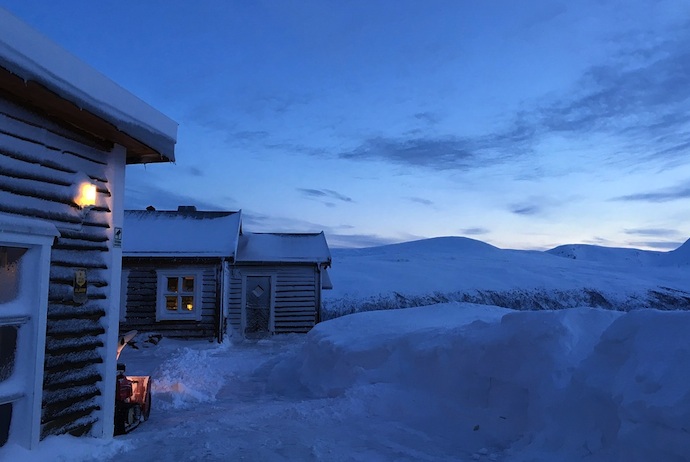 If you're far enough north, you can catch the polar night, when it barely gets light at all. And, of course, all over the country you'll have the chance to try a whole range of winter sports from cross-country skiing and snowmobiling to dog-sledging and ice-skating. There are some incredible winter tours and activities to try.
On the downside, travelling in Norway in winter, particularly to the more remote areas, can be much harder since transport schedules and opening hours are limited.
Also, because the daylight hours are shorter, you may well end up doing much of your exploring in the dark (especially in the north of the country, where there are only a few hours of daylight). Needless to say, you might want to hire a car to get from A to B more comfortably – this guide has tips on renting and driving a car in Norway.
Norwegian summer season
Norway's summer season may be pretty short – basically June, July and August – but in many ways it's the best time to visit the country. The days are long, cafés and restaurants stay open late, trains and buses run to a full schedule and it may even be warm enough to swim at one of the country's beautiful white sand beaches.
This is the season when the inhabitants of Oslo head out to the islands of the Oslofjord to stay in simple cabins, where they fish, sail, bathe, kayak and barbecue 'til the sun goes down (around 11pm in June).
Further north, you can experience the eerie phenomenon of 24 hours of daylight. In the Lofoten islands, for example, the sun doesn't set at all between May 26–19 July, and anywhere north of the Arctic Circle you can view the landscape beneath the stunning midnight sun.
Spring and autumn weather in Norway
In many ways, visiting in spring and autumn is a good compromise – it's less busy and accommodation is cheaper than in the height of summer, but without the full-on winter experience of travelling in heavy snow and dark days. The spring melt in the fjords is particularly stunning, with the hillsides carpeted in colourful wild flowers and the waterfalls in full flow, fed by gushing melted snow.
Autumn is a good time to go hiking in the mountains or forests, when the leaves on the trees turn a beautiful red, orange or brown. Bear in mind, though, that the nights are drawing in and it can be cold, particularly in the north – a good time to wrap up warm, eat a hearty Norwegian stew and indulge in a little hygge.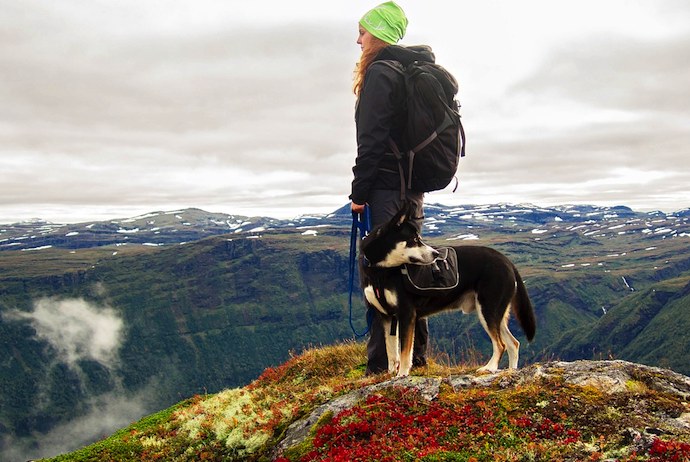 Festivals in Norway
Another thing to bear in mind when you're choosing when to visit is what's on and where. Norway has some great festivals that you may want to coincide with, from a midnight sun marathon to cross-country ski racing and Tromsø's week-long celebration of the return of the sun.
Conversely, you may want to plan your trip to avoid the larger events, as transport will be busier and accommodation tends to book up early and be pricier. Check out our events guide for the pick of the festivals.
See also:
The best fjords in Norway
12 top tips for visiting Norway on a budget
Like what you've been reading? Get our best tips by email!