There's so much world-beating scenery, and so many amazing places to visit and things to do in Norway that it's really tough to come up with a list of the very best places.
But, of course, you can't do everything in just one trip, so we've scoured the country and picked our 15 favourites.
Best for picturesque scenery: Geirangerfjord
It may not be one of the Norway's largest fjords, but what Geirangerfjord lacks in size it makes up for with its stunning location and breathtaking scenery.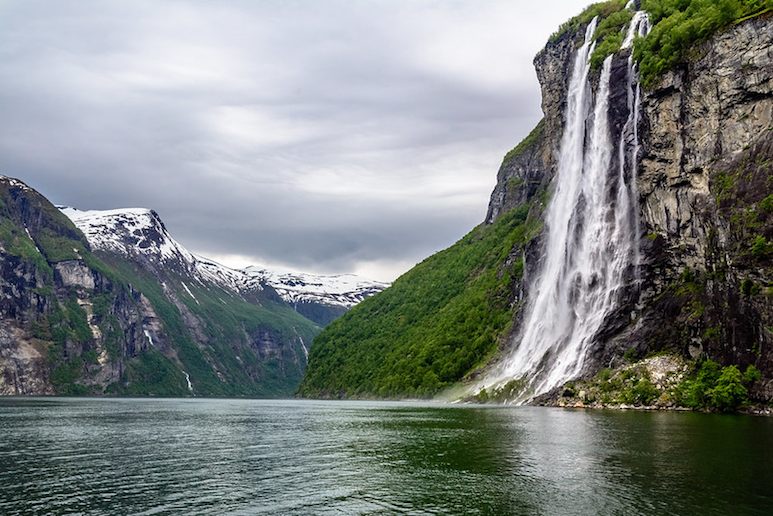 Part of a Unesco World Heritage site, the fjord cuts deep inland with steep mountains looming either side, and thundering waterfalls gushing down them into the water below.
The classic fjord scenery and dramatic landscapes make Geirangerfjord one of Norway's most visited attractions – but don't let that deter you. Its jaw-dropping beauty and sheer natural majesty will reward even the most jaded of travellers.
If you're visiting, it's a good idea to grab a hop-on, hop-off bus pass.
Best for city sophistication: Oslo
Norway's capital Oslo is a pleasant place to spend a few days, with a stunning waterfront location. Grand 19th century buildings stand alongside some of Scandinavia's most impressive examples of contemporary architecture.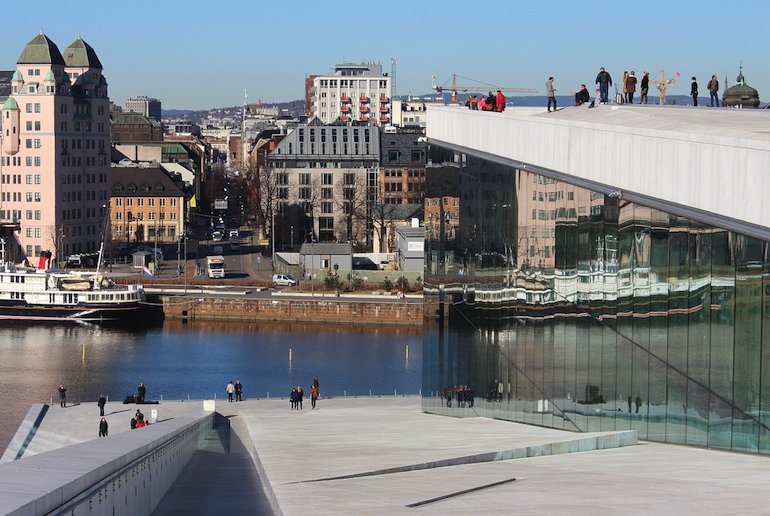 As you would expect of the home city of Munch and Ibsen and Grieg, it takes its art and culture seriously with a number of prestigious museums, including the impressive Nasjonalgalleriet and the fascinating Kunstinustrimuseet.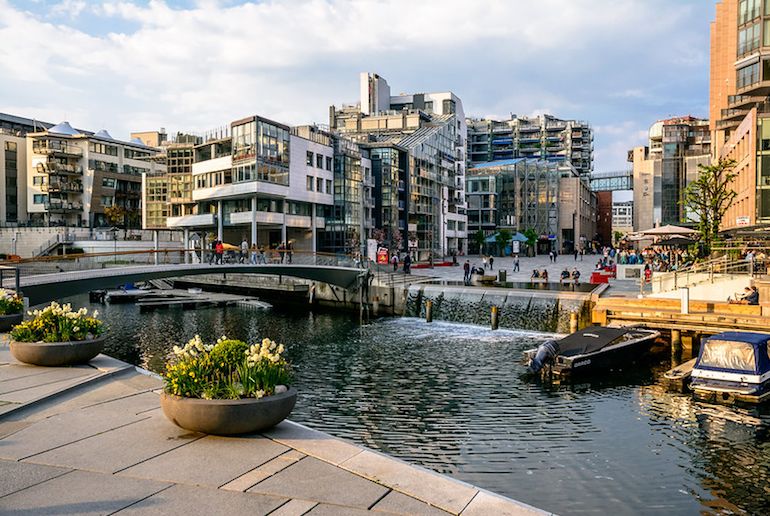 For such a small city Oslo can be surprisingly lively too, with bustling bars, cafés and restaurants – not to mention the popular floating sauna scene.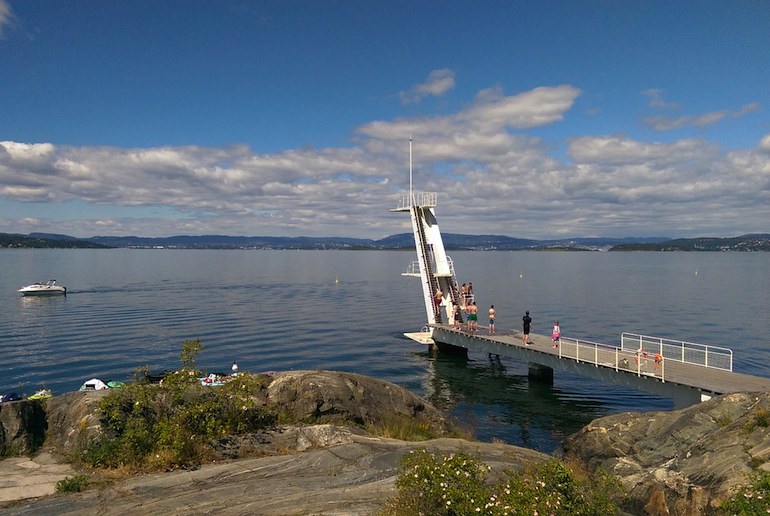 And, of course, winter sports are a big thing here – after all there aren't many capital cities where you can go skiing or sledging by metro. And in summer, you can swim or kayak in the Oslofjord.
These boat tours and cruises are also worth a look!
Best for glacier walks: Jostedalsbreen
If you're going to go for a walk on a glacier, you may as well make it the largest one in mainland Europe. The Jostedalsbreen glacier is some 37 miles long with whitish-blue arms of ice covering almost half of the Jostedalsbreen National Park.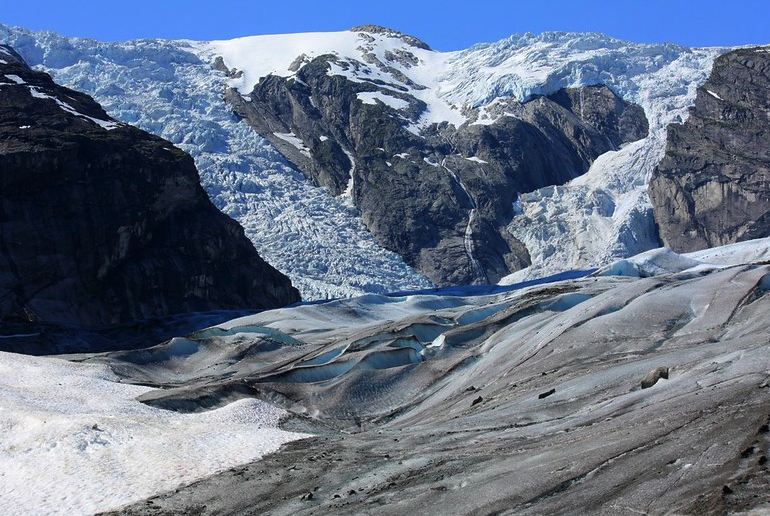 Hiking on an icy landscape formed thousands of years ago is a magical experience. You can get up close to the creaking ice, explore ice caves and look out for the weird and wonderful ice sculptures made by nature.
For more on Norway's glaciers and how to get to them, check out our Norwegian glacier guide.
Best for dramatic views: Preikestolen
The iconic 604m-high Preikestolen, more commonly known as Pulpit Rock, is one of the most snapped sights in Norway.
Familiar to viewers from the breathtaking final fight scene of Mission Impossible: Fallout, its height and sheer cliff faces towering over the blue Lysefjord below make it an iconic sight.
It's also a popular hiking route, which combines gentle forest trails and rocky paths with the dramatic summit and its jaw-dropping views.
It takes about four hours to clamber up to the summit and back down again, and the trip can be easily done on an organized tour, such as this one or tackled independently (this option tends to suit more intrepid walkers).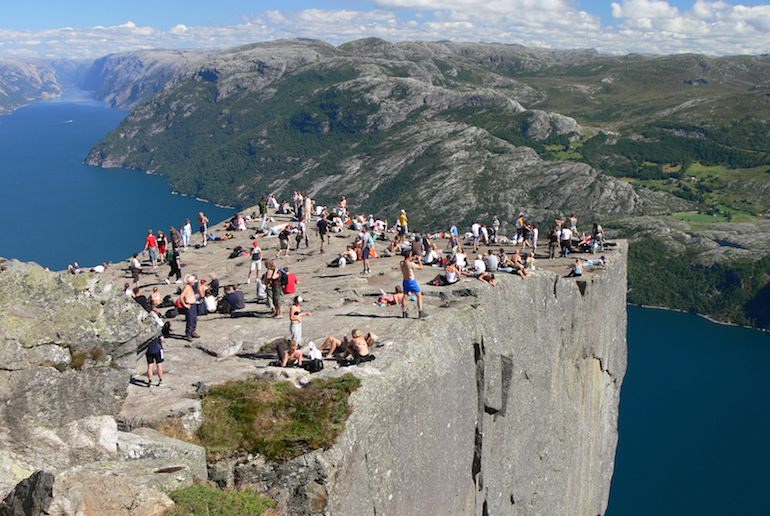 If this one's on your wishlist, check out our hiking guide – it has loads more info on hiking to the summit.
Best for mountains: The Jotunheimen Nasjonalpark
A vast mountainous wilderness, the Jotunheimen Nasjonalpark is the place to head for serious hiking and mountain-climbing.
With its spectacular snow-capped scenery, glacial lakes and valleys, it's home to a huge concentration of mountains peaks, including Norway's (and northern Europe's) two highest mountains – not to mention the country's highest waterfall.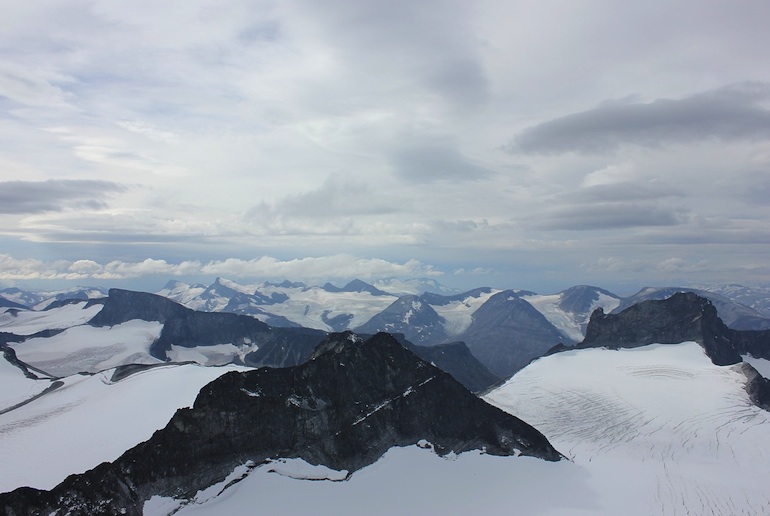 But it's not just experienced outdoor types who can enjoy the park – a network of paths, mountain huts, and ferries across the blue-green lakes allow access to the park's most dramatic viewpoints.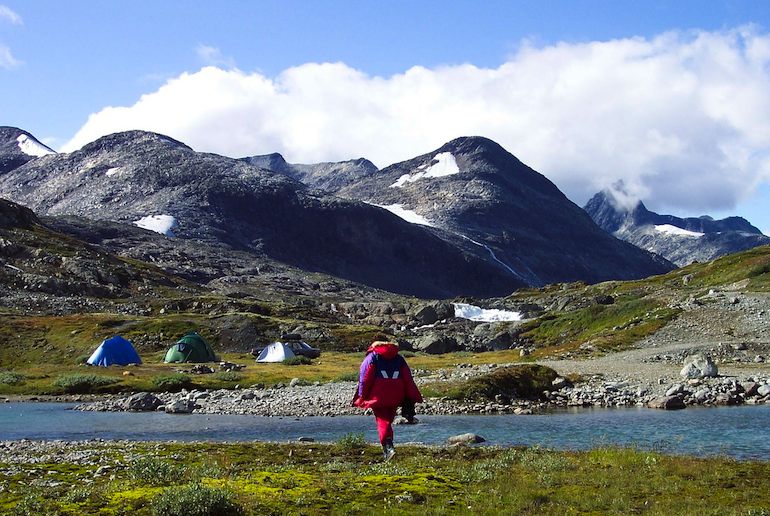 Best for island-hopping: Lofoten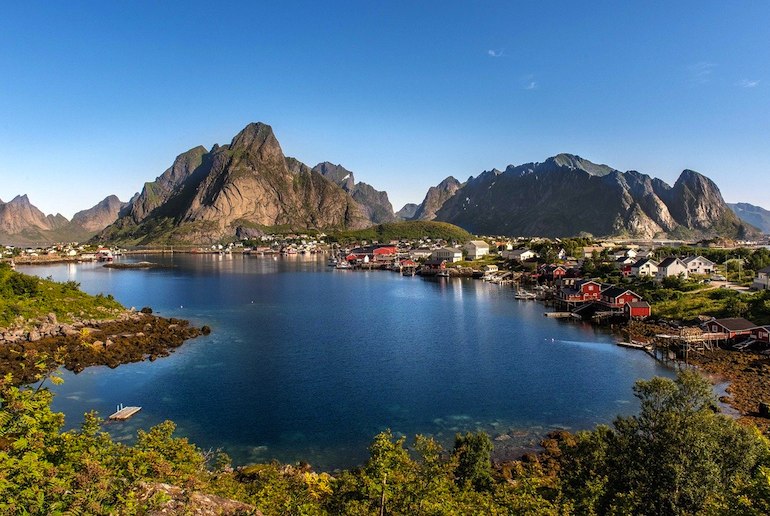 Lofoten – a necklace of islands strung out along Norway's northern coast – is a beautiful archipelago of mountains, pretty fishing villages and white-sand beaches.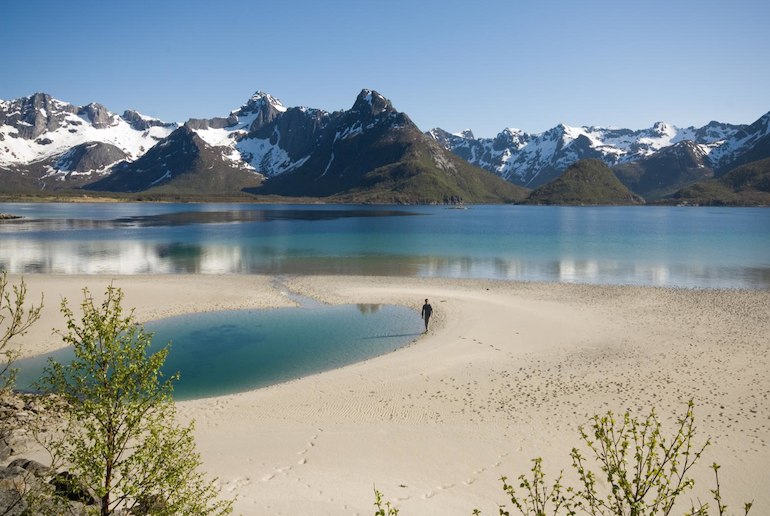 The wild scenery and relaxed, unhurried pace of life make Lofoten a great place to kick back and chill out for a few days. If you're feeling energetic there are some great hikes, or you can do some swimming or kayaking round its picture-postcard coves and inlets.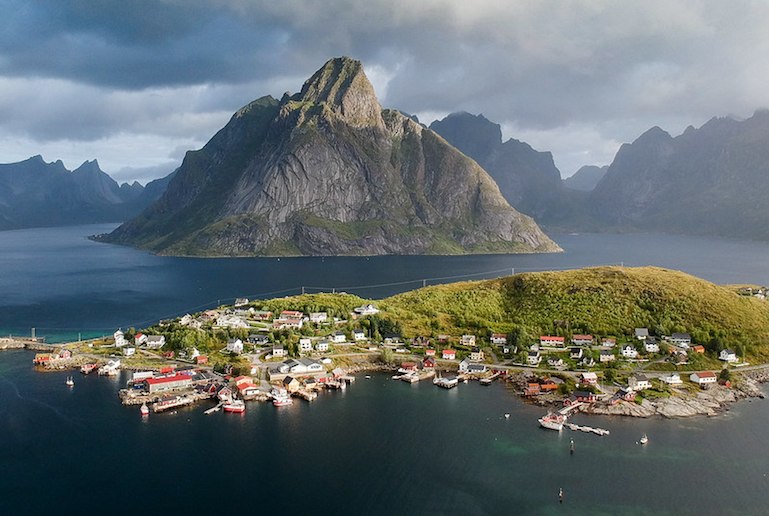 This can be a relatively tricky part of Norway to explore under your own steam but fortunately there are some amazing guided tours worth joining.
Best for seascapes: a Hurtigruten cruise
Well, it's not exactly a place, but a trip on a Hurtigruten cruise liner allows access to some of Norway's most remote settlements and inlets that you would never otherwise visit.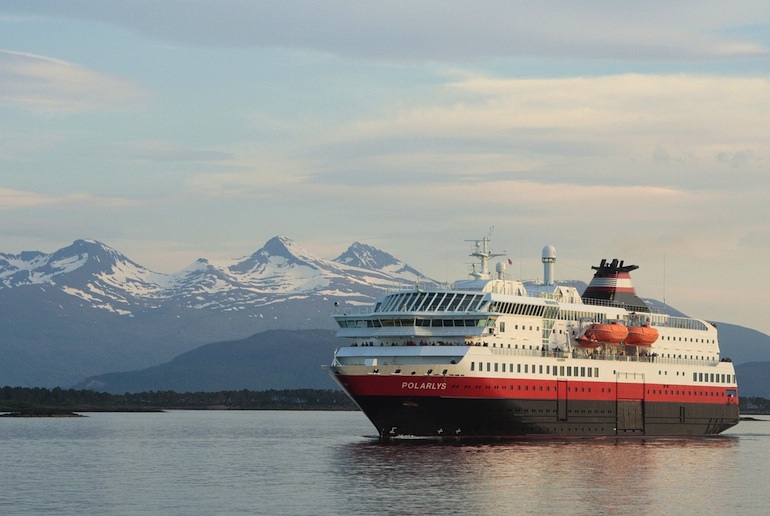 Running from Bergen to Kirkenes, this iconic Norwegian boat route was a former supply ship and often the only lifeline to villages unconnected to the rest of the country by road.
Today, Hurtigruten services still provide a vital daily service to many places, but the boats also give travellers a chance to see some of Norway's most stunning scenery. So hop on and take the slow route past some of the world's most spectacular coastline and mountainscapes.
For more on this spectacular coastal journey, see our ultimate guide to sailing the Hurtigruten route.
The prettiest village: Mundal
Often touted as Norway's prettiest village, Mundal's traditional wooden houses line the waterfront, with snow-capped mountains looming above.
Tucked away at the top of the remote Fjærlandsfjorden, a branch of Norway's longest fjord the Sognefjorden, Mundal's isolated location has saved it from the usual tourist development.
Despite its population of less than 300, Mundal (also known as Fjærland) is Norway's official 'book town', with secondhand books sold all over the village, from converted barns and sheds to bookshelves set up along the waterfront.
Best for whale-watching: Andenes
Although it's a nice enough town in its own right, the main reason to visit Andenes on the island of Andøya is to go whale-watching.
The town is well-known for its whale safaris around the Vesterålen islands, whose waters harbour many different species including minke, humpbacks, pilots and sperm whales.
Indeed, many operators are so certain that you'll see these amazing sea mammals during a boat trip that they'll give you a refund if you don't see any.
If you're not sure where to start, read our guide to whale-safaris in Norway.
Best for train nerds: the Flåmsbana railway
This iconic train trip is a must-do, combining the romance of train travel with some of Norway's most dramatic scenery.
One of the highlights of any trip to Norway, this trundling train runs a switchback route from the isolated village of Myrdal, some 867m above sea level, down to Flåm on the beautiful Aurlandsfjord.
The train is equipped with four sets of brakes to control its steep journey down the picturesque Flåm valley, past wooded hillsides, narrow gorges and the thundering 140m-high Kjosfossen waterfall.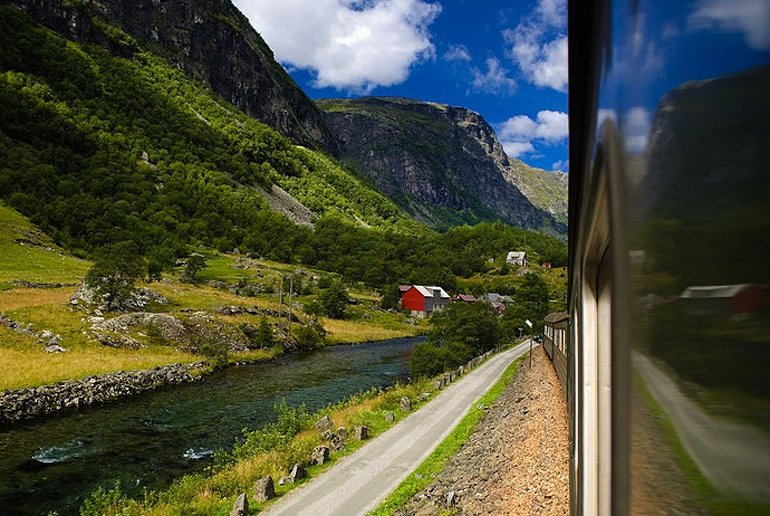 For more, read our full guide to one of the world's most spectacular train trips.
Best for wildlife: Svalbard
One of the remotest places on earth, the icy, snow-covered island of Svalbard is a magnet for lovers of nature, wilderness and wildlife.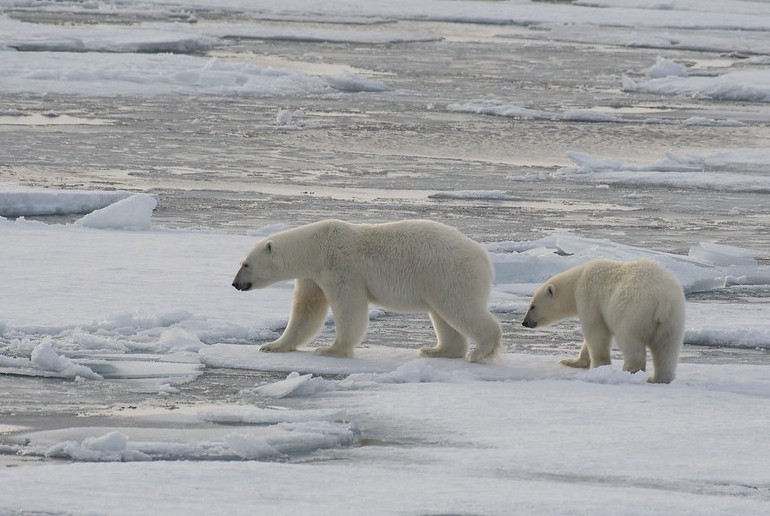 High up in the Arctic Circle, this isolated archipelago is home to more polar bears than people, and makes a magical destination for those with a real sense of adventure.
On land, there's a good chance of seeing reindeer, Arctic foxes and polar bears, while the surrounding waters harbour walruses, whales and seals amongst others.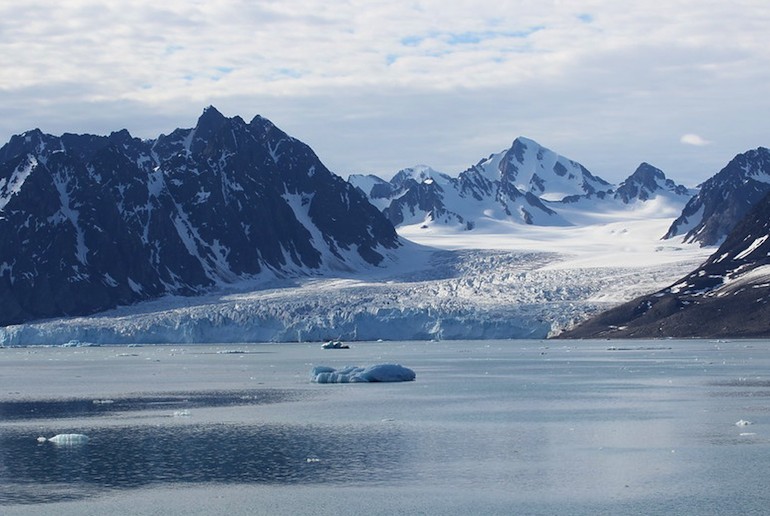 And if you tire off all that wildlife, you can take a snowmobile tour to explore the icy wastes and do some northern lights spotting.
Best for adventure: Voss
Tucked between the Hardangerfjord and the Sognefjord, Norway's extreme sports capital, Voss has pretty much everything the adrenaline-seeker could want.
From skiing, white-river rafting, extreme mountain-biking to para-glding and base jumping, there's no sport too scary that you can't do it here.
For more how to get a serious adrenaline rush during your trip, see our guide to extreme sports in Norway.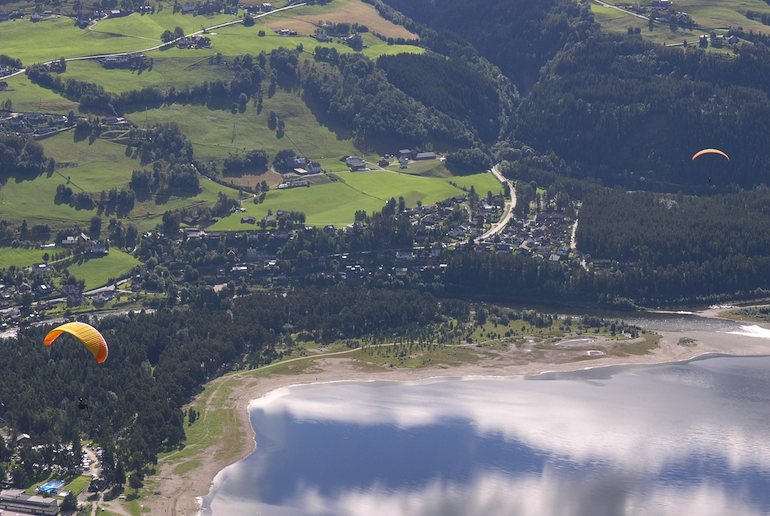 The best drive in Norway: Trollstigen
Thrill-seekers will love the adrenaline rush that you get when driving the Trollstigen (the Troll's Road), one of the world's most dramatic – and frankly terrifying! – roads.
The route from Åndalsnes up to the Trollstigveien Plateau is not for the faint-hearted – its twists through 11 switchback bends on its way up the mountain.
However the rewards are enormous – expect gushing waterfalls, snow-capped mountains and amazing views. There are a couple of intriguing architect-designed viewpoints that make the most of the spectacular vistas.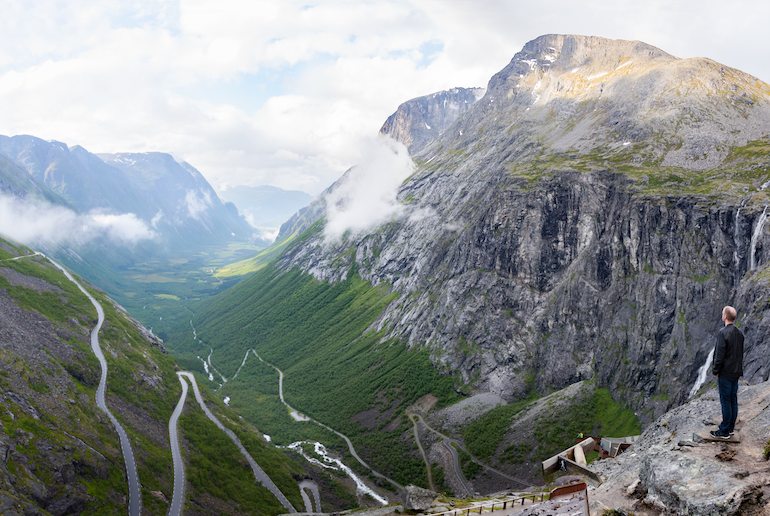 If you don't fancy doing the drive yourself – and let's face it, you'll need pretty strong nerves and stomach – you can take a bus tour along the road, or even tackle its twists and turns by electric bike.
Best for selfies: The Kjerag boulder
Norway's ultimate selfie-spot the Kjerag boulder is wedged between two cliff-faces high above the beautiful blue Lysefjord. The hike up here passes through woodlands and rocky glacial landscapes with ever-improving views as you get higher.
But, it's the boulder shot everyone's after, so step out onto this small rock suspended some 1000 metres up in the air – if you dare!
You can do the hike yourself in six to eight hours there and back or go or an organized tour with an experienced guide.
Best for browsing: Bergen
Despite being Norway's second city, Bergen's old town is all brightly painted wooden houses and cobbled streets, with an atmospheric, small-town feel. Undeniably pretty, its location is hard to beat too, spread around the waterfront, with wooded hills as a backdrop.
Its laid-back vibe, attractive old town, independent shops and excellent cafés and restaurants make it worth spending some time here, before heading out to explore the wonderful fjords on its doorstep.
You can simply wander through backstreets on your own, or get all the inside info on the city on this walking tour with a local guide.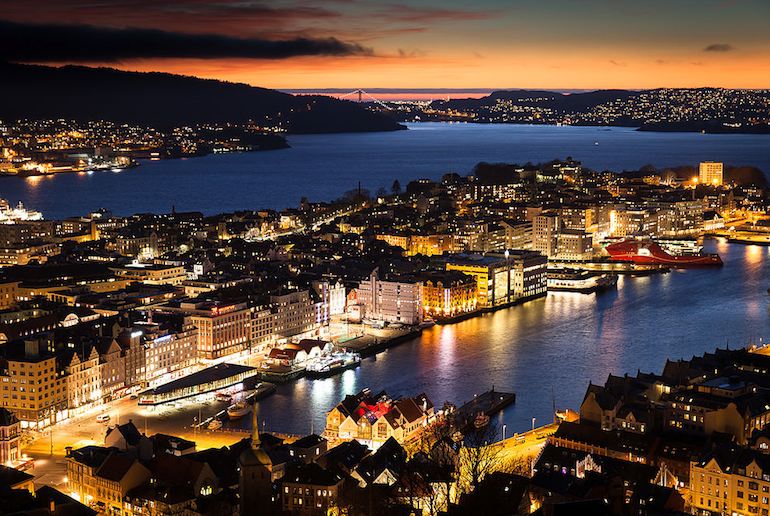 See also:
Norway's best glaciers and how to reach them