While it's true that summer is the peak time to visit, an autumn visit to Norway can be equally, if not more, rewarding.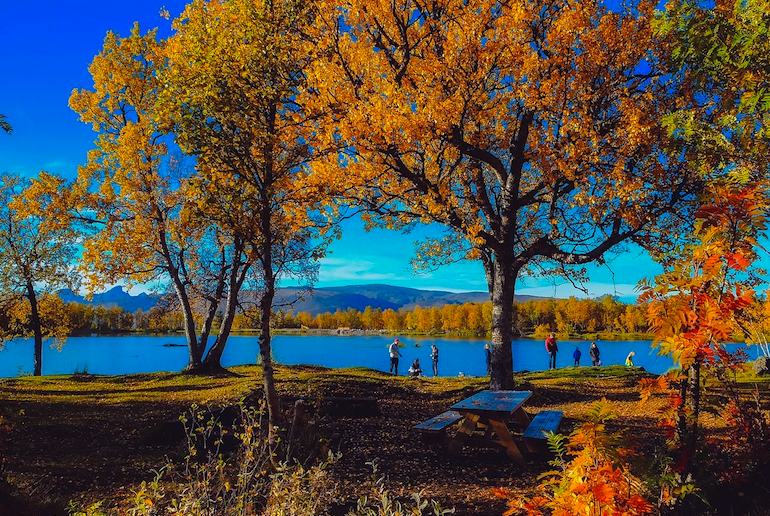 There are fewer tourists about during the fall, for starters. The woods and forests also look stunning in their autumn colours.
And perhaps best of all, there are enough hours of daylight to get out and about during the day, but still enough hours of darkness to be in with a chance of seeing the northern lights.
So if you fancy hiking in the hills, foraging in the woods, or simply cosying up in front of a roaring fire, autumn can be a great time to visit Norway.
How cold is Norway in autumn?
The average daytime temperature in Norway in autumn is between 0°C and 10°C.
But, of course, it varies depending on where you are. In early September in the south of the country you can get some lovely warm sunny days, while in the far north daytime temperatures may not rise above zero at all.
Even if the days are warm and sunny, autumn is when nighttime temperatures start to plummet, so make sure you have enough warm clothing for the evenings.
What should I wear in Norway in autumn?
Norway is some 1700km, so the climate varies dramatically from the snowy north to the milder south.
And in any part of the country you can experience rain, sun, howling gales and even snow in the course of one day. Waterproofs are essential and visiting in the fall is a great excuse to get yourself a lovely cosy woollen Norwegian jumper for those chilly evenings.
Is September or October a good time to visit Norway?
You won't get the long, light evenings that you can expect in summer but there are plenty of advantages to visiting Norway in September or October.
There are fewer tourists, so you can visit many of the country's main attractions without the crowds, and the orangey/brown colours of the leaves on the trees make a stunning spectacle in autumn.
Not only that, but flights to Norway and accommodation tend to be cheaper than in the peak summer season.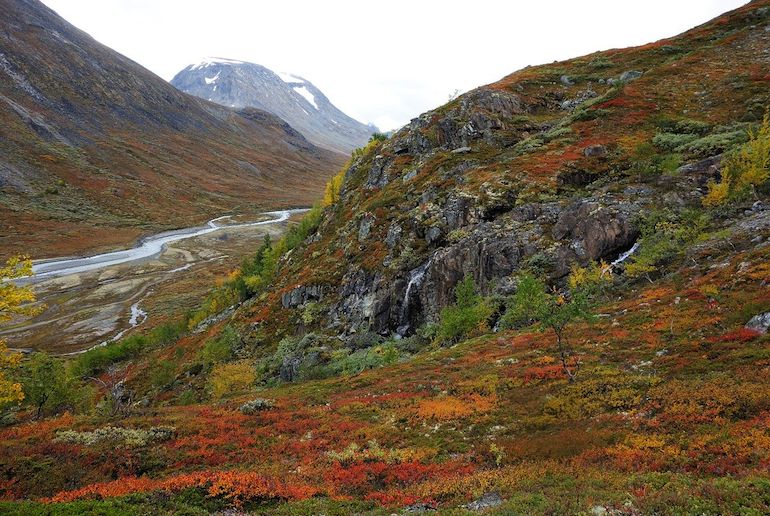 Can you see the northern lights in Norway in autumn?
The simple answer is yes – if you're far enough north, and have a bit of luck.
From late September onwards there are enough hours of darkness that you'll have a reasonable chance of catching the northern lights. And the further north you head, the better your chances.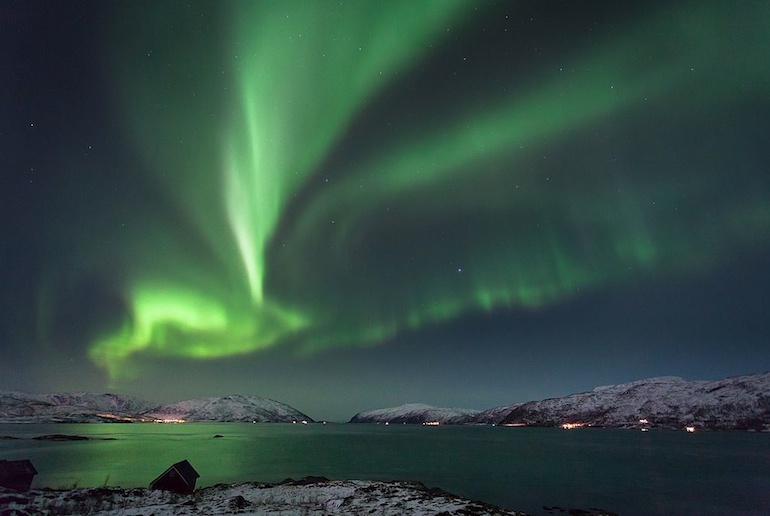 In fact, autumn in one of the prime times for aurora spotting as the nights are dark, but there are still enough hours of daylight for daytime activities too.
However, it's very unlikely you would see the northern lights in Oslo or other parts of southern Norway during autumn.
What is there to see and do in Norway in autumn?
There's plenty to do at this time of year, whether you want to be ouside in the great outdoors or cosying up in the warmth. Here are some of our favourite autumn activities in Norway.
Go foraging in the woods
Autumn is the season for picking lingonberries (tyttebær) and cloudberries (multer) in Norway as well, of course, as mushrooms. Some 1000 different species of mushroom grow in Norway, and everyone has the right to pick and eat them.
Several of the species are poisonous, but if you know what you're doing you can head off into the woods to forage on your own. If not, Offbeat Adventures runs 3–4 hour foraging tours in Sjøholt near the Storfjorden.
Take an autumn hike
Autumn is a great time to do the classic Kjerag boulder hike. You'll need an early start for this challenging 11km hike, which ascends 800m, but the view from the summit makes it all worthwhile.
This tour includes travel from Stavanger, a cruise on the Lysefjord and an experienced guide.
Hit the museums and galleries
The city of Oslo is perfect for an autumn mini-break, with top-class museums and galleries, all quieter than in the peak summer season.
So if you want to view some world-class art without the crowds head to Oslo's Munchmuseet or the Astrup Fearnley Museet of contemporary art.
This half-day tour takes in Oslo's top sights including the Vigeland outdoor sculpture park and the impressive Vasa Viking Ships museum.
Go mountain biking
With its challenging mountainous terrain, Norway is a popular destination for extreme mountain bikers.
But you don't have to be a pro to enjoy a day's mountain biking in the hills around Bergen.
Fløyen Aktiv rents out mountain bikes from the top of the Mount Fløyen funicular and provides maps and suggested routes for a day's biking on mountain trails.
Warm up in a hot tub
When it's cold outside warm up in an outdoor hot tub under the stars – you may even get to see the northern lights too.
At the Robutka Lodge in Tromsø, a luxury villa sleeping 13, there's a hot tub on the terrace with views over the sea.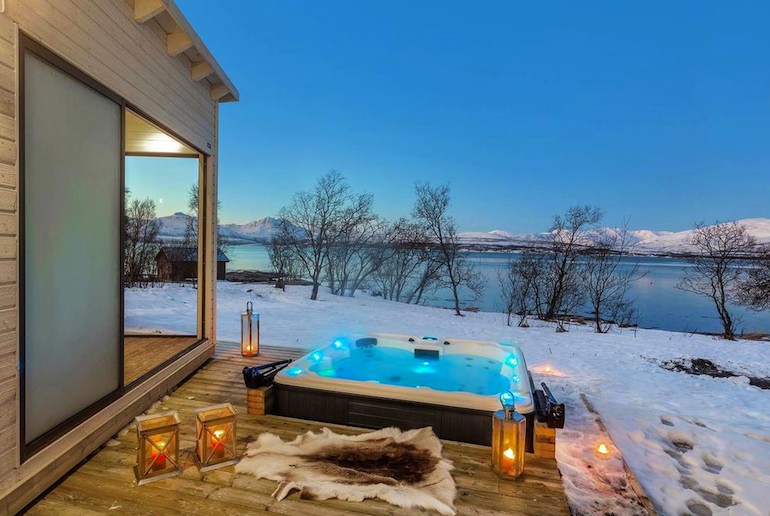 Cosy up in a cabin
There's nothing better than holing up in a grass-roofed log cabin after a long day's walk in the hills.
There's no road access to this cosy cabin by a lake in the Nordmarka forest, so you'll have to hike, ski or cycle in along one of many forest trails.
But once here, you can settle down in front of the wood-burning stove – or even fire up the sauna.
Look out for the northern lights
If you're lucky, you may well see the northern lights anyway, but a fun way to get the most from a sighting of this spectacular phenomenon is to go on a group tour with an experienced guide, who will take you to the best place for a viewing, give you all the background on the aurora and tips on how to get great pics.
See also:
The best time to visit Norway
Seeing the northern lights in Norway
The 12 best fjords in Norway
Like what you've been reading? Get our best tips by email!