Since Iceland is known for having four seasons' worth of weather within the space of a day, it can be hard to know what to pack for a trip.
The weather in Iceland is notoriously changeable, even in the height of summer, when you can experience sleet, rain, snow, sunshine and howling wind on even a short trip out.
So packing well is essential, and it can be helpful to have a handy list to refer to. Here are our recommendations for what to bring with you when visiting Iceland.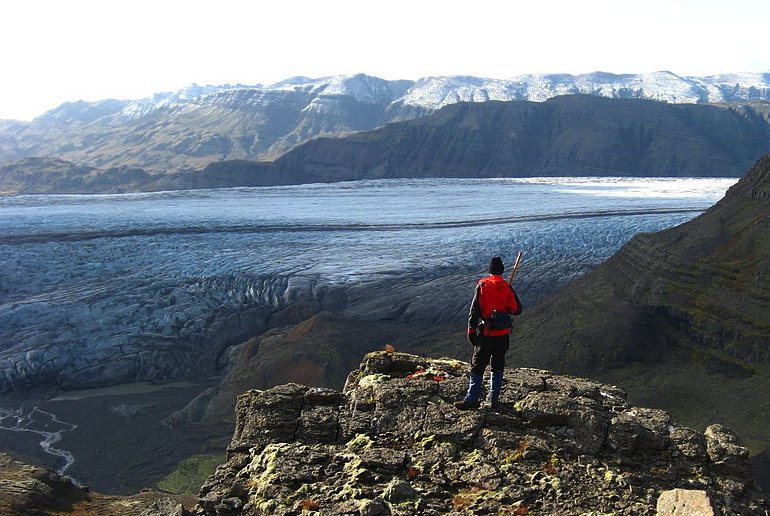 What to pack when visiting Iceland
There are some things that you'll need whatever time of year you're visiting. The key to packing clothes for Iceland is layers – no matter which season you're travelling in.
A waterproof jacket is vital as it can rain at any of the year.
If you want to fit in with locals, Icelandic brand 66° North has suitable clothing for all seasons, including lightweight jackets, thick down coats, hats and gloves. It's trendy, practical and good quality, but – like most things in Iceland – expensive.
Another local item of clothing that you may find useful is the classic Icelandic jumper.
These cosy woollen jumpers knitted in traditional designs both look good and keep you warm – the Icelandic Store has a good range of traditional handcrafted sweaters made from Icelandic wool.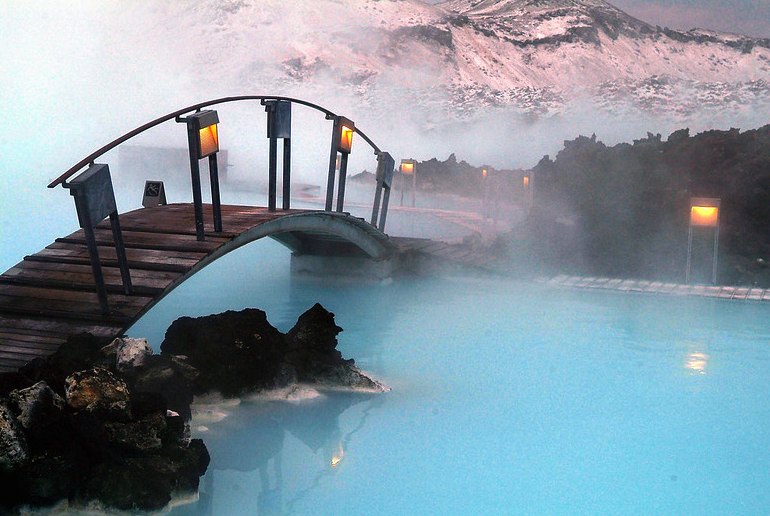 All-season packing list for Iceland
Comfortable waterproof walking boots – a must for exploring the Icelandic landscape. Make sure these are large enough to fit thick woollen socks on too.
Rainproof, windproof jacket
Warm fleece or jumper
Waterproof trousers like these (they're handy for keeping the wind off you, too)
Hat and gloves
Plenty of lightweight layers, including cotton t-shirts, thermal t-shirts and long-sleeved thermal vests
Swimming costume and towel. Yes, even in winter, you can swim in all those lovely warm thermal pools
A good lightweight, waterproof rucksack like this
Reuseable water bottle. Most of Iceland's tap water comes from springs, and is clean (but sometimes a little eggy-smelling), so you won't need to buy bottled water.
A travel adapter. Icelandic has European-style two-pin 220–240v plugs, so if you're coming the UK or US you'll need an adapter.
A debit/credit card. Icelanders rarely use cash, so you won't need to bother about changing money. Visa and Mastercard credit cards and Electron and Maestro debit cards are all widely accepted.
Travel vouchers. If you've booked any tours in advance – here are some fantastic ones to whet your appetite – make sure you bring your voucher or have the booking reference on your phone.
Passport
Drivers licence, if you're planning on hiring a car
A good guide book, if you want more context about Iceland's history. We recommend the well-written and informative Rough Guide to Iceland
What to pack in spring and summer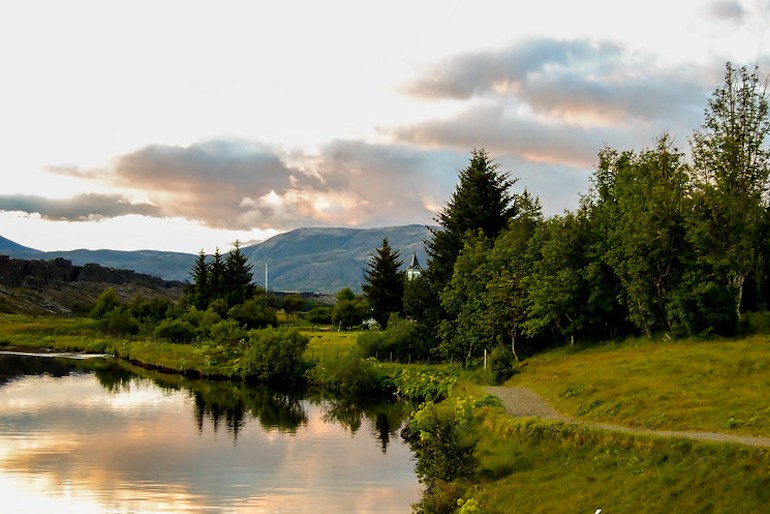 Temperatures in Iceland in summer vary between 10°C and 15°C on average, but you can get sunny spells of up to 25°C.
Equally it can be cold, wet and windy! So you'll need all the things in the list above as well as a few extras.
Spring and summer packing list
Sunglasses. These are essential as the sun reflecting on the snow and ice can be glaring.
Sunscreen. If you do hit a sunny spell, the UV rays in Iceland are just as damaging as anywhere else.
Eye mask. In the height of summer, it never really gets properly dark and the eerie half-light, known as the midnight sun, can make it very difficult to sleep. So, bring an eye mask and you should be able to get some kip.
Sun hat
Seasickness tablets or bands. This is the season for whale-watching and a boat trip out to see them is one of the highlights of a trip to iceland. However, the sea can get very rough, so if you're prone to seasickness bring your favourite remedy with you.
What to pack when you're hiking in Iceland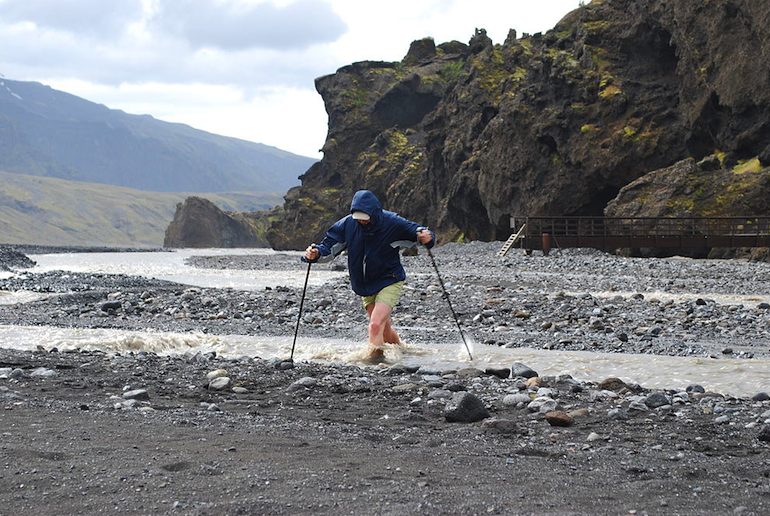 Spring and summer is the hiking season and Iceland has some great hiking trails. Here are a few extra things you'll need if you're heading off on a trek.
First-aid kit. This should include basics such plasters and bandages for blisters and sprains.
Insect repellent. This is useful if you're trekking around Lake Myvatn, where flies can be a problem in summer.
Snacks and energy bars. You're unlikely to come across a convenient café or pub while hiking in Iceland so make sure you bring enough high-carb snacks with you to power you to the end of your walk.
What to pack in autumn and winter
With temperatures getting down to as low as -10°C in winter, it's vital to be prepared for the cold, so that you can get out and about and make the most of your trip. As well as the above list, you'll need to pack some extras for a winter trip.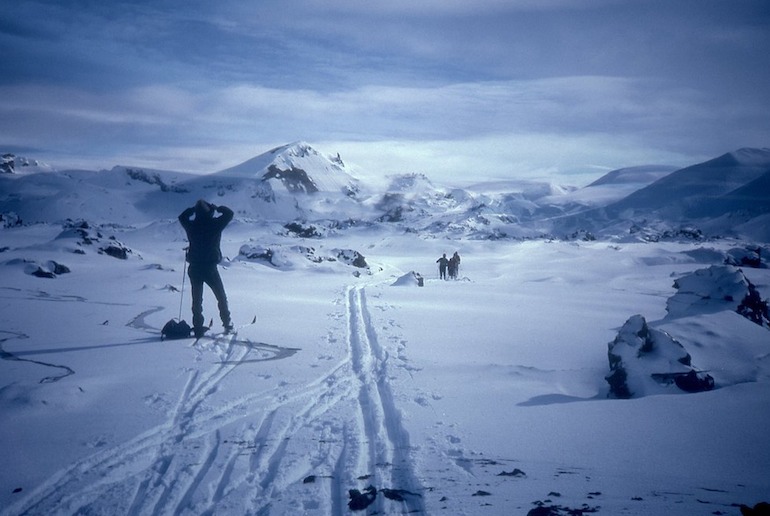 Autumn and winter packing list
A warm insulated waterproof coat such as a thermal jacket or a long down parka
A warm jumper or thick fleece, plus plenty of thermal layers
Woollen socks. Don't underestimate how cold your feet can get, and make sure you bring enough pairs that you change them if they get wet.
Insulated beanie hat and scarf
Lip balm. The strong winds and cold temperatures can cause chapped and dry lips, so bring your favourite lip balm.
Northern lights packing list
One of the highlights of a trip to Iceland in the autumn and winter is the chance to view the northern lights.
Many hotels have a wake-up alarm so that you don't even have to leave your bedroom to view this spectacular light show.
However if you do want to go outside to see the lights, you'll need all the warm clothes recommended above, plus some extras.
A camera – of course – or a decent phone (just bear in mind that even with new-ish phones, the northern lights are hard to capture).
Gloves. Pack gloves with fingers rather than mittens so that you can easily use your camera.
A thermos flask. You may have to hang around outside in the cold, so a thermos of hot coffee can be a life-saver!
A balaclava. This can be useful for keeping your head and neck warm while waiting for the lights to show.
And don't forget insurance!
Although travelling in Iceland is safe, we strongly recommend getting a decent insurance policy for your trip.
It really can make a world of difference if you lose your valuables or get involved in an accident.
If you're planning or doing any winter sports or adventure activities, check that your policy covers these or can add them on as an extra.
Make sure you shop around for a good quote. We recommend World Nomads. You can get a quote below.
See also:
The best boat tours and cruises from Reykjavík
The weather in Iceland and when to go
10 of the best Airbnbs in Iceland