The Finnish capital of Helsinki and the Estonian capital of Tallinn lie pretty much opposite each other across the Gulf of Finland in the Baltic Sea.
Although Estonia spent almost half of the twentieth century under Soviet rule, the two cities have traditionally had very close ties and the Estonian people and language are Finnic in origin.
During the Soviet era, Helsinki had limited direct links with its southern neighbour, but today plenty of ferries make the easy two-hour ferry journey from Helsinki to Tallinn.
In fact, Helsinki is home to Europe's busiest sea passenger port, with around nine million passengers annually taking the ferry between Helsinki and Tallinn.
How far is it from Helsinki to Tallinn?
The distance from Helsinki to Tallinn as the crow flies is not very far at all – a mere 87 kilometres across the Gulf of Finland.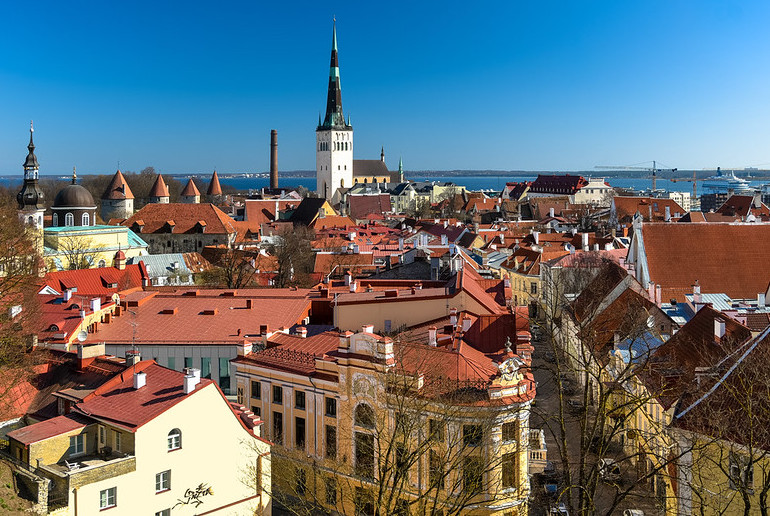 However if you're looking at the Helsinki to Tallinn distance by road, it's a whopping 760 kilometres via St Petersburg in Russia.
And the full Helsinki to Tallinn via St Petersburg journey is a non-stop drive of around ten hours. 
The length of the drive, however, is less of an issue than the fact that you have to cross the border from Finland into Russia, then from Russia back to Estonia.
This is a complex procedure at the best of times, that involves visas for most nationalities, and is currently not advised due to the war in Ukraine.
How to get from Helsinki to Tallinn
So, if you're considering how to go from Helsinki to Tallinn, driving is not really an option at the moment. 
Pre-Covid, travelling by train was a possibility with a change of trains in St Petersburg.
Four trains a day ran from Helsinki to St Petersburg, taking about three and a half hours, and one train a day ran from St Petersburg to Tallinn, taking about six hours.
However, since Covid and the subsequent war in Ukraine there are currently no international trains running via Russia.
Plans have been drawn up to build a 100km tunnel – the world's longest underwater tunnel – beneath the Gulf of Finland.
The Helsinki to Tallinn tunnel will reduce the train journey time between the two capitals to about 20 minutes and do away with the need to cross Russia! 
However, its completion is many years away so currently, by far the easiest, quickest – and frankly the most fun – way to travel between Helsinki and Tallinn is by ferry.
Three main companies serve the route – Viking Line, Tallink and Eckerö Line – with up to fifteen crossings a day between them, and journey times vary from two to three and a half hours.
For full details of the Helsinki to Tallinn ferry timetable plus Tallinn to Helsinki ferries, click here.
How much does the ferry from Helsinki to Tallinn cost?
The fares for the crossing vary depending on the time of day, time of year, how far ahead you book, how long you are staying, which company you choose and how fast the ferry is.
So realistically, you can expect to pay anything between €10 to €150 return. For a full overview of ferries and fares from all three companies, click here.
Which ferry from Helsinki to Tallinn is the best rated?
The Estonian company Tallink Silja has the most modern ships that run between Helsinki and Tallinn. They are slightly faster and tend to cost a little more.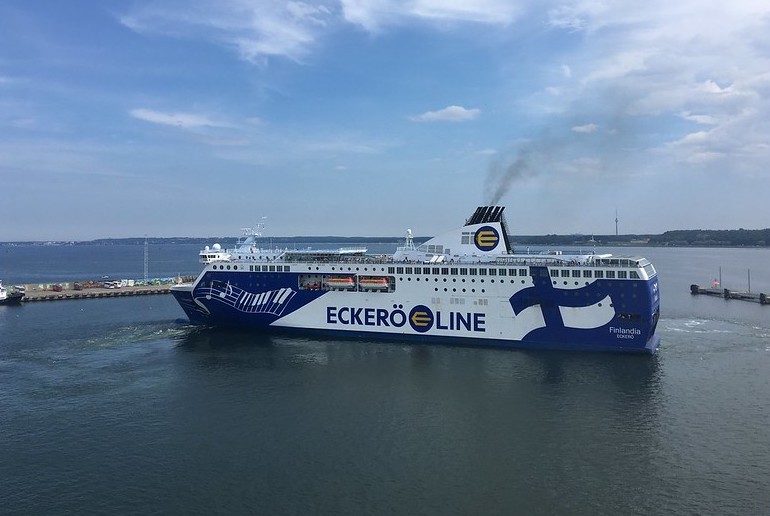 The Finnish companies Eckerö Line and Viking Line both run slightly older but perfectly comfortable ferries.
Tallink Silja's newest ferry Megastar generally gets the best reviews, but in truth all the ferries are fine, and which one you take will probably depend on the price and time that you want to travel.
It's worth noting that the three ferry companies don't all use the same terminals in Helsinki and Tallinn, so check beforehand which terminal your ferry leaves from.
Can I do a day trip from Helsinki to Tallinn?
A day trip to Tallinn from Helsinki is most definitely doable and is a great way to explore the Estonian capital's UNESCO-listed old town and medieval sights.
There are several options for departure times, but for the optimum amount of time in Tallinn, you should take the 7.30am ferry from Helsinki and return on the 7.30pm ferry from Tallinn, which gives you nine hours to explore the city.
Can I travel overnight from Helsinki to Tallinn?
Although the journey itself is relatively quick, you can do a Helsinki to Tallinn night cruise that leaves Helsinki in the evening, sails to Tallinn and moors up there overnight before sailing back to Helsinki in the morning.
You can book a variety of cabins, all en-suite, ranging from a small inside bunk-room to a large sea-view cabin with double bed, and prices are very reasonable.
In fact, with fares starting at about €60 for two people, this can be one of the cheapest ways of spending a night in Helsinki! Note that this type of ferry doesn't give passengers any time in Estonia, so don't book it if you want to get off the boat and see Tallinn!
Alternatively, you can spend a fun Finnish Friday night on the Helsinki to Tallinn booze cruise.
Since alcohol is so much cheaper in Estonia than in Helsinki, it's a popular weekend outing for Finns to take the Friday night ferry to Tallin, stock up on cheap booze there and party the night away on the way back!
Where to stay in Tallinn
If you'd rather stay overnight in Tallinn itself – and the city really is worth spending some time in – here are a few decent accommodation options near Tallinn's port.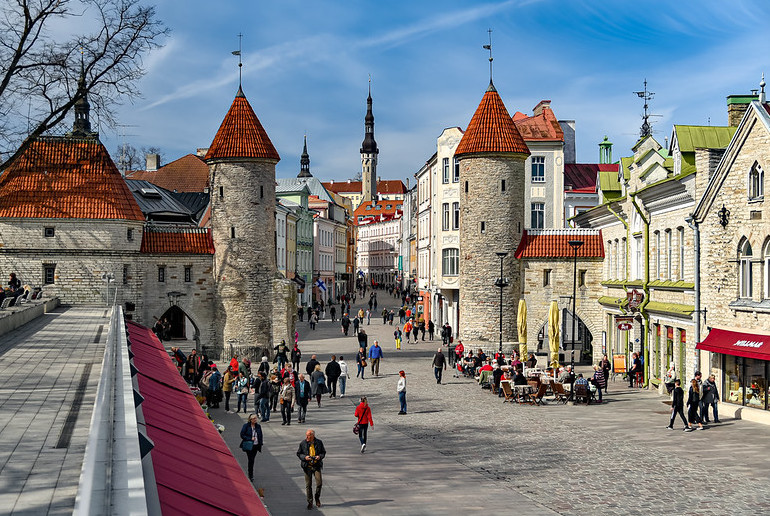 Citybox Tallinn
The new Citybox Tallinn is a bargain for a hotel of this type. Its stylish Scandic-style decor looks smart, and the simple rooms are basic, but comfortable.
But it's the location that's the real bonus, right by the port – some rooms even have views over the harbour – yet just a few minutes' walk from the old town.
Hestia Hotel Europa
For a little more luxury, the four-star Hestia Hotel Europa is right on the harbour front. Some rooms have balconies looking over the waterfront, and a generous buffet breakfast is included in the price.
Harbour Hostel Tallinn
And for a real budget stay close to the port, the good-value Harbour Hostel Tallinn has basic rooms sleeping up to four – ideal for a family – in a good location near the port.
See also:
Six fun boat trips from Helsinki
Five fun day trips from Helsinki
The ferry from Stockholm to Helsinki
Like what you've been reading? Get our best tips by email!