The Icelandic capital might be tiny, but Reykjavik has a surprisingly diverse cultural scene. Visitors can expect cool, quirky museums and galleries that offer a captivating glimpse into the rich history, mesmerising art and unique culture of this small but beautiful country.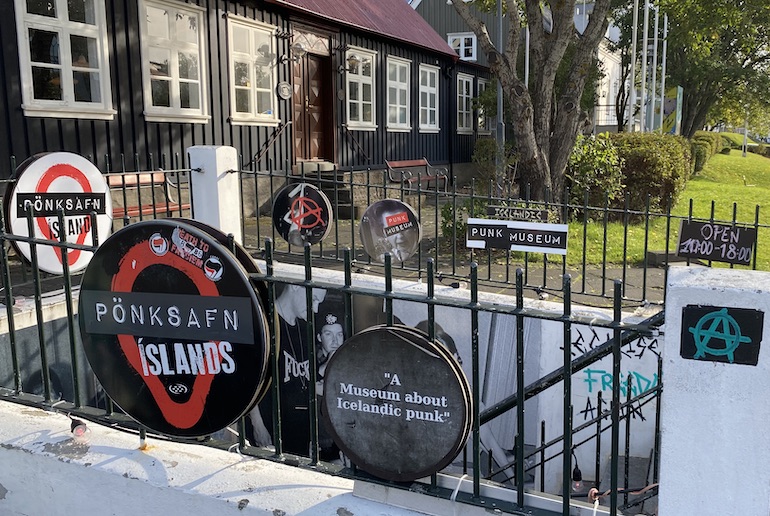 Let's take a look at some of the best museums in Reykjavik and what you can expect from each one.
The Perlan Museum
Included with the Reykjavik City Card: No, but you do get a 20% discount
Perlan is not just a fun science museum; it's also one of Reykjavik's most iconic buildings. This museum brings Iceland's unique natural features to life through its fascinating exhibits about all things scientific.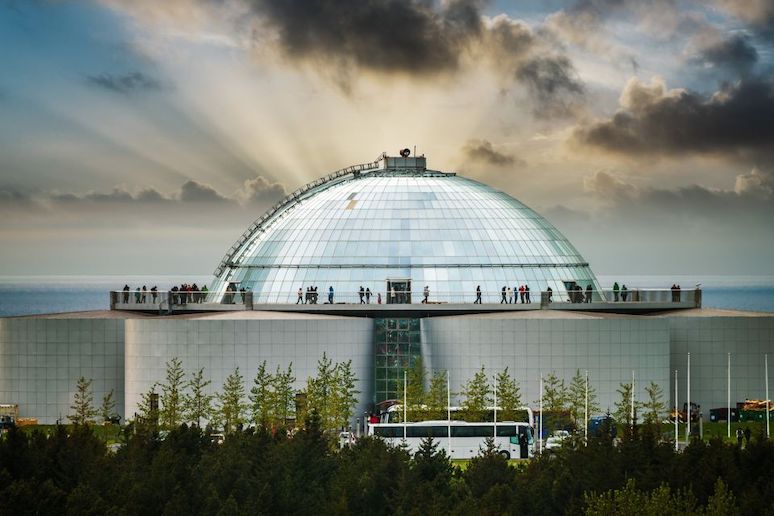 The museum's main attraction is the Wonders of Iceland exhibit, which features fun and interactive rooms. First, you will walk through a real cave where you can touch the freezing ice and hear the sounds of the frigid air.
Once you've navigated the icy labyrinth, you'll be guided to an interactive wall showcasing the power of glaciers and volcanic activity beneath the ground, as well as a variety of multimedia displays.
National Museum of Iceland
Included with the Reykjavik City Card: Yes
The National Museum of Iceland covers the country's history, with a focus on Iceland's cultural heritage. It takes visitors on a deep dive into tops like the island's medieval history and some of the unique traditions of Icelandic people.
The highlight of the museum is the 'Making of a Nation' exhibition, which journeys through time – beginning on a medieval ship and ending in a modern airport.
Along the way, you'll discover how Iceland became the country it is today.
This exhibit also showcases a whopping 2000 artefacts that date way back to the Settlement Age. Super cool for those who are especially interested in ancient times!
Reykjavik Art Museum
Included with the Reykjavik City Card: Yes, all three locations
Iceland's main gallery, the Reykjavik Art Museum exhibits a large number of Icelandic and international contemporary artworks. The museum has three different locations, each with its own focus and style:
Hafnarhús
The Hafnarhús is located in Reykjavik's harbour and features contemporary art as well as exhibitions that explore social and political issues.
It has six galleries in total, featuring works by established Icelandic artists such as Erró and Ásmundur Sveinsson, as well as emerging artists.
The waterfront location makes this the perfect place to ponder the artwork and then catch some views of the sea and listen to the sounds of the nearby ships.
Kjarvalsstaðir
This museum features works by one of Iceland's most influential artists, Jóhannes S. Kjarval.
If you want to see some amazing works by modern art masters, particularly in the form of paintings and sculptures, then this is your place!
Ásmundarsafn
The Ásmundarsafn museum is housed in a dome-like structure, surrounded by works by Icelandic sculptor Ásmundur Sveinsson. Formerly Sveinsson's home, the museum now exhibits his works along with works by other modern and contemporary artists.
The Icelandic Phallological Museum
Included with the Reykjavik City Card: No, but you get a 20% discount
The Icelandic Phallological Museum is a unique museum dedicated to the study and display of phallic specimens (yes, penises) from mammals found in Iceland and around the world.
This museum houses the worldʹs largest collection of penises, and it offers a hmm… unforgettable learning experience.
Here you can explore a collection of phallic specimens and learn all about the biology and anatomy of male genitalia.
Thanks in part to its unusual subject matter, the Phallological Museum has gained worldwide attention and is a popular destination for visitors to Reykjavik.
After you're done exploring the museum, you can sit down and relax while eating humorous foods, such as willy-shaped waffles, at the Phallic Café.
The Saga Museum
Included with Reykjavik City Card: No, but you get a 10 percent discount.
The Saga Museum explores Iceland's rich history through lifelike wax figures and immersive exhibits.
These recreate key moments in Icelandic history and give an insight into how Icelanders have lived for more than a millennium.
With its engaging and immersive displays, it's a good destination for both adults and children and a must-visit for anyone interested in Icelandic history and culture.
The Reykjavik City Museum
Included with the Reykjavik City Card: Yes, all three museums
The Reykjavik City Museum is a group of museums that offers visitors a chance to explore the history and culture of the city. Like the Art Museum (see above), it's spread across three separate locations:
Árbær Open Air Museum
Known as "a living history museum", the Árbær Open Air Museum aims to teach visitors to understand the lifestyles of the past in Iceland.
There are several exhibits and buildings to explore, including displays of old toys, traditional houses, a preserved church, a schoolhouse and a general store.
The museum also hosts events that highlight or celebrate specific periods in Reykjavik's history.
Reykjavik Museum of Photography
The Museum of Photography is dedicated to the history and art of photography in Iceland. It has an impressive collection, with nearly six million photographs, the oldest ones dating from around 1860.
Reykjavik Maritime Museum
Right on the harbourfront, the Reykjavik Maritime Museum tells the story of Iceland's maritime history and its integral relationship with the sea.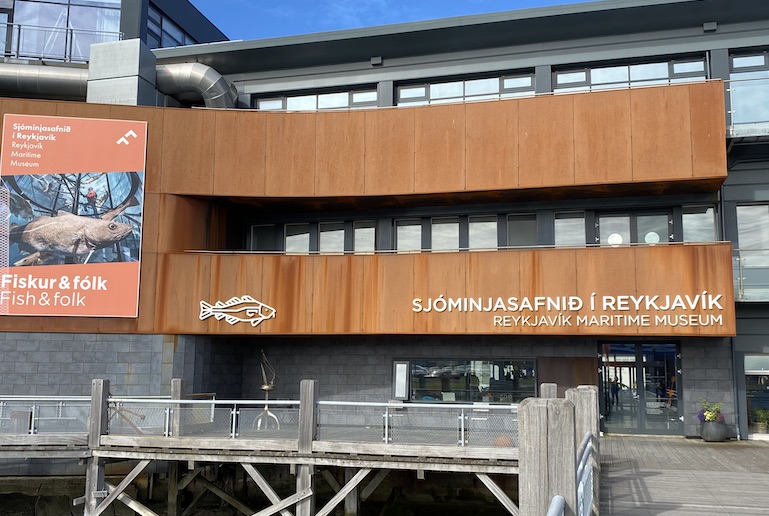 The museum's exhibits cover a wide range of topics related to fishing, trade and seafaring traditions.
Aurora Reykjavik Museum
Included with the Reykjavik City Card: No, but you get a 50 percent discount
You may be lucky enough to see the northern lights for real in Iceland, but if not the Aurora Reykjavik Museum helps you to experience what it's like.
The museum explains the phenomenon of the northern lights, while its highlight, the 360°Virtual Reality Experience, gives a good idea of the aurora borealis itself.
The Einar Jónsson Museum
Included with the Reykjavik City Card: No
The Einar Jónsson Museum showcases the works of famous Icelandic sculptor Einar Jónsson. Here you can marvel at Jónsson's sculptures, including many bronze statues laid out around the surrounding gardens.
Iceland's first sculptor, Einer Jónsson had a big impact on the country's visual art scene. So if you're interested in sculptures, check out this museum and its pretty gardens.
The Icelandic Punk Museum
Included with the Reykjavik City Card: No
Did you know that Icelandic people have enjoyed a long love affair with punk and rock music? Well, now you do!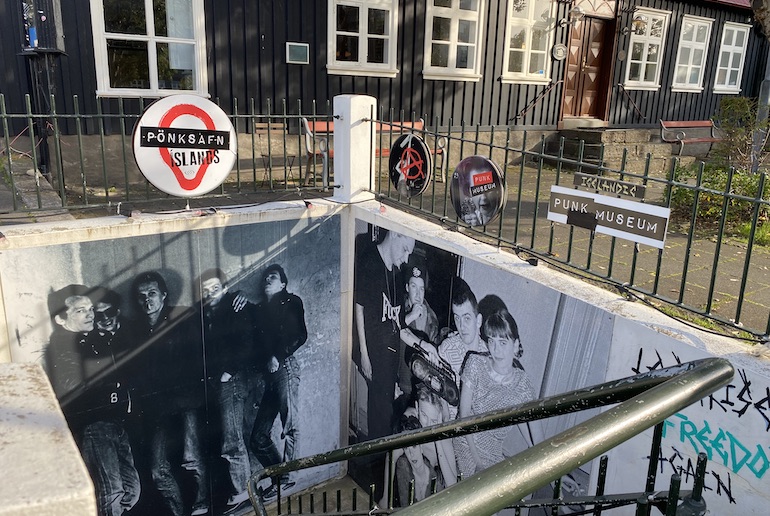 Housed in a former public toilet (which, let's face it, is pretty punk), the Icelandic Punk Museum pays homage to the greats of the Icelandic punk scene.
Its collection includes memorabilia from the Sex Pistols to the Buzzcocks to Bjork, including instruments, clothing and photographs.
You can also listen to music and watch videos of live performances by various Icelandic punk bands. A pretty cool experience for music lovers!
Practical tips
Museums in Reykjavik generally open between 10am and 11am and close between 5pm and 6pm.
Bear in mind that the opening hours can vary depending on the museum and the season, so it's a good idea to check their website to confirm.
Admission fees for museums vary widely. Some museums cost only a few dollars per person, while others can be quite expensive – the Phallological Museum is around 20 USD per person, for example. However, some museums offer discounts for seniors, students and children.
The busiest season for tourism in Iceland is from June to August, so most museums tend to be more crowded during this time. It's a good idea to book tickets in advance if possible!
If you plan on visiting multiple museums and other attractions in Reykjavik, we highly recommend purchasing a Reykjavik City Card.
The card provides free admission to many museums and attractions, as well as free public transport and discounts on tours and restaurants.
Check out our guide to the Reykjavik City Card for more information.
See also:
40 free and cheap things to do in Reykjavik
The best boat tours and cruises from Reykjavík
Whale-watching in Iceland: when, where and how