Stockholm is a real bookworm's paradise with some fantastic public libraries and a small collection of quirky independent bookshops. Knowing where to start can be tricky, but don't worry, fellow bibliophiles – we're here to help you find the best, cheapest and most engaging books that Stockholm has to offer.
The best bookshops in Stockholm
While it's true that big chains dominate Stockholm's book-selling scene, there are still a few independent bookshops offering English-language titles and a fun browsing experience. We've included some of the best ones here, along with larger stores that stock everything from cookbooks to comics.
The English Bookshop
Södermannagatan 22, Södermalm
If your Swedish hasn't progressed much beyond 'tack' and you're looking for something new to read, head to the English Bookshop in Södermalm. Small and cosy, it offers loads of paperbacks and hardbound books in English, with a bit of a bias towards mysteries and thrillers.
The service is top-notch and if the book you're looking for is out of stock, just ask – they'll order it in for you. Apart from offering books, the store also hosts literary breakfasts with authors and has five different reading groups, including a short-story group and a club for kids.
Mon–Fri 11am–6pm, Sat 11am–4pm, Sun noon–4pm
bookshop.se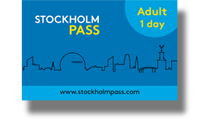 Is the Stockholm Pass worth buying?
Read this guide to see how much you could save during your trip!
Alfa Antikvariat
Olof Palmes gata 20B, Norrmalm
A real Aladdin's cave, this maze-like second-hand bookstore has a bit of everything – and in multiple languages, too. It's a great place to visit if you want to get lost among novels, poems, religious texts and travel guides. This being Sweden, there's even a section on hunting and fishing.
Be sure to check out the special room for antiquarian books. With prices starting from just 10 SEK, you can walk out of this store with a satisfied mind and a healthy bank balance.
Mon–Fri 10am–6pm, Sat 10am–4pm
alfaantikvariat.se
Science Fiction Bokhandeln
Västerlånggatan 48, Gamla Stan
This whacky shop in Stockholm's old town is aimed squarely at the Comic-Con crowd, with a wide collection of sci-fi stuff in English, Swedish and Japanese.
There are manga comics and fantasy novels, but it doesn't end with printed words – there are separate sections for board games, Warhammer figures and magic wands. Even if you don't want to buy anything it's worth popping in quickly for a browse, and to see the big Alien model hanging from the ceiling.
Mon–Fri 10am–7pm, Sat 10am–6pm, Sun noon–5pm
sfbok.se
Adlibris Marknad
Regeringsgatan 55, Norrmalm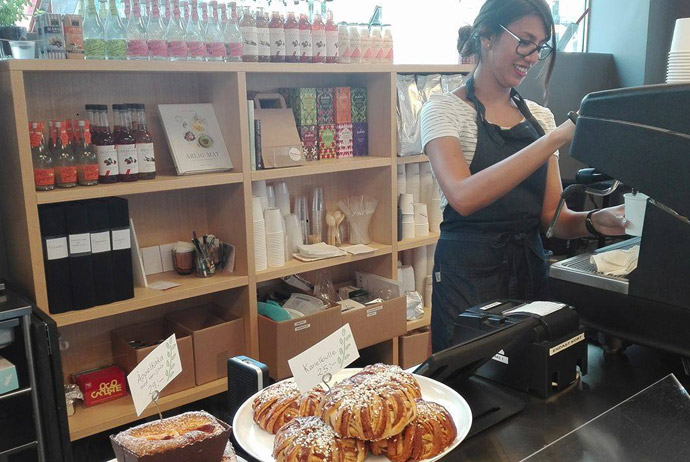 Adlibris is a bit like the Swedish version of Amazon. Originally an online business, it recently opened its first physical bookstore, and jolly nice it is too.
There's a good mix of Swedish and English books spread throughout the big, industrial-looking shop, and when you're done browsing you can chill out in their little café, which serves up hot coffee and baked goodies. Fika the Swedish way, or get stuck into one of the board games. There's free wifi to boot.
Mon–Fri 10am–8pm, Sat 10am–6pm, Sun 11am–5pm
adlibris.com
Akademibokhandeln
Mäster Samuelsgatan 28, Norrmalm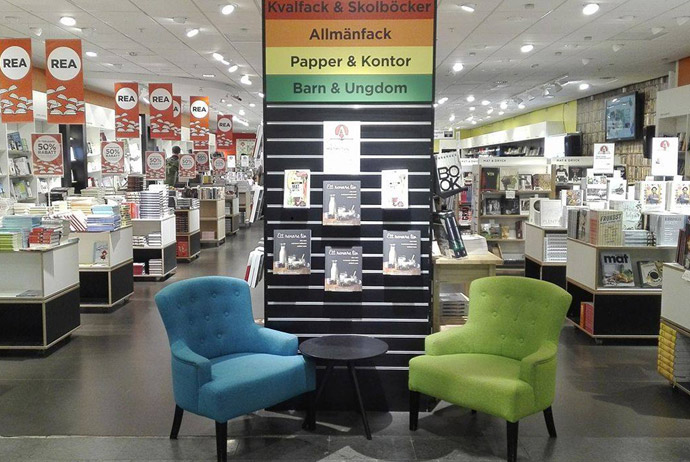 No bookworm's guide would be complete without mentioning the biggest bookstore in Sweden. Akademibokhandeln has branches all over the country but the one on Mäster Samuelsgatan measures in at a whopping 2000 sq m, and is worth a browse whatever kind of books you love.
It's a safe bet for magazines and stationery, too, and has a few comfy couches for tired shoppers. While you're there, ask the staff about their upcoming events – there's usually something happening.
Mon–Fri 10am–7pm, Sat 10am–6pm, Sun noon–5pm
akademibokhandeln.se
Libraries worth checking out in Stockholm
Stockholm's libraries are lovely places for studying, reading or frantically trying to print your boarding pass before your next flight. The three we've picked here are worth a special visit.
Stadsbiblioteket
Odengatan 73, Vasagatan
In a rotund building that definitely counts as one of the city's architectural wonders, Stadsbiblioteket contains an incredible 200,000 books. And boy does it smell like books in there! After letting your jaw drop and taking a zillion photographs, settle in for some serious browsing. You'll find all sorts of tomes in all sorts of languages, along with computers and quiet working areas.
Mon–Fri 10am–7pm, Sat noon–4pm
biblioteket.stockholm.se
Internationella biblioteket
Odengatan 59, Vasastan
Prepare your fingertips because they are about to encounter some serious friction with history! This library is just a stone's throw from Stadsbiblioteket and has a whole spacious room dedicated to old magazines, and another for newspapers from all around the world. And, as this is the 'international' library, there's a whole floor jammed with books in 100 different languages.
Mon–Fri 10am–7pm, Sat noon–4pm
biblioteket.stockholm.se
Kungliga Biblioteket
Humlegården, Östermalm
Set in the leafy park near Stureplan, Sweden's grand-looking national library is home to around 18 million written documents, including old maps and sheet music. You can go inside and look around for free – the main reading room is stacked to the ceiling with books.
Mon–Thurs 9am–7pm, Fri 9am–5pm, Sat 11am–3pm
kb.se/english
Map of bookshops and libraries in Stockholm
Like what you've been reading? Get our best tips by email!