Winter may not be the warmest time to visit Sweden, but if you fancy visiting in the snowy season there's no shortage of fun tours and cold-weather activities that you can sign up for.
From ice-fishing to husky sledging, skating to moose safaris, you can have plenty of fun in the snow and on the ice. Here are some of our favourite winter tours in Sweden. 
Husky sledging and northern lights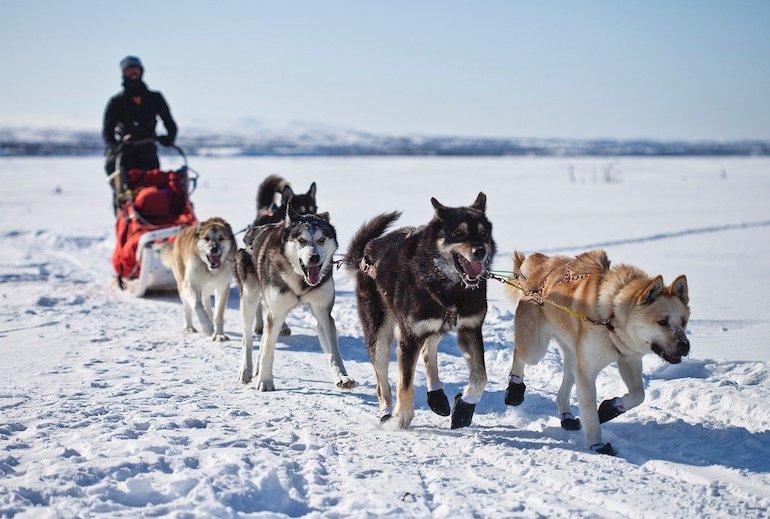 What could be more wintery than heading into the wilderness on a sledge pulled by huskies in search of the northern lights? This three-hour tour starts with a trip to the husky kennels where you'll be kitted out for your sledge ride and meet your team of dogs before being whisked over the snow to a remote tipi.
Far from any light pollution, it's a good spot to get great views of the colourful aurora borealis in the skies above.
Ice-skating in Stockholm
You don't have to head out into the wilderness for a real wintery experience in Sweden. This full-day ice-skating tour picks you up from the centre of Stockholm in a mini van and takes you out onto a nearby frozen lake where you can enjoy the beautiful icy scenery as you skate.
The guide will show you the best routes to take and help out any beginners – though most people are soon whizzing round the ice like pros!
Ice swimming in the Bothnian Sea
Swimming in the frozen Bothnian Sea in the depths of winter may not be everyone's cup of tea, but we're assured it's incredibly exhilarating – and think how amazing you'll feel once you're warming up afterwards with a hot drink!
This tour takes you in the Polar Explorer icebreaker ship that leaves from the port of  Axelsvik, up by the Finnish border.
You'll get a tour of the ship as it heads out into the frozen sea, breaking the ice as it goes, then get kitted out in your survival suits ready to leap off the ice into the sea. The high buoyancy suits will keep you warm while you float around in the water.
Snow-kiting on Lake Mälaren
If you've never have heard of snow-kiting, it's a bit like kite-surfing but on skis or skates over a frozen lake instead of the sea. On this tour, an experienced instructor will take you out from Västerås onto the frozen Lake Mälaren and teach you how to whizz along powered by the wind and a kite.
If there's enough snow on the icy lake you'll use skis, if not, you'll skate over the frozen water. Adrenaline-junkies can build up high speeds, or you can simply glide along gently letting the wind do all the hard work.
Skates or skis, boots, helmets and all the kit are provided – as is expert tuition.
Moose safari from Kiruna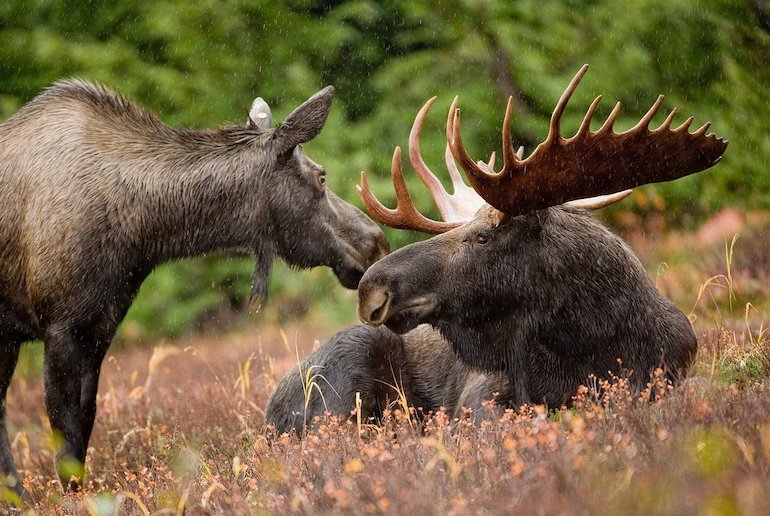 This wonderful wildlife tour takes in the dramatic Arctic scenery and a Sami settlement, as well as plenty of local wildlife. You'll head out from Kiruna by SUV to the traditional Sami village of Nikkaluokta, with a knowledgeable guide who'll help you spot moose, reindeer and other native animals on the way.
Ice-climbing near Abisko
If you fancy something really adventurous, this ice-climbing trip from Abisko up a frozen waterfall is an adrenaline-packed experience.
And don't worry if you've never done it before, it's suitable for both experienced climbers and complete beginners – all the gear is included and the fully qualified guide will show you the ropes and keep you safe every step of the way.
Skiing in Åre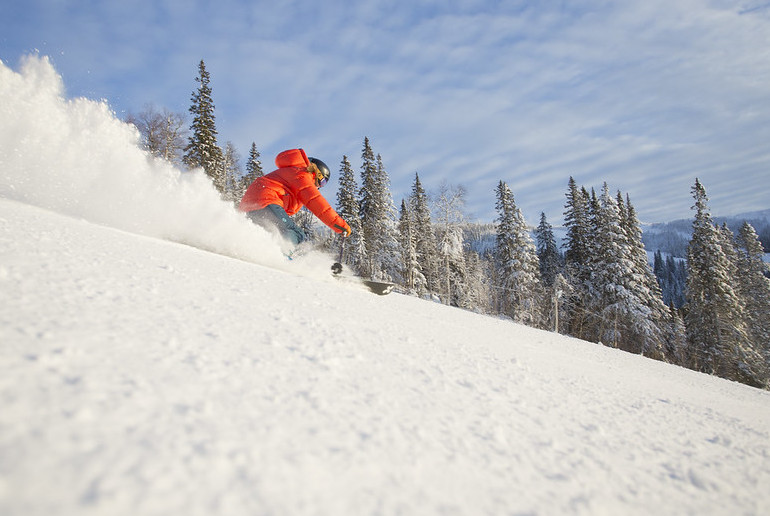 And, of course, there's skiing. In the west of Sweden towards the Norwegian border, Åre is Scandinavia's largest ski resort. With 42 ski lifts and access to nearly ninety slopes, it's got skiing for all levels from beginner to expert.
For confident skiers who want to head off-piste, this half-day tour, is run by an experienced local guide who knows where the best conditions are, and will take you up the mountain to find the best powder. 
And if you just want to do your own thing, the Hotell Fjällgården in Åre is a good-value ski-in/ski-out hotel, with outdoor hot tubs and views of the lake.
See also:
Seeing the northern lights in Sweden
Visiting Stockholm in winter
The 9 best ski areas in Sweden