Spending a weekend in Gothenburg? Here's an action-packed itinerary that mixes a little bit of culture with some great bars and restaurants, plus a few of the city's main sights. For loads of other ideas, and a rundown of the best places to stay, see our main Gothenburg guide.
Saturday
Start your day with a cup of Dominican coffee at Café Santo Domingo, which shares space with a record shop on Andra Långgatan.
Fuelled up, start following the tree-lined street called Linnégatan up towards Slottsskogen, Gothenburg's best park. Here you can feed the ducks, check out the resident collection of penguins or pay a visit to Gothenburg's natural history museum, home to the world's only stuffed blue whale. If you have time, the nearby botanical gardens are worth a look around.
For a light, cheap lunch in cool surroundings stop by Bönor och Bagels on Linnégatan. Tram number 6 departs from the stop close by (it's called Olivedalsgatan), taking just 10 minutes or so to reach Liseberg, Scandinavia's best theme park. During the winter it hosts an atmospheric Christmas market and during summertime its nerve-jangling rides swing into action.
If you braved the rollercoasters and need a drink to steady your nerves, cross the road from Liseberg to Heaven 23. Up on the 23rd floor of one of Gothenburg's tallest buildings, it does boozey, pricey cocktails and has unbeatable views of the city.
A short walk away just off Gothenburg's main avenue is Moon Thai Kitchen, which turns out awesomely authentic Thai food in psychedelic surroundings. Eat dinner here then ride the tram to Stigbergstorget for some beers and live music at Oceanen. If you feel like continuing later into the night, walk back along Andra Långgatan – by 10pm its bars will be buzzing.
Sunday
Start the day slowly at Ritz, which runs a lip-smackingly good brunch buffet packed with healthy food. From here it's a pleasant walk up Avenyn to Gothenburg's main art museum, the Konstmuseum. It's home to a superb collection of Nordic art and has an impressive sculpture hall that includes works by local artists.
Depending on how early you started out, you could also squeeze in a visit to the Röhsska Museum, which focuses on form and function. There's a gift shop here but if you're keen to take home some Scandi style then a much better option is to head to the area around Magasinsgatan for a bit of shopping – there are some cool independent boutiques here and Swedish fashion chains like H&M and Weekday have stores on adjacent streets.
For a very Swedish lunch, try Strömmingsluckan on Magasinsgatan. The fried herring here, served up with lingonberries and mashed potato, is about as traditional as it gets. Not keen? Try Beijing 8, close by – the dim sum is consistently good.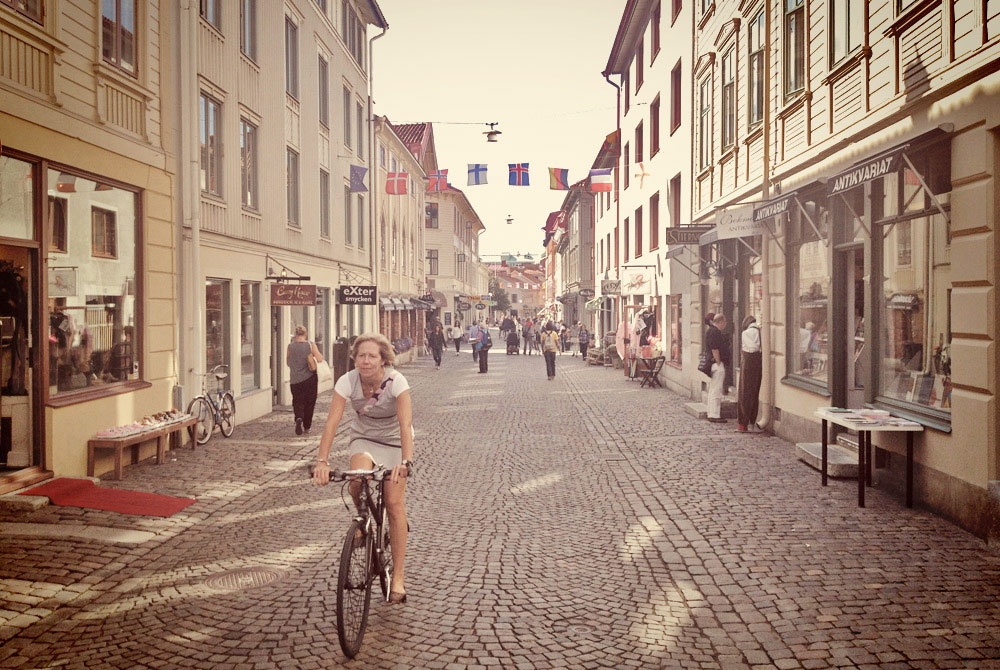 Before you leave Gothenburg, cross the canal and take a stroll through historic Haga. Once a poor working-class district, it's now one of the priciest parts of Gothenburg with cosy, candlelit cafés whose blanket-wrapped customers spill out onto the cobbled streets.
Last updated: November 2014
Like what you've been reading? Get our best tips by email!