More than 500km north of Stockholm as the crow flies, Umeå is a vibrant, modern, multicultural city known for its beautiful birch trees – and it buzzes with life all year round. As you might expect from a city with more than 30,000 students, Umeå has loads of cheap things to see and do. In fact, if you know where to go, you can have a whole day out without spending a single penny.
To get you started, we've created this lovely list of free things to do in Umeå. Most of the activities listed here are within walking or cycling distance of the city itself, but if you have more time you might want to head out into the surrounding countryside or onto the nearby islands, where the possibilities for hiking and biking are endless.
Start with a city tour
From June to early September you can take a free guided city tour. The walks are run by the local tourist board and start at their office in the city centre (it's at Renmarkstorget 15). Tours are available in several languages including Swedish, English, German, Finnish, French and Spanish – check the tourist board's website for exact timings.
During the two-hour-long tours, guides talk about the history of the area and will point out some of the oldest buildings in Umeå. Guides can also share some interesting stories, including why Umeå is known as the City of Birches (there are 3000 birch trees in the central area alone).
Visit Västerbottens Museum
If you want to learn more about the history of the area, head to Västerbottens Museum in central Umeå. Here you can listen to music from times gone by and even take a peek at the world's oldest wooden ski, which is 5,400 years old (and is probably not going to help anyone win gold at the next Winter Olympics).
Outside the museum there are three replicas of Sami camps, along with old buildings from different parts of the county, including a windmill that was moved here from Holmön, a nearby island, in 1923. You can also see Helena Elisabeth kyrka, a red, timber-panelled church that was built in the 1800s but moved here in 1950.
The museum holds activities throughout the year for children and families, including a Sami week in March and a traditional Christmas market in December.
Take a hike
Thanks to the many walking trails in and around Umeå, there are loads of opportunities to go hiking, take photographs or simply enjoy the scenery.
Along the Tavelsjöleden trail, you'll pass streams, rivers, caves and high hills with great views of the countryside. The 39km trail starts at Umeå Regementet a short walk north of the city centre, but you can join at lots of different points along the route, which snakes north towards Tavelsjön, a scenic lake. A free map is available from the tourist office at Renmarkstorget 15.
Snap the 'Standing Man'
Bought for 810,000 SEK (around US$ 100,000) in 2008 and designed by the English artist Sean Henry, the Standing Man is basically a bronze statue with a life-like face. It's become a bit of a focal point for tourists who like to have their picture taken with him.
In the winter, locals often dress the Standing Man with a scarf and hat to keep him warm – a cute tradition that you'll see be played out on statues across Sweden. You can enjoy dressing the statue (or having your photo taken) without spending anything – just head to Rådhustorget in the city centre.
Go fishing
In Umeå, you're never far from a decent fishing spot. Although fishing in most lakes and rivers requires a licence, fishing in the sea will cost you nothing. You can cast off at several bays, inlets and headlands near the city, but locals say one of the best places is Skeppsvik, 30km east of Umeå. There's plenty of fish in the waters around Umeå, including whitefish, grayling, cod, saltwater pike, sea trout and salmon. In the winter you can try ice fishing – a couple of tour operators run guided trips, but they're not cheap to join.
Window shop 'til you drop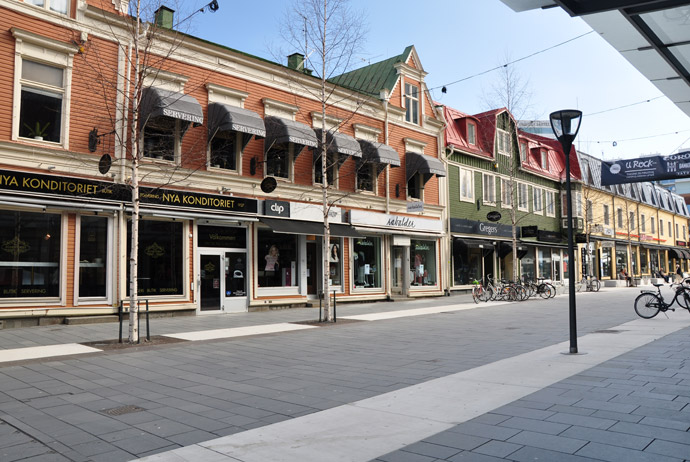 Penny-pinching tourists will enjoy browsing the shops in Umeå. There are nearly 300 shops in the city centre, including three shopping malls – not bad for a small city in northern Sweden.
Most of the major chain retailers have a branch here, but you'll also find some cool independent outlets that are unique to the area, like Ateljé Kopparhatten at Sveagatan 7. It's been around since 1966 and the owner designs and makes beautiful hats and caps.
When you're done with shopping, take a well-earned fika break; there are lots of independent coffee shops to choose from.
Visit Bildmuseet
Occupying a modern, larch-clad building at the Umeå Arts Campus, Bildmuseet is just a short walk from the city centre along the Umeälven river. Inside the gallery, which focuses on design, architecture and the visual arts, you'll find three large exhibition halls that host changing exhibitions. Swedish artists feature prominently, but there's also space given over to well-known international artists. Open from Tuesday–Sunday all year round, the gallery is totally free to look around.
See a whopping great clothes peg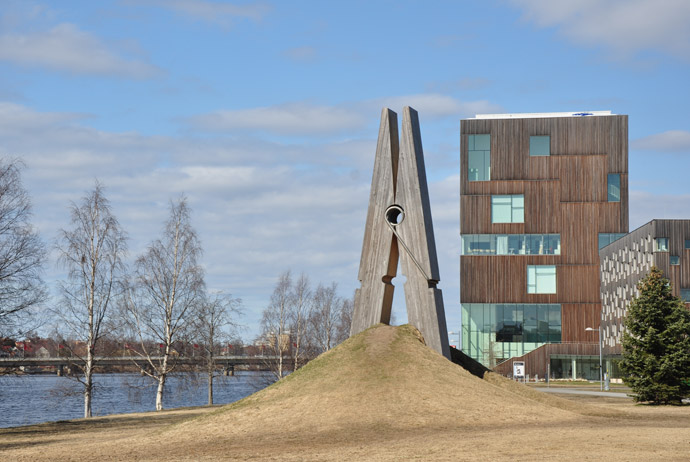 Right outside Bildmuseet, the giant clothes peg is a permanent art installation by Turkish artist Mehmet Ali Uysal. It's a clever, oversized illusion: the peg seems to be pinching at the earth and lifting it up towards the sky. Made from pine, it's nine meters high and weighs nine tons. Believe it or not, Umeå isn't unique in having an enormous peg to show off; there are five of these things dotted around the world.
Spend a day at the beach
Nydalasjön is a large lake a couple of kilometres east of central Umeå. Several beaches edge the lake, giving you lots of opportunities to unwind and soak up the scenery. Barbecue areas come into their own during summer, and there are playgrounds, fishing piers and tennis courts. If it's warm enough you can even swim or play beach volleyball.
See world-class art at the sculpture park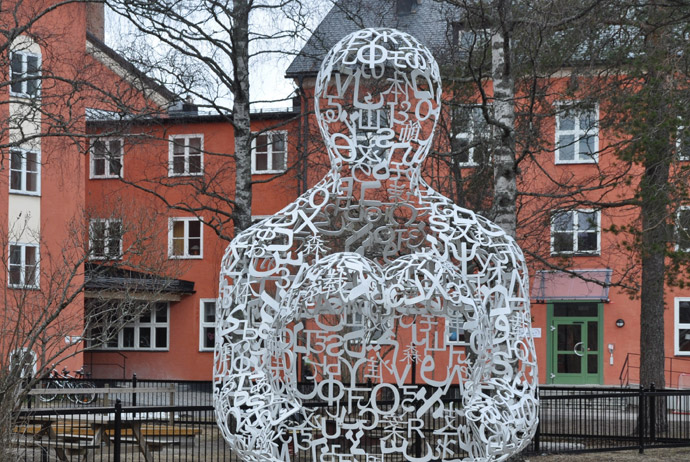 One of the most-visited tourist attractions in the whole Umeå area is the Umedalen Sculpture Park, 5km from the city centre. The area was once occupied by a psychiatric hospital and today there are more than 40 sculptures dotted around the old buildings, including works by Antony Gormley and Louise Bourgeois. The sculpture park is open all year round, 24 hours a day, and is completely free to visit.
All pics: Deborah Collins
Like what you've been reading? Get our best tips by email!