The Swedish tradition of building houses out of timber means that really old neighbourhoods can be surprisingly difficult to find. There are exceptions, like Stockholm's stone-built Gamla Stan, but for the most part Swedish towns and cities were always made from good old wood.
When fires broke out (and they often did), the charred houses would simply be replaced. More recently in cities like Gothenburg, timber-framed buildings were deliberately destroyed to make way for the big new apartment blocks that would help to house Sweden's growing population.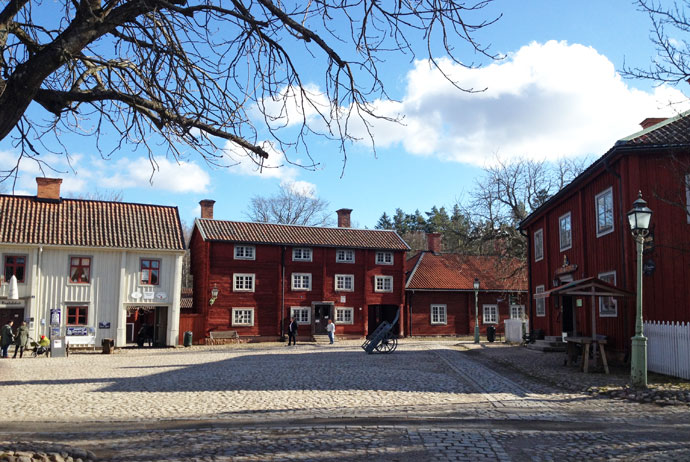 Linköping's old town centre faced a similar fate in the 1940s, but was saved by a local politician. He suggested preserving the timber buildings and moving them to a new location, rather than doing away with them completely. He got his wish and over the decades that followed, large parts of Linköping's original centre were moved to a new spot further west. Some were moved in one piece; others were dismantled and hammered back together in the new location.
Around a hundred buildings were saved in total, including workshops, a chapel and the old governor's house. The whole area is now open to the public as Gamla Linköping, a kind of living museum with shops, cafés and galleries taking up residence inside the reddish-brown buildings.
The adjoining farm has a crazy-golf course (not to mention its own petting zoo and riding school), and together the two areas make for a fun afternoon of sightseeing. Get lost on the cobbled streets and you'll quickly get a taste for how life was in Sweden before the arrival of apartment blocks and Ikea.
What to see and do in Gamla Linköping
If the weather's good, time flies. You could easily spend a few hours wandering in and out of the unusual old buildings, and that's before you even reach the farm and the adjacent nature reserve, which makes a great spot for a picnic. Here are some ideas for fun things to do when you arrive.
Pay a visit to the bank
Right in the middle of the old town, this former governor's house from the 1700s has been transformed into an old-fashioned bank. The signs, countertops and thick metal grilles have all been borrowed from elsewhere, but there's a collection of real notes that were issued by the local bank.
In 1854, that same bank fell victim to one of Sweden's biggest-ever robberies. Around 880,000 riksdaler was eventually recovered after the raid (roughly US $10m in today's money). The bank decided to give Nils Strid, the robbery's mastermind, a one-way ticket to America, saying they wanted him as far away as possible. Their plan took a bit of an unusual turn though; soon after crossing the pond, Strid committed two murders and was duly hanged.
Stock up on godis (candy) at the Cloetta shop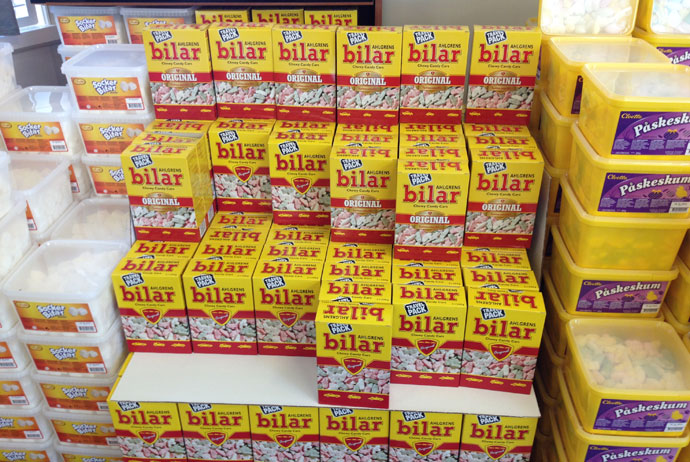 Cloetta is one of Sweden's biggest candy companies and its main factory is just outside Linköping in the small town called Ljungsbro. You can visit the factory's outlet store if you fancy it, but you'll find all the chewy delights you could ever want to get your gums around in Gamla Linköping itself.
This little outlet isn't housed in one of the old town's historic wooden buildings, but there are still some sweet deals to be had on sugary, car-shaped sweets and chocolate-covered wafers.
Buy some elk poo paper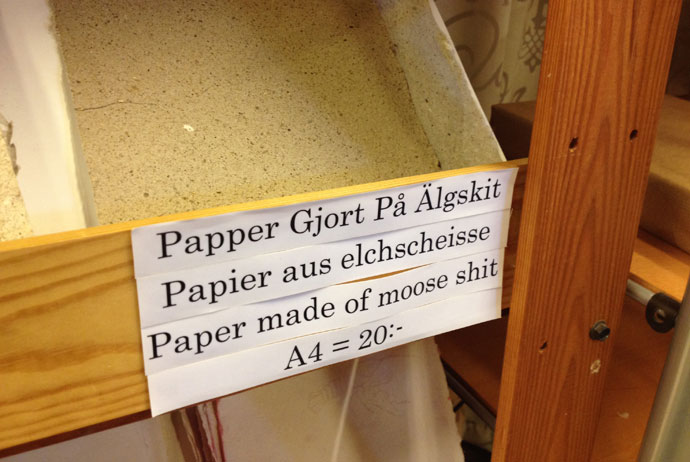 Why buy a plastic Viking helmet or a blue-and-yellow Swedish flag when you can take home a wad of elk poo paper as a souvenir of your trip to Sweden? That's right: the old printing museum in Gamla Linköping sells sheets of paper that are squeezed out of real-life moose poo. As you can see, it retains plenty of its 'natural' colour.
Pet the animals at Valla Farm
Rabbits, chickens, horses and goats are all waiting to be petted at Valla Farm, around 800m southwest of the old town. Some of them are kept undercover, so it's still possible to visit on rainy day. Young kids are free to hop into the rabbit enclosure if they want to but the goats can be a bit wild, so be careful when saying hello or feeding them.
During term time kids can also try pony riding. Sessions are held between 12.30–2.30pm on Sundays – there's an indoor riding area for rainy days.
Check out the vintage store
Historiska Kompaniet is a bit of an unexpected find. Tucked away in a creaky wooden building that was moved to Gamla Linköping in the mid 1980s, it's a cool little vintage store selling lots of stuff you never knew you needed. The ground floor is an Aladdin's cave of beautiful globes, glass test tubes, top hats, Venetian-style eye masks, and metal-tipped walking canes. At the top of the stairs, rails full of vintage clothes are ready to be rummaged through.
There are some interesting books here, covering subjects as diverse as fashion and 19th-century duels. You'll also find plenty of edible stuff, like gingerbread and lollypops. The coffee is cheap, too.
Go for a picnic in the nature reserve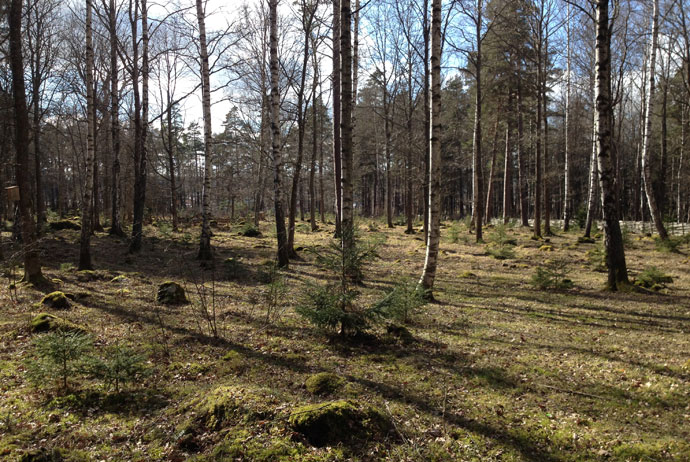 It's not huge, but the area between Valla Farm and the centre of Gamla Linköping is leafy and peaceful, with tall birch trees providing plenty of shade. There are picnic benches on the edge of the forest if you'd rather not sit down on the mossy grass.
See local art at Curmanska Magasinet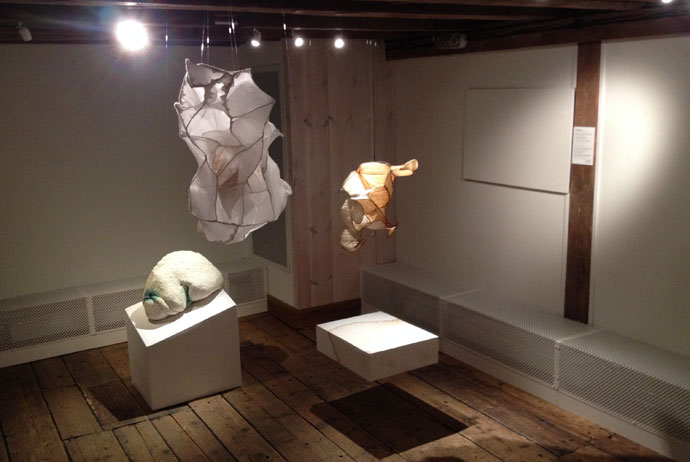 The ground floor of this former grain store is now given over to an exhibition about Linköping's history. More than 300 years of local history are covered through newspaper headlines and although they're all in Swedish, there are enough English translations of the major events (the great bank robbery of 1854, for example, and the Nazi riots of 1943), to make it worth a quick visit.
If you're not into history the most obvious reason for coming here is to look around upstairs, where you'll find pictures and sculptures by local artists. Bizarrely, when we visited, there were also fluffy yellow chicks keeping warm in a little coop.
Entry
The streets of Gamla Linköping are always open, so whatever the time of day or year you can wander around and soak up the historic atmosphere. The shops keep fairly regular hours throughout the year too, but the museums are less likely to open on a daily basis outside the main summer season (roughly Midsummer to late August).
The good news is that almost everything is free – only a couple of the attractions charge admission fees, and even then they're usually under 50 SEK.
Getting to Gamla Linköping
Getting to Linköping itself is nice and easy: the journey by fast train from Stockholm takes just 1hr 45min. The train station is right on the other side of town from the Gamla Linköping though, so you'll need to be prepared for a bit of a walk (it's a little over 2km away) or take the bus. The number 3 service leaves from outside the train station every 5–15 minutes and takes around 10 minutes to get to Gamla Linköping. You want the one that's heading for Ryd.
Map
Like what you've been reading? Get our best tips by email!