Gothenburg isn't spoilt for choice when it comes to hostels but there are a few nice budget places dotted around the city centre. Some of these have a mix of dorms and rooms – others only have private rooms. Although they're quite spread out, all of the options we've picked here are within walking distance of the city's main attractions.
This guide only really gives you a quick overview of the best hostels in Gothenburg. For more in-depth reviews and a whole bunch of other cheap places to stay, head over to our detailed Gothenburg travel guide. For now, this is our pick of the best hostels in Gothenburg.
Slottsskogens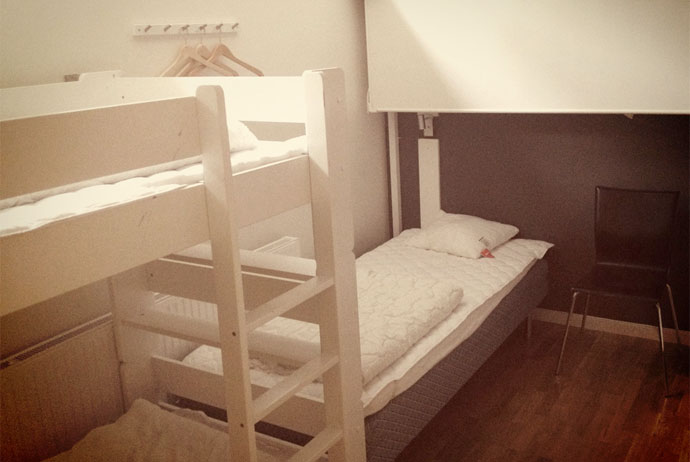 In a pretty neighbourhood near Gothenburg's best park, Slottsskogens is by far the best option for budget-conscious backpackers. It's clean, well run and sociable, with some nice communal areas for catching up on emails and meeting other travellers. Free film nights, a sauna, and some slick private rooms help to cement Slottsskogens reputation as a great Gothenburg hostel.
Read our full review of Slottsskogens
Check rates on Booking.com
Göteborg City Hostel
More like a mid-range hotel than a regular backpacker hangout, Göteborg City Hostel is about as luxurious as hostels get. Instead of dorms, guests here are put up in small but extremely comfortable private rooms with their own en-suite bathrooms. Prices are higher than at other hostels in town, as you might expect, but the location on one of the city's main shopping streets is excellent – as is the design and attention to detail.
Read our full review of Göteborg City Hostel
Check rates on Booking.com
Masthuggets Vandrarhem
It's a long way from being Gothenburg's prettiest building, but Masthuggets Vandrarhem has surprisingly cheap, bright and welcoming rooms in a quiet residential area towards the west of town. Happily, this hostel is just a five- or ten-minute walk from Andra Långgatan, home to some of Gothenburg's best budget bars and restaurants.
Read our full review of Masthuggets Vandrarhem
Check rates on Booking.com
Le Mat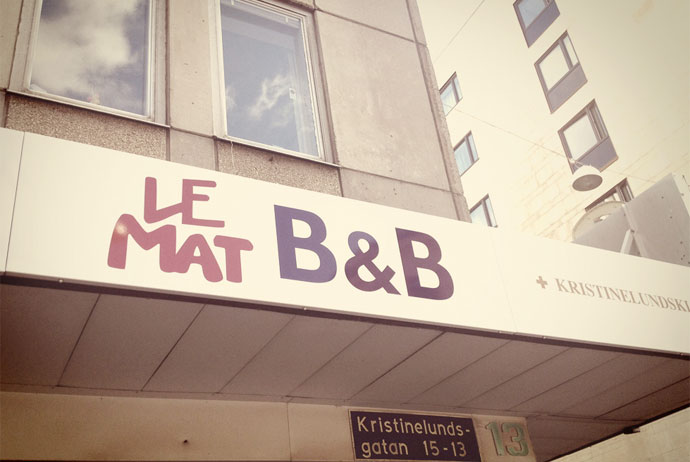 Just off Gothenburg's main boulevard, Avenyn, this excellent budget hotel has affordable, box-shaped rooms that share bathrooms along the corridor. The wifi is fast and organic breakfasts are included in the rate – they're served in a sunny room at one end of the hotel. Dozens of restaurants and bars are close by, and it's an easy walk from here to the Konstmuseum and the Liseberg theme park.
Read our full review of Le Mat
Check rates on Booking.com
Need more tips? Don't miss out! Download our nifty Gothenburg guide to your phone.