Let's be honest: Swedish people don't have a great reputation when it comes to making new friends and socialising. But if you're visiting Stockholm, you're in luck – there are lots of fun ways to meet strangers and have a bit of a laugh.
The best way to get out there and meet people is to embrace the Nordic habit of engaging in a well-defined activity together. So what are the options? Here are some activities worth trying!
1. Learn a new skill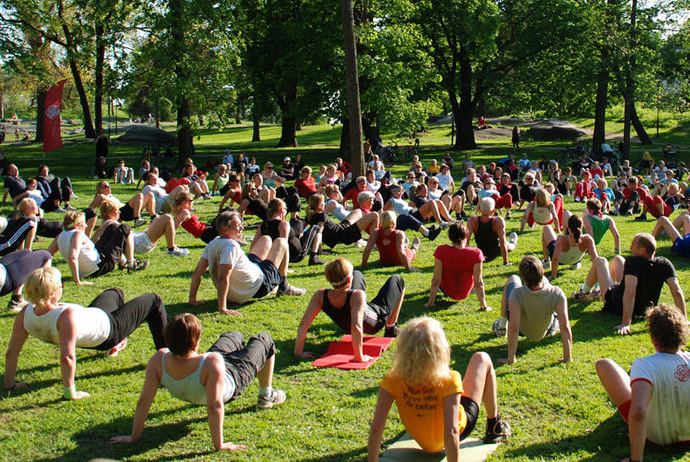 Adult-learning associations, known as studieförbund, are popular and well-known meeting spots for locals.
Folkuniversitetet, Medborgarskolan and ABF run one-off courses and workshops in all imaginable subjects. Calligraphy, pottery, cross-country skiing (for beginners), soap-making and Peruvian cooking are just a few of the wide range on offer catering for all interests and skill sets.
Although most workshops are conducted in Swedish, Swedes tend to have a pragmatic attitude to language and your instructor will surely, if shyly, accommodate English speakers.
For those on a longer stay, the most obvious choice is to take a Swedish language course. The same companies offer intensive two-week courses, where you are guaranteed social interaction with other travellers as well as new and established ex-pats. You can give yourself a head start with some of the tips for learning Swedish.
★ SUGGESTED DISCOUNT
Save with the Stockholm Pass
Get up to 50% off at Stockholm's top attractions, including the Vasa Museum, SkyView Stockholm and The Viking Museum, plus discounts on some of the city's best boat trips.
2. Get outdoors and keep fit the Swedish way
Sun-deprived Scandinavians take any opportunity to relocate their business outdoors. This include sports and gym work-outs, that form a substantial part of any Stockholmer's life. There are loads of outdoor gyms and workout areas dotted around the city.
From mid-June to late August, Friskis & Svettis runs open-air sessions in Rålambshovsparken, most days at 6pm, completely free of charge. Yoga, aerobics, dance, running and even canoeing are all available. No sign up is necessary – simply turn up and join in.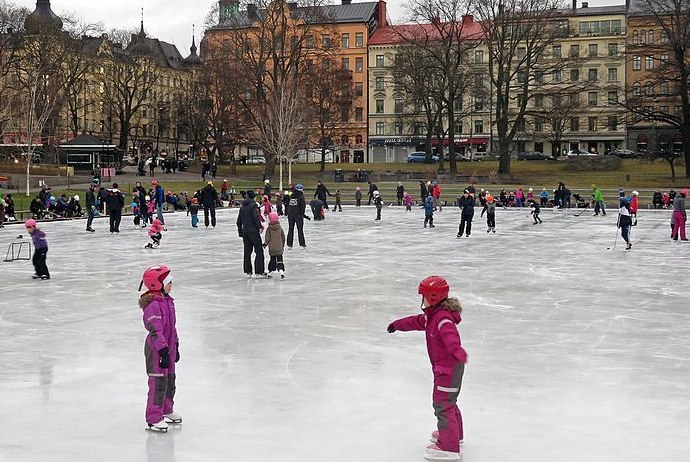 During the colder months, ice-skating is a must. If you have only one hour to spare, rent a pair of skates at Kungsträdgården's ice rink or one of the city's other great skating spots and join the other tourists on shaky legs.
Those with more time can buy their own second-hand gear from the one of the city's big second-hand shops, such as Stadsmissionen or Myrorna. The overall cost is about the same as renting, and you'll have more freedom to choose your rink. There are more suggested places to skate in this guide.
Beginners shouldn't expect any help from more skilled ice skaters. Swedes' idea of politeness is to respect others' privacy, meaning they will usually not intervene unless asked to. However, if you approach someone to ask for help, they are most likely to provide useful advice, patience and maybe even a supporting shoulder.
For more experienced ice skaters, Lake Trekanten in Liljeholmen and Hellasgården in Nacka offer free skating. It's really up to you whether you think it's safe or not, but an ice thickness of more than 20 centimetres is generally considered reliable. Be very careful and make sure you stay close to other people.
This guided ice-skating tour is a safe and sensible option if you'd like to try hitting the ice and would like to meet some people along the way.
3. Meet up with other tourists and expats
If you are looking for a more laid-back approach to hanging out, get in touch with an international meet-up organisation for a relaxed social outing where language barriers are rarely a problem.
Groups such as Girl Gone International and Green Drinks thrive in Stockholm, putting on frequent and popular events. New faces are greeted with a smile, and expats and travellers can meet up for relaxed drinks or coffee. The easiest way to get in touch with the organisers and keep up-to-date with events is to join their Facebook groups.
4. Bring a child!
Obviously this one takes a bit of forward planning, but children provide a bit of a shortcut into Swedish society, and are a great excuse for small talk. Stockholm is an excellent destination for families, and has all the necessary infrastructure for daily life with kids and for getting around with prams and strollers.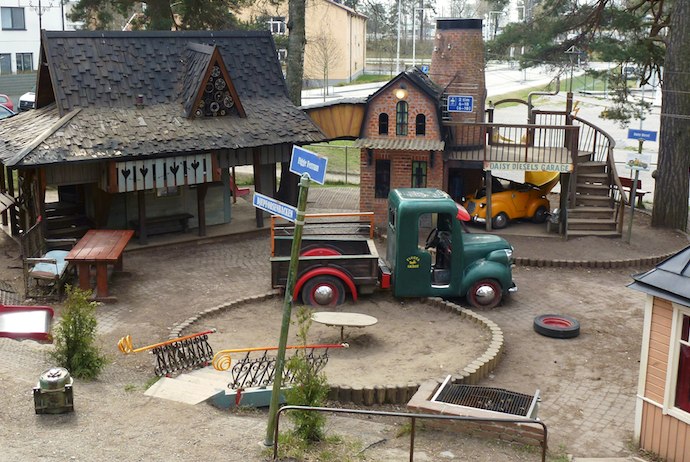 The best way to meet fellow parents is to take your little ones to a play park. Humlegårdens parklek and Observatorielundens parklek are both good, central options, while Anders Franzéns park in Hammarby sjöstad and Mulle Mecks park in Solna are a bit further afield, but worth a visit.
Approach parents to ask for recommendations for other child-friendly spots or activities, and take the opportunity to bond over the universal hardship of bringing up the next generation.
5. Head out on horseback
If you have the budget and the nerves, explore Stockholm's scenic surroundings on horseback. A beginners' tour on Icelandic horses is a popular pastime for the local population in all seasons. This guide has some tips on horse riding in the city.
You'll have to venture out of the city centre, but most riding centres are accessible on public transport. Ojans islandshästar in Bro will gladly pick you up from the nearest bus station if you arrange it in advance. A typical tour lasts two hours, and is followed by a fika (coffee and cake) and a relaxed chat about your adventure.
6. Check out local events
There are loads of fun events happening in Stockholm, even during the winter, so you're sure to find something that floats your boat. Check out our events calendar for unusual ideas. It's also worth checking out sites like Meetup.com, which list events and social gatherings that are usually open to just about everyone.
The tricky bit: keeping in touch!
If you'd like to stay in touch with someone you meet, send a polite invitation to connect on social media. Local etiquette recommends 'thanking' each other for having such a good time when you last met. When such phrases have been exchanged, you can safely suggest another activity.
You may also be invited for a fika at someone's house. Swedes often welcome new and old friends to their homes, where you can expect a guided tour of their place followed by coffee.
If you've got this far, you're doing pretty well. Although hard to approach initially, once the ice is broken Swedes generally good at staying friends. Next time you come to Stockholm, even a few years down the line, they will surely be there to welcome you back.
See also:
Ice skating in Stockholm
Outdoor gyms in Stockholm
Guided tours in Stockholm