Whether you're a lover of Danish fashion and design or just want to buy something to remind you of your trip to Copenhagen, the city's colourful flea markets are sure to keep you smiling.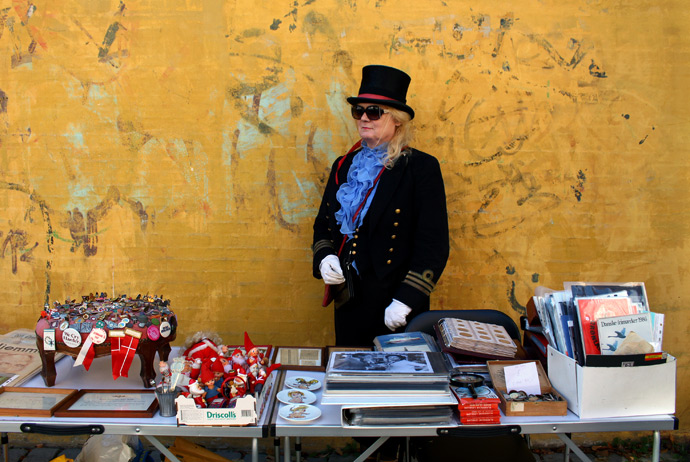 To help get you started, we pounded the pavements and picked out some of Copenhagen's best indoor and outdoor markets. We even included a few seasonal flea markets to make sure you have places to go bargain hunting whatever the time of year.
Just follow this guide and you'll soon be buying up old treasures and quirky antiques like one of the eagle-eyed locals.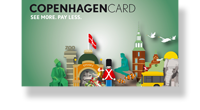 Is the Copenhagen Card worth buying?
Read this guide to see how much you could save during your trip!
Indoor flea markets in Copenhagen
Danes know better than anyone that winter can be long and challenging, but a bit of cold weather won't stop them from shopping. Even if you're visiting Copenhagen during the darkest depths of winter, you'll still find plenty of indoor flea markets offering a great variety of vintage and modern goods.
Svalernes Flea Market
If you like digging through stalls for antiques and old furniture but hate overcrowded places then Svalernes Loppemarked is a great option. It's a bit further from the city centre than other places in this guide, but we think it's definitely worth making the effort to reach.
The indoor bazaar is open from 10am–3pm on Saturdays all year round and is really easy to find – it's just a few minutes' walk from Nørrebro station at Nattergalevej 6. Locals flock to this place for the wide range of books but you can also find a great collection of old lamps, crockery and vintage knick-knacks.
Svalernes Flea Market is divided up into neat sections, making it easy for you to find what you need. And, if you ask us, the calm and local vibe makes this the perfect place to start the weekend.
Studenterhuset's Flea Market
If you prefer clothing over furniture and paintings, stroll down Købmagergade, the pedestrianised shopping street that starts at Nørreport, and make a stop at Studenterhuset (it's at number 52).
The "students' house" is actually a cafe but from 11am–4pm on the first Sunday of each month it's transformed into a colourful indoor bazaar. The smell of coffee and freshly baked croissants fills the air, while music pumps out from the speakers – this is a youthful, welcoming place with a lot of cool stuff on sale.
Since students run all of the stands, most of the people here are in their early twenties – but that doesn't mean that you won't find clothes for all ages. The place has two floors full of stalls with clothes, shoes and accessories (mostly for girls) so it might take you a while to browse all of them.
Most of the items are good quality and prices are surprisingly low, so you'll probably end up leaving with a bag full of goodies. Keep in mind that Studenterhuset's Flea Market gets packed quickly so you may want to be among the first to arrive.
Den Blå Hal
Den Blå Hal is an antiques market made famous by its great variety of classic furniture and Royal Copenhagen porcelain. The entrance fee is only 10 DKK and it's open from 10am–4pm every weekend.
The bad news is that this market is located outside the city center at Ved Amagerbanen 9. Getting there doesn't take too long, though – just take bus #14 from Nørreport station to Trianglen (7 mins) and then walk the final couple of minutes to the market.
Remisen Flea Market
For more second-hand shopping head straight towards Østerbro, just north of the city centre, where you'll find Remisen Flea Market.
Pay the entrance fee of around 20 DKK and you'll have access to more than 100 stands – but we warned, there's so much here that you'll probably have to dig deep to discover something you really love.
The market takes place at Blegdamsvej 132 almost every weekend, and sells all kinds of fun and quirky stuff, from clothes and accessories to electronics and silverware.
Outdoor flea markets in Copenhagen
Once the spring appears, outdoor flea markets pop up all over the city. So if you're visiting Copenhagen sometime between April and November, get your good shoes on and start searching for some serious bargains.
Nørrebrogade Flea Market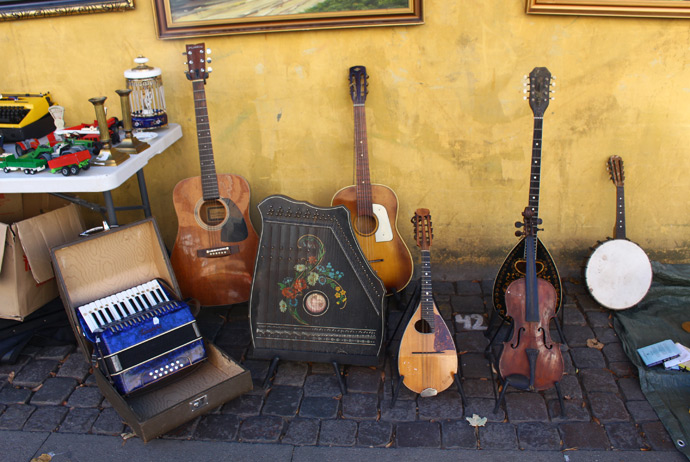 A walk around Nørrebro is a must when visiting Copenhagen, especially when the sun is shining (see this guide for tips on what to see and do).
On Saturday mornings from March–October a flea market sets up along a wall outside Assistens Cemetery. This is said to be the longest outdoor market in Copenhagen, and it's usually choc-full of unusual bric-a-brac.
Among other things, you'll find second-hand instruments, creaky furnishings and antique paintings. You may want to head to this market bright and early, considering that it's one of the city's most central streets and everyone who passes by seems to make a stop to rummage around the stalls.
Ravnsborggade Flea Market
If you visit Nørrebrogade's flea market and it puts you in the mood for a bit more bargain hunting, head towards Sankt Hans Gade and Ravnsborggade – two handsome streets in the same part of town.
There you'll find one of the most lovely flea markets in Copenhagen, surrounded by vintage shops and cosy cafes. Unfortunately, the Ravnsborggade Flea Market is not held every weekend but if you're lucky enough to be in the city on one of the 'special' dates (see the website for upcoming dates) you should definitely check it out.
Thorvaldsens Plads Antique Market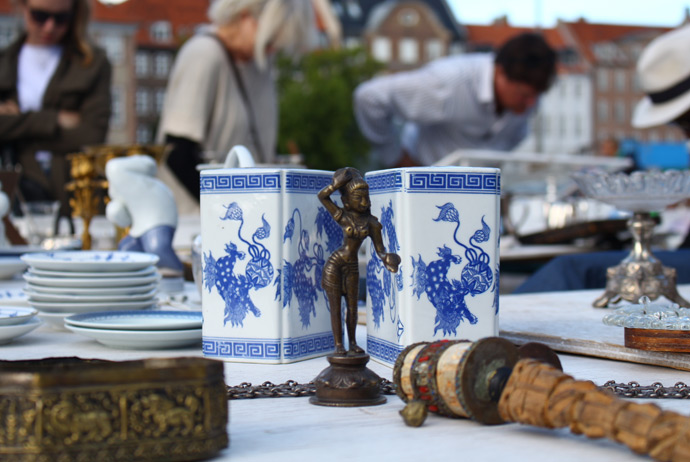 If you're a fan of old porcelain, Thorvaldsens Plads Antique Market is the perfect place for a stroll. Sellers set up here every Friday and Saturday from April to October, welcoming dozens of people of all ages who spend hours revelling in the old paintings and vintage knick-knacks.
With a great variety of retro and modern items, Thorvaldsens Antique Market is one of the locals' favourite markets for collectibles.
To find the market just walk along the Frederiksholm Kanal – it's right in front of Thorvaldsens Museum. Take your time browsing and make the most of the great views of the canal and Copenhagen's historic buildings.
Vera's Market
Vera's Market has its spring awakening on the first Sunday of April and it's a real Mecca for Copenhagen's fashionistas.
The market takes place on the first Sunday of the month from 11am–4pm. It sets up under Bispeengbuen Bridge, which connects Frederiksberg with Nørrebro. With more than 50 stands full of clothes and accessories for all tastes, Vera's attracts shoppers old and young from early on in the morning.
When you're done schmoozing and shopping, there's a lot to be said for just grabbing a hot coffee or a chocolate pancake and soaking up the happy vibe.
What about Christmas markets?
Copenhagen's market scene really hits its stride during November and December when Christmas markets start appearing all over town, complete with twinkling lights and colourful decorations.
Kongens Nytorv Christmas market
In the heart of the city centre you'll find Kongens Nytorv Christmas market, which takes place from mid-November onwards. The myriad fairy lights and the smell of the Christmas apple punch coming from the decorated stalls will instantly get you into the Christmas spirit. Take a stroll around the stalls and enjoy the festive atmosphere.
Nyhavn Christmas market
For more Christmas goodies and hot drinks, walk towards the water at Nyhavn. Every November the historical old harbour is transformed into a magical outdoor bazaar full of Scandinavian souvenirs and Christmassy flavours, leaving you free to warm yourself up with a hot chocolate and pick up some gifts for your loved ones.
Other Christmas markets in Copenhagen
The smell of hot glühwein draws shoppers to the Hans Christian Andersen Christmas market at Axel Torv, just 100 meters from Copenhagen's central station. A nice alternative is to visit the Christmas market in Freetown Christiania, where you'll discover dozens of stands selling handicrafts, jewellery and clothes.