Wander around Stockholm for long enough and you're sure to work up a healthy appetite. We took our rumbling bellies in search of cheap, tasty buffets and found some great options that mix yummy food with low prices and friendly service. Some of them even sweeten the deal with beautiful views of the city. Whether you're in it for an epic, all-you-can-eat challenge or simply can't decide what type of food to eat, these places are all worth a look.
Hermans
Veggie heaven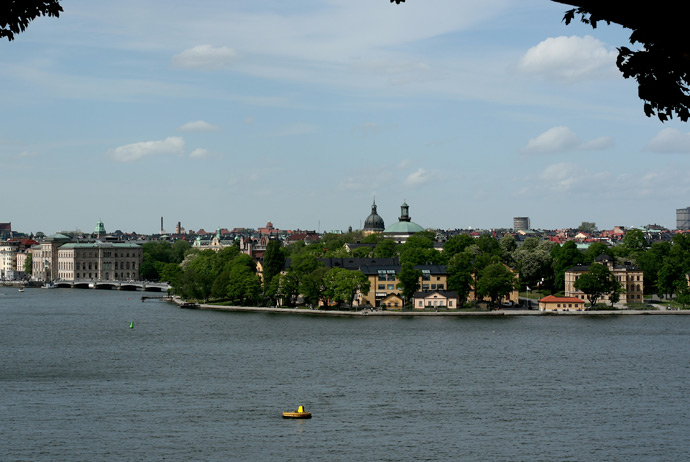 Views, glorious views! This long-running vegetarian restaurant has a prime location in Södermalm, allowing you to admire the Old Town and the waterfront from its serene garden. Apart from those panoramas the big attraction here is the colourful buffet, which is loaded with enough bean-based dishes get your pulses racing. During the summer they grill vegan sausages, inviting the city's herbivores to get in on the BBQ action. They even do vegan meatballs.
You can wash your food down with one of the restaurant's home-brewed organic ales. Go at lunchtime on weekdays (11am–3pm) and 125 SEK will buy you free access to the whole buffet; a more expensive buffet is offered during the evenings and at weekends.
Hermans
Fjällgatan 23B
Södermalm
hermans.se
Daily 11am–9pm
★ SUGGESTED DISCOUNT
Save with the Stockholm Pass
Get up to 50% off at Stockholm's top attractions, including the Vasa Museum, SkyView Stockholm and The Viking Museum, plus discounts on some of the city's best boat trips.
Delibruket Flatbread
Pizza time
Out by the water tower in Sundbyberg, Delibruket Flatbread sits atop a little plateau, which means that if the weather's good enough you can enjoy the freshly baked sourdough pizzas outside, admiring the pretty views as you chow down.
The focus here is on organic and locally produced food. During the main lunch buffet (Mon–Thurs, 11am–2pm) there are three different types of scrummy pizzas to choose from, along with salads, soup, and coffee. Not bad at all for less than 100 SEK per person.
A slightly more expensive buffet is served on Friday lunchtimes, featuring home-baked treats. Go on the weekend (noon–3pm) for a more advanced brunch buffet (189 SEK), which includes fruit, smoothies and more of those delicious pizzas.
Delibruket Flatbread
Bergsgatan 1
Sundbyberg
flatbread.se
Buffets: Mon–Fri 11am–2pm, Sat & Sun noon–3pm
Pong
A quick trip to Asia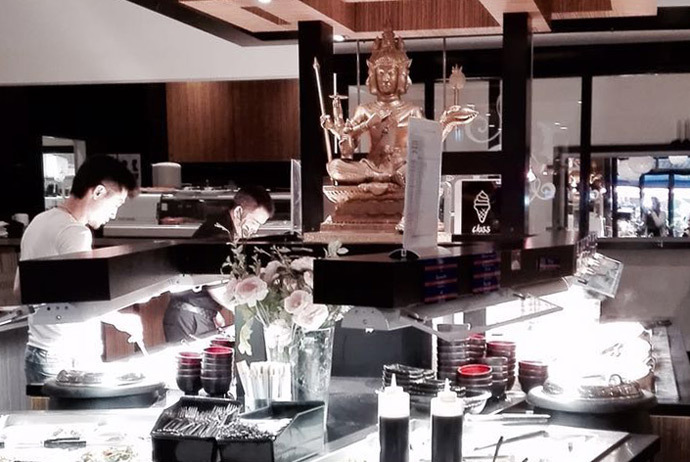 If you ever get hungry on Drottninggatan, one of Stockholm's busiest shopping streets, just bounce your way over to Pong. This Asian-themed buffet restaurant does a good job of the classic all-you-can-eat concept, serving up a mixture of Chinese, Japanese, and Southeast Asian dishes. Expect noodles, salads and sushi, plus – if you go at night – a healthy injection of cocktails and karaoke. If saving money is the main concern, go at lunchtime on weekdays (10.30am–2.30pm), when you can get unlimited access to the buffet for just 110 SEK.
Pong
Drottninggatan 71c
Norrmalm
pongbuffe.se
Mon–Tues 10.30am–10pm, Wed–Fri 10.30am–11pm, Sat & Sun noon–10/11pm
Grill
Nine rooms, one buffet
Entering this plush place, the first thing you may ask yourself is: "How many different restaurants have I just walked into?" Let us explain. Ten years ago, this used to be a furniture store. When the current owner took over he decided to make it into a restaurant with nine different dining rooms, each with its own unique theme.
There's a circus-themed room, a 'hunting cabin', a meat store, a French casino, and a dining room inspired by the Swedish painter Carl Larsson. And because having nine dining rooms isn't enough, the furniture is changed every now and then – just so repeat customers can feel like they're visiting for the first time.
Our advice is to go at lunchtime on a weekday, possibly on a day when you've skipped breakfast completely. Grill's all-you-can-eat lunch buffet features three different main courses, plus a large selection of salads, sides and home-baked bread. There's coffee and tea, too.
Grill
Drottninggatan 89
Norrmalm
grill.se
Lunch buffet: Mon–Thurs 11am–1.30pm, Fri 11am–2pm (closed mid-Jun–mid-Aug)
Chutney
Laid-back lunches
On a leafy street called Katarina Bangata in Södermalm, Chutney is a homey, all-veggie restaurant with a nice relaxed vibe. It's not as well known as Hermans (see above) but if you're in the market for meat-free, international food on a budget, it's still definitely worth a visit. During the summer, you shouldn't miss the chance to sit outside and enjoy the sun while you eat, but if it's colder you'll be seated inside, surrounded by eye-catching photos. Vegan options are available and the buffet, which includes salads, couscous and pasta dishes, costs less than 100 SEK before 5pm.
Chutney
Katarina Bangata 19
Södermalm
chutney.se
Mon–Fri 11am–10pm, Sat noon–10pm, Sun noon–9pm
Holiday
Cheap Chinese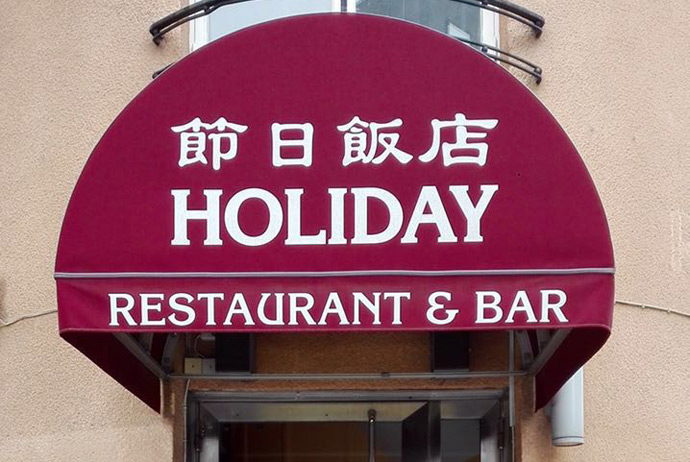 Chopstick pro on a very tight budget? Then head to Holiday, a short walk east of the main train station. At 99 SEK per head, the all-you-can-eat lunch buffet here (on weekdays, at least) is one of the cheapest in town. The vibe is a little sober and the food is hardly going to make the Michelin guide, but it is hot, cheap and filling. There's a good variety of Chinese, Thai and Japanese dishes to choose from, along with salads and desserts.
Holiday
Mäster Samuelsgatan 60
Norrmalm
restaurangholiday.com
Mon–Fri 11am–4pm & 5pm–9.30/10.30pm, Sat & Sun noon–9.30/10.30pm
Map of buffet restaurants in Stockholm
See also: 
– Cheap eats in Stockholm
– K25 Stockholm
– Stockholm prices: what to expect
Like what you've been reading? Get our best tips by email!