Just because you're in Stockholm, that doesn't mean you need to let your workouts fall by the wayside. We're here to make sure you don't feel guilty about every yummy meal or snack Stockholm has to offer – or spending loads of cash at local gyms.
We went on the hunt for affordable (or totally free) places where you can work out in Stockholm, and came back panting with this list of outdoor training areas, indoor gyms and wild swimming spots. Ready? Let's start training.
★ SUGGESTED DISCOUNT
Save with the Stockholm Pass
Get up to 50% off at Stockholm's top attractions, including the Vasa Museum, SkyView Stockholm and The Viking Museum, plus discounts on some of the city's best boat trips.
Cheap gyms in Stockholm
Signing up for a gym membership isn't really practical if you're on a short visit to Stockholm, and staying at a swanky hotel with a gym can cost a small fortune. So instead of breaking the bank for the sake of a workout, try one of these cheap gyms – they don't require you to sign up and they all offer affordable day passes.
Friskis & Svettis
Mäster Samuelsgatan 20, Norrmalm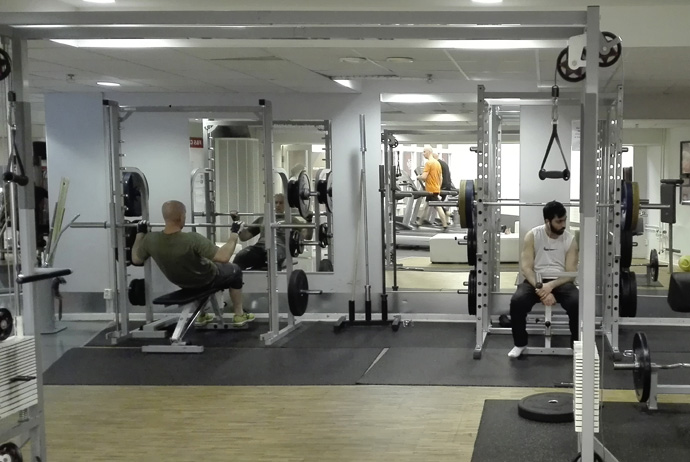 Close to the main train station in Norrmalm, Friskis & Svettis is a great place to get your pulse up. It offers bikes, treadmills, free weights and plenty of space for stretching out. With a day pass you get access to a whole bunch of top-notch exercise equipment, along with all types of classes, including yoga and aerobics sessions. When you're done with the hard work you can simmer in the gym's saunas. Instructors sweeten the deal by offering free tips and tuition on certain days.
95 SEK per day
sthlm.friskissvettis.se




Pro Gym
Högbergsgatan 48c, Södermalm
This long-running gym in Södermalm is relatively central and could be your answer if you're seeking a quieter environment to get buff in with less crowded workout spaces. It provides gym bunnies with cardio gear and weights, plus a punch bag and a 'protein bar' for after-gym snacks.
90 SEK per day
progym.se
Allstars Training Center
Hagagatan 31, Vasastan
This Norrmalm gym is perfect for those who want unleash their inner Muhammad Ali. It's a full-on fighter-training centre with a boxing area, a gym and saunas for post-workout relaxation. With the guidance of coaches you can practice MMA, boxing, wrestling and muay Thai. Women visiting for the first time get free admission (and so do kids).
100 SEK per day
allstarsgym.se
Training outdoors in Stockholm
If you get lucky and find that the sun is shining in Stockholm, why not try one of the city's outdoor gyms? There are lots of them scattered all over Stockholm, and they're totally free to use. Here are three worth trying.
Solviks utegym
Ålstens Skogsväg, Bromma
At the top of our recommendations list is Solviks utegym, a lovely outdoor training area by a captivating bathing spot called Solviksbadet. Neat wooden machines designed for bench pressing and sit-ups blend perfectly with the forest environment. For the ultimate warm up, you can jog to the gym on the well-marked trail that surrounds it. If the weather's right you can also cool off after your workout with a dip in the water.
Gärdets utegym
Sandhamnsgatan 64, Gärdet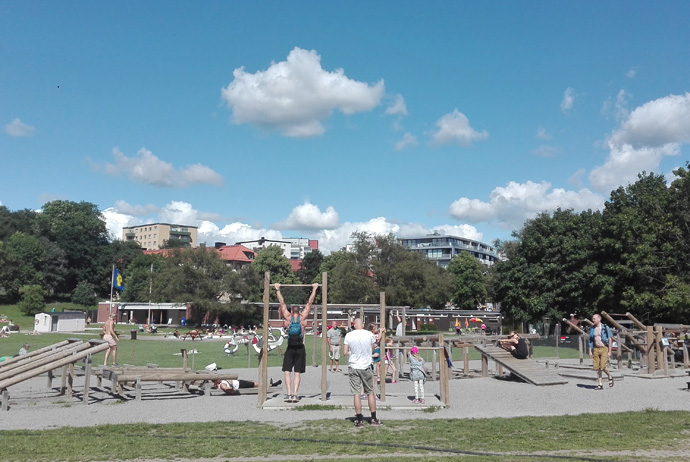 Another good outdoor gym in Stockholm is Gärdets utegym, which is a short bus or subway ride northeast of the city centre. You'll find benches for stretching, logs to hop on, and a bunch of things to lift. It can be tricky to know where to start, but it doesn't matter too much – the 12 different stations are designed to give you a full-body workout.
Uteträffen
Tessinparken, Ladugårdsgärdet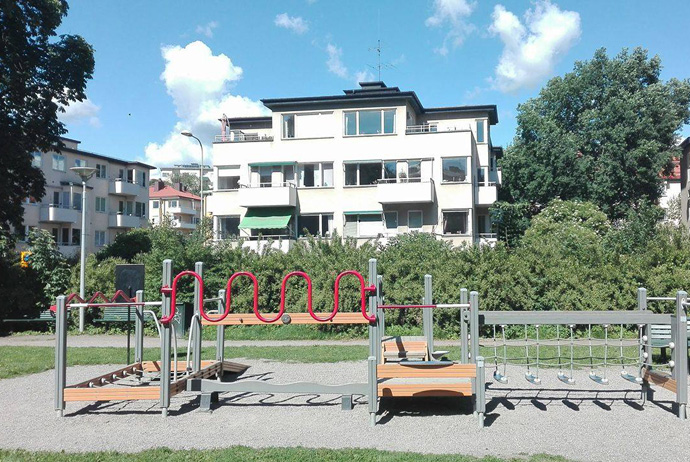 This is an outdoor fitness area built specifically for seniors who want to keep their bodies moving. Easily reached by public transport and set among parkland, it offers tools for simple strength and balance exercises.
Other cheap ways to work out in Stockholm
Hitting the gym isn't everyone's cup of tea. Here are some other ways to keep yourself shipshape in Stockholm.
Attend a free workout session
During the summer, the nationwide gym chain Friskis & Svettis offers free workout sessions in a few of Stockholm's parks. Just show up and before you know it you'll be getting into the swing of things, whether it's a yoga session or an aerobics class. All you need to do is check their website for exact timings (it's all in Swedish, so ask a local for help or turn to trusty Google Translate).
Train like a soldier
Wanna train like a soldier for a day? This fitness club uses military-style training regimes to put participants through their paces, both physically and mentally. Expect strength and endurance exercises, and very possibly a roll around in the mud. The first training session is free.
Go swimming
In summertime Stockholm has an almost unlimited number of swimming spots to explore. We've picked some of the best ones in our guide to swimming in Stockholm. In winter you can try out Eriksdalsbadet, a popular indoor pool at the southern end of Södermalm that costs around 90 SEK for adults.
Need more ideas? Here are 100 free things to do in Stockholm.
Like what you've been reading? Get our best tips by email!