Sometimes you just want a bit of entertainment with your meal. That's where themed restaurants come in, and Stockholm has its fair share of quirky, themed venues carefully curated to transport you through time, space and, erm, music. Here are seven ways to enliven your dinner in Stockholm!
Aifur
Västerlånggatan 68b
Off a narrow street in Gamla Stan, Aifur is a magnificent restaurant with a Viking twist. Named after the legendary Viking ship Aifur, this cavernous Viking-themed restaurant welcomes diners with long log tables and occasional live music. Their menu is a delicious cornucopia of dishes from the years 700-1100, from the carnivorous Rurik's Feast to the L'Anse aux Meadows mead- and cream-boiled mussels.
In true Viking style, a plethora of brews and meads keeps the conversation lively and lubricated. The best bit will probably be your entrance, when the hostess blows a huge horn and announces your arrival. This restaurant is a must for any history buff or visitors looking for an interesting night out! Team it up with this Viking tour for bonus history geek points!
Mon–Thurs 5pm–11pm, Fri–Sat 5pm–1am,
aifur.se
MamaWolf
Timmermansgatan 15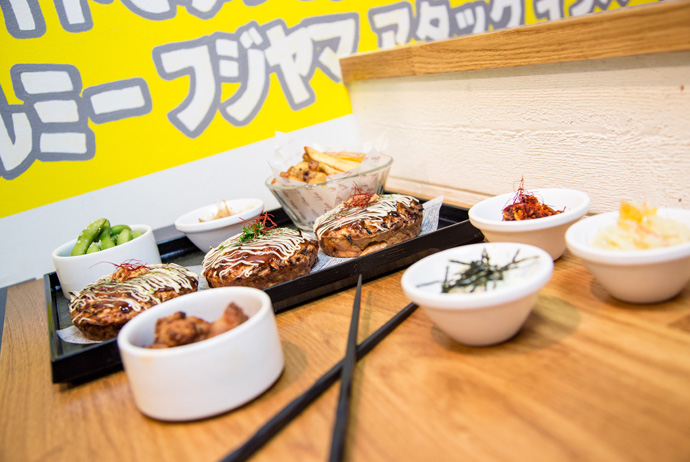 This curious Japanese eatery in Södermalm centers around a particular Japanese dish: okonomiyaki (often referred to as 'Japanese pizza'). A hotchpotch of ingredients on a savoury pancake, the okonomiyaki at MamaWolf is of the build-your-own variety, allowing you to combine yummy okonomiyaki dough with your choice of meat, seafood, or vegetables.
Each pancake is unique, flavourful, and served with a succulent sauce and a traditional side dish like salted edamame or pork belly. The restaurant's bright yellow colors and small raised tables lend it the atmosphere of a casual Japanese snack stop. This place is inspired by famous Japanese punk rock band GuitarWolf, and it pays homage by playing lots of punk rock – and splashing images of the band all over its walls.
Mon–Thurs 11.30am–8pm, Fri 11.30am–9pm, Sat noon–5pm
mamawolf.nu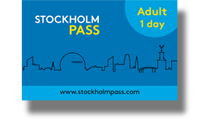 Is the Stockholm Pass worth buying?
Read this guide to see how much you could save during your trip!
Mamma Mia the Party at Nikos Taverna
Lilla Allmänna Gränd 2
What would Stockholm be without a bit of Abba? Greek restaurant Nikos Taverna honors Sweden's favourite band by hosting a live stage musical set in…err… Greece. Based on the 1999 musical Mamma Mia, the Greek taverna transforms into the island of Skopelos every night from Thurs–Sun.
Diners get to enjoy classic Mediterranean food and drink against a whirlwind of singing and dancing waiters who play out the entire musical. The whole event takes about four hours, reservations are required, and everything is in Swedish – but for lovers of Abba, it's definitely worth trying. Abba The Museum is also practically around the corner.
Thurs–Sun, check website for times
mammamiatheparty.com
Koh Phangan
Nybrogatan 8 & Skanegatan 57
Opened in 1994, Koh Phangan is an immensely popular Thai restaurant with two locations in Stockholm. Using brightly coloured fairy lights and bamboo furniture, the restaurants do their best to transport diners from chilly Stockholm to the balmy beaches of Thailand.
All the chefs are from Thailand, which means you can expect authentic flavours (albeit watered down for Western palates) and new dishes that go beyond the classic green and red curries.
Grab a mainstay like Tom Ka Gai soup or Pad Thai, or jump right in with garlic-fried beef fillet, curry-marinated grilled chicken, or sour tofu and shredded veggies. Whether you're here to test your Scoville limits or to knock back some Southeast Asian beer, Koh Phangan's got you covered. Queues are possible on weekends!
Nybrogatan: Mon–Fri 11am–1am, Sat & Sun noon–1am
Skånegatan: Mon–Fri 4pm–midnight, Sat noon–1am, Sun noon–midnight
kohphangan.se
Sjätte Tunnan
Stora Nygatan 41–43
If Aifur (see above) is Stockholm's Viking Age-themed restaurant, Sjätte Tunnan is its medieval counterpart, whisking diners off a few centuries later to around 1435. Enjoy hearty meats and solid beverages – there's an impressive drinks menu here, loaded with meads, lagers, bocks, Belgians, sours and more.
The menu is inspired by actual cookbooks from the 14th and 15th centuries, from chicken liver paté with red onion marmalade to wild boar steak and deer sausage. The cosy interior keeps to the theme with candles, white-washed vaulted ceiling arches, wooden tables and calligraphic ornamentation.


Svartklubben
Södermannagatan 27
Inviting diners to eat completely in darkness, the "Dark Club" is Stockholm's answer to London's Dans le Noir. Dark restaurants like this exist in lots of places around the world, but this is the only one in all of Sweden.
Diners need to put their full trust in the partially-sighted waiters and innovative chefs. The menu rotates every three months, offering carefully crafted meals designed to tickle the palate. Because, after all, your sense of taste is the real star of the show here.
Melt Bar
Malmskillnadsgatan 45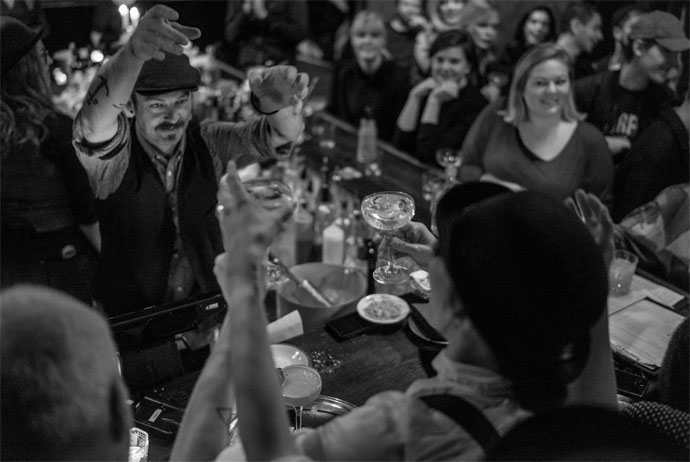 More of a speakeasy than a full restaurant, Melt Bar has nevertheless earned its place on our list of Stockholm's best themed eateries. Aficionados of the 1920's will feel right at home here, thanks to nostalgic punch bowls like the Bootlegger, plus Prohibition-era cocktails and a delightful array of afterwork hors d'oeuvres – oysters and tuna tartare, anyone?
The food and drinks at this Norrmalm hangout all come with a twist of entertainment – there are nightly pop-up cabaret acts, along with burlesque dancers, acrobats, jugglers and more. Expect lavish red drapes, gramophones, glamorous performers and costumed bartenders who make you feel like you might have stepped back a good 90-odd years in time. Oh, did we forget to mention the Burlesque Bingo? With rules like "Be Loud!" — this is guaranteed to be a wild night out on the town.
Weds–Thurs 5pm–11pm, Fri–Sat 5pm–1am
meltbar.se
See also:
Cheap eats in Stockholm
100 cheap and free things to do in Stockholm
Sweden travel guide
Map of themed restaurants in Stockholm
Like what you've been reading? Get our best tips by email!