Liquorice is insanely popular in Sweden, but it might not be the sort of liquorice you're used to back home. Almost all of the black, sticky candy that you find in Sweden has a distinctly… salty kind of flavour. You'll either love or you'll hate it.
You'll find salt liquorice (salmiak) pretty much wherever you in Sweden and other parts of Scandinavia, and it can turn up in the most unexpected places, from ice cream and baked goods to chewing gum, snus and toothpaste (yes, really).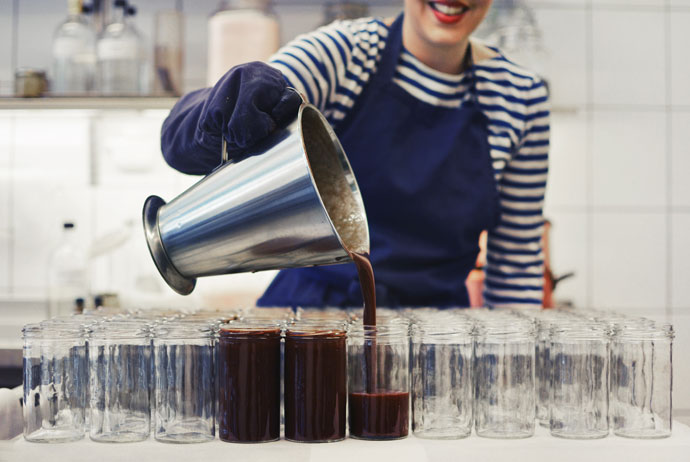 In downtown Stockholm, there are loads of places selling liquorice – you'll find it sold at any newsagent, 7-Eleven or supermarket. If you want to delve deeper into world-class gourmet salt liquorice and more unusual flavours, the following places are well worth a look.
You may also want to time your visit to coincide with the world's largest liquorice festival, which takes place in Stockholm every April. Just don't forget your toothbrush!
Lakritsroten
Various locations, including Sveavägen 107
This family-owned chain of candy stores specialises in liquorice, selling loads of different types of the black stuff in fancy packaging. Whatever your preference – salty or sweet, flavoured or plain – Lakritsroten has you covered.
There are five outlets in Stockholm (including a very handy one at the Central Station) but the branch at Sveavägen 107 is probably the most fun; it's been transformed into a kind of 'liquorice experience shop', where you can learn all about the different flavours and even stock up on unusual liquorice-themed cookbooks in Swedish.
★ SUGGESTED DISCOUNT
Save with the Stockholm Pass
Get up to 50% off at Stockholm's top attractions, including the Vasa Museum, SkyView Stockholm and The Viking Museum, plus discounts on some of the city's best boat trips.
Pärlans Konfektyr
Nytorgsgatan 38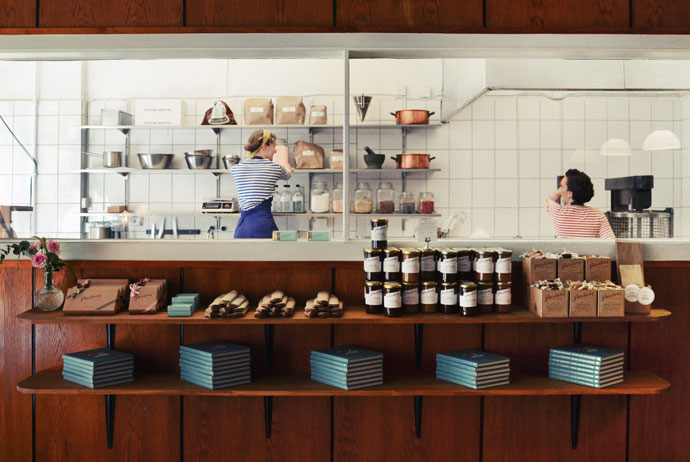 Well known for its succulent and gooey caramels, Pärlan also sells a special liquorice caramel syrup that happens to be a bestseller. With the elegance and flair of a 1940s old-fashioned caramel shop, Parlan's salty-sweet confections make terrific gifts.
Hållplatsens Lakritshandel
Folkungagatan 112
Hållplatsens stocks all of the main Swedish liquorice brands, alongside more unusual imported goodies. With offerings from places as diverse as Finland and New Zealand, you can take your pick from hundreds of different types of liquorice, including gluten-, lactose- and gluten-free sweeties, plus some salty liquorice syrup (apparently, if you're brave enough, you can use it in marinades).
Choklad & Lakrits
Fridhemsgatan 53
It's all in the name: Choklad & Lakrits promises quality chocolate and liquorice from around the world. Based in Kungsholmen, the shop was founded by Truja Räsänen, Stockholm's resident liquorice expert and founder of Sweden's Lakrits Festival as well as Finland's first liquorice festival. This is a great place to stop by for chewy liquorice treats, from everyday snacks to expensive designer liquorice.
Lakrids by 
Johan Bülow
Stureplan 4 and Arlanda Airport
Making candy a premium product, Lakrids by Johan Bülow sells high-end chocolate-covered liquorice that blends seamlessly with flavours from Swedish nature. Think chilli-cranberry liquorice, or tart wild berries mixed with chocolate liquorice. You can find their gourmet goodies in two locations: on fancy Stureplan in downtown Stockholm and at Arlanda Airport's Terminal 5 – handy if you need a gift for someone special back home. They even do liquorice-themed advent calendars for the countdown to Christmas.
Bonus option: the Liquorice Festival
Ericsson Globe Arena
The annual Liquorice Festival (Lakritsfestivalen) acts like a magnet for liquorice enthusiasts from across the world. In 2017, the festival attracted a whopping 11,000+ fans all looking for a taste of the root. Attend the fair yourself and you can pick up samples of all sorts of creative concoctions, including liquorice beers, liquorice chocolate, and a three-course menu of dishes based on – you guessed it – liquorice. Guests can even partake in a liquorice massage at the spa. The festival takes place once a year in April.
Map of Stockholm's liquorice hotspots