It isn't the easiest place to reach using public transport but if you fancy an unusual and rewarding day trip from Gothenburg, Pilane Sculpture Park is a good bet. With new exhibits every summer, this huge, open-air gallery sits in a beautiful part of the country, offering amazing views of Sweden's west coast.
Make a visit here and you'll get the chance to wander among grazing sheep and some impressive modern sculptures by international artists, soaking up some lovely Swedish nature as you go.
There's some serious history on offer here, too – this part of Sweden has been inhabited for thousands of years, and your admission fee includes access to some ancient burial grounds, parts of which precede the birth of Christ by around 500 years.
Where is the sculpture park?
Pilane is on the island of Tjörn, around an hour's drive north of central Gothenburg. There's a road bridge over to the island from the mainland, making it a fairly easy drive – your best bet is to hire a car from central Gothenburg, heading north along the E6.
The roads are good, only narrowing a little on the final approach to the sculpture park, and there's free parking right outside the park.
It is possible to get to Pilane using public transport, but you should be prepared for a bit of an early start. We've added full details of the route you'd need to take here.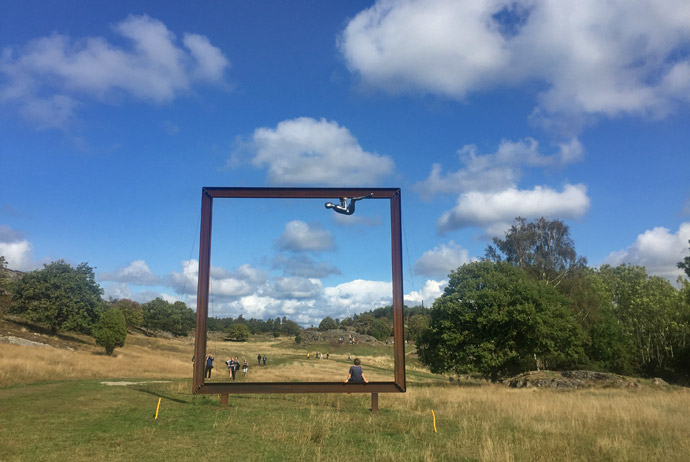 When is it open?
The park is open every day from May to September. From May through to August it's open from 9am–7pm, and during September the opening hours are 10am–5pm.
What to expect
Once you've bought an entrance ticket (120 SEK for adults at the time of writing) you're free to explore the park at your own pace.
There's a bit of info about the burial grounds in English, but the sculptures themselves aren't labelled at all, so it make sense to ask staff at the kiosk for one of the free info sheets before you get going. These feature pictures of each sculpture and let you know which artists created them.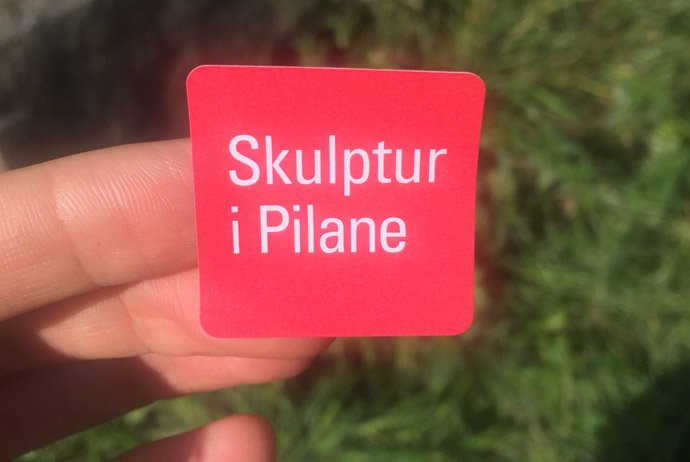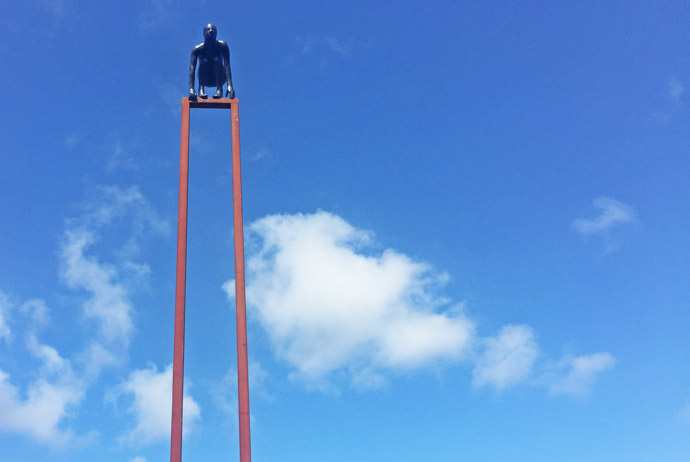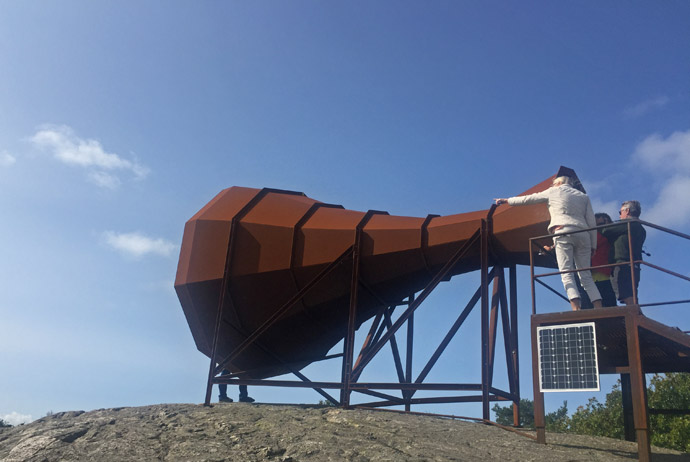 Signposts guide you around the park in a big loop, but there are parts where you can scramble over rocks and muddy banks to enjoy unspoilt views of the art and the much smaller islands just offshore. New pathways and wooden decks have been installed in recent years but you will still need a reasonable level of fitness to get up to the highest viewpoint (follow the signs for 'Utsikten').
There are around a dozen sculptures dotting the park, with works by a mixture of Nordic and international artists. How long you spend here really depends on your level of interest in the art (and the amount of rain) but we reckon you should allow at least an hour to see the sculptures properly. There's a small cafe by the entrance selling drinks and ice creams – bring snacks if you think you might need something more substantial to keep you going.
What else is there to do nearby?
If you've made it as far as Pilane then it's definitely worth tacking on a trip to the Nordic Watercolour Museum in Skärhamn, around 20 minutes south by car (when you get near, follow the signs for Nordiska Akvarellmuseet).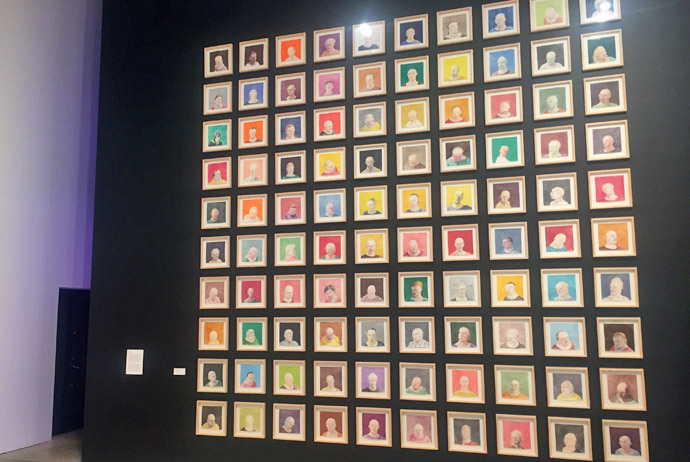 This waterfront gallery has airy, modern halls that showcase works by some of the best Nordic artists, including Swedish star Lars Lerin, who now creates most of his moody images using watercolours. Depending on what's on, you might also see some digital art mixed in among the exhibits too. Admission is around 100 SEK for adults.
While you're here, try your hand at watercolour painting in the upstairs studio (it's included with the admission fee). There's also a small museum shop selling books and paints, but the star of the show is the museum's excellent restaurant, Vatten, which does a good line in local beers and yummy fish dishes. It's right beside the water and there's a nice terrace for summer lunches.
Is there somewhere to stay overnight?
Besides a few nice Airbnb rentals, there aren't any places to stay near the sculpture park itself. However, there are some nice coastal options in other parts of Tjörn that are easy to reach with your own wheels. You could try Villa Portsud, just across from the Nordic Watercolour Museum, which has a waterfront restaurant and sea-view rooms for around 1500 SEK.
A swankier, more expensive choice is Salt & Sill, further south at Klädesholmen – this place is a real treat, with rooms right on the water's edge and the option to try activities like kayaking and fishing.
The only real budget accommodation nearby is back on the mainland at Stenungsunds Vandrarhem in Tollenäs. This hostel's twin rooms (with bunks) cost around 550 SEK a night.

Reaching the sculpture park with public transport
Getting from Gothenburg to Pilane using public transport can be a bit of a hassle, but it should be possible every day of the week except Sunday. You'll need to start at Nils Ericson Terminalen in the middle of town – the Tjörn Express bus leaves here at around 8am in the morning. After around 45 minutes it reaches Myggenäs Korsväg on Tjörn – change here for a final 30-minute journey aboard bus #357 to Basteröd. From Basteröd it's around 1km south on foot to the park. Heading back to Gothenburg, bus #357 leaves Basteröd at around 3.45pm. There's info on paying for your journey in this guide.
See also: Day trips from Gothenburg
Map showing the location of Pilane Sculpture Park
Like what you've been reading? Get our best tips by email!