Swedes might not be the loudest laughers, but they're really into their stand-up comedy. As you might expect, the capital city has a handful of stand-up clubs where tourists, expats and locals can gather to enjoy some drinks and wet themselves laughing.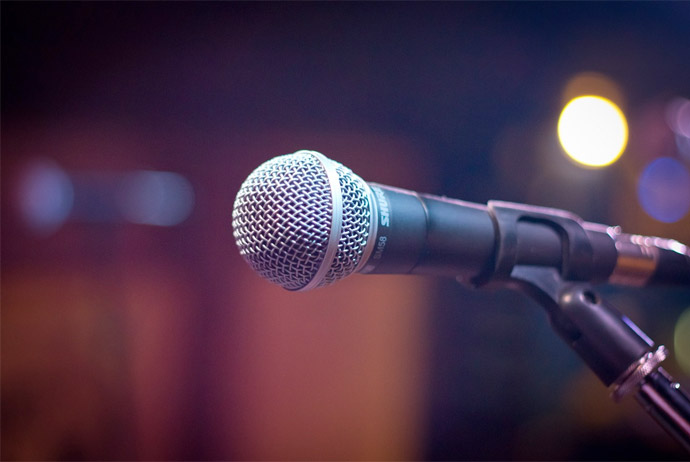 It can still be difficult to find comedy clubs that offer shows in English, but there are some – you just have to know where (and when) to look. The English comedy nights listed here are all fun and affordable, but they do tend to fill up quickly. Go early.
If you really want to secure a spot near the front, we'd recommend turning up an hour or two before the show starts; you can always order a couple of drinks or some food while you wait.
The atmosphere in these places tends to be really relaxed and jovial so if you're travelling by yourself, a comedy night might be the perfect place to let off some steam and make some new friends.
Big Ben Stand Up
Big Ben is a traditional English-style pub with a huge variety of beers and vintage whiskeys. Stand-up comedy shows kick off at 8pm three nights a week, on Tuesdays, Thursdays and Sundays. Entry is free but you'll have to leave your coat at the door, which costs 50 SEK.
Thursdays and Sundays are 'International Nights', where both English speaking and Swedish-speaking comics perform, usually with the English-speaking performers squeezed into the first half of the set. This place is like a real magnet for expats, so expect to hear a lot of English chatter in the audience.
Big Ben Pub
Folkungagatan 97, Södermalm
bigben.nu
★ SUGGESTED DISCOUNT
Save with the Stockholm Pass
Get up to 50% off at Stockholm's top attractions, including the Vasa Museum, SkyView Stockholm and The Viking Museum, plus discounts on some of the city's best boat trips.
Maffia Comedy Club
The Maffia Comedy Club is tucked away at Scandic Malmen, a slick hotel in the heart of Södermalm. This sit-down comedy joint welcomes a mix of English- and Swedish-speaking comics but we'd definitely recommend checking the website beforehand, so you can be sure you'll understand what's going on.
The club is open on Friday and Saturdays and tickets for the comedy nights can be bought online ahead of time for around 170 SEK. Shows last around two hours and when you're done watching the funnies you can head to the hotel's bar for cocktails.
Scandic Hotell Malmen
Götgatan 49-51, Södermalm
maffiacomedy.se
Improv Comedy Live
If you're a fan of shows like Saturday Night Live or Whose Line Is It Anyway?, then this is the comedy night for you. The International Theater Stockholm, sometimes shortened as IT'S, is an improv ensemble that performs solely in English – and their shows are perfect for audiences who like getting involved and contributing their own ideas.
Each show is unique and improvised so expect a lot of laughs and randomness on the stage. Located in the basement of Café String in trendy SoFo (of course), the club offers improv comedy nights on selected dates throughout the year (check the website for exact dates). Tickets are 80 SEK and can be bought on the door.
If you have a good time at one of those comedy nights, be sure to check out their other improv show at nearby Boulevardteatern. Taking place on Friday nights, Lost in Translation is a two-hour odyssey about finding oneself in Sweden. Tickets (which are limited) are available on the Boulevardteatern website for around 200 SEK.
Café String
Nytorgsgatan 38, Södermalm
and
Boulevardteatern
Götgatan 73, Södermalm
Raw Comedy Club
One of Sweden's most famous comedy clubs is back on the map after a two-year hiatus. In its original incarnation this place hosted big international comedians like Eddie Izzard, as well as lots of funny Swedes.
Nowadays, the club tends to book less international comics but still features some English comedy on selected nights – check out the website or call ahead and ask. There are two locations: the main events take place inside the Hilton at Slussen, and there are also regular stand-up shows at Arnest Bar & Restaurang (it's at Fredsgatan 6 in Sundbyberg). Events at both venues usually wind up with extra drinks and partying.
Hilton Stockholm Slussen
Guldgränd 8, Södermalm
and
Arnest Bar & Restuarang
Fredsgatan 6, Sundyberg