For designers, artists and anyone who has ever been captivated by the interplay of form and function, the Röhsska Museum is well worth a visit. It's one of the better design-focused museums in Sweden, with sections devoted to fashion, furniture and jewellery.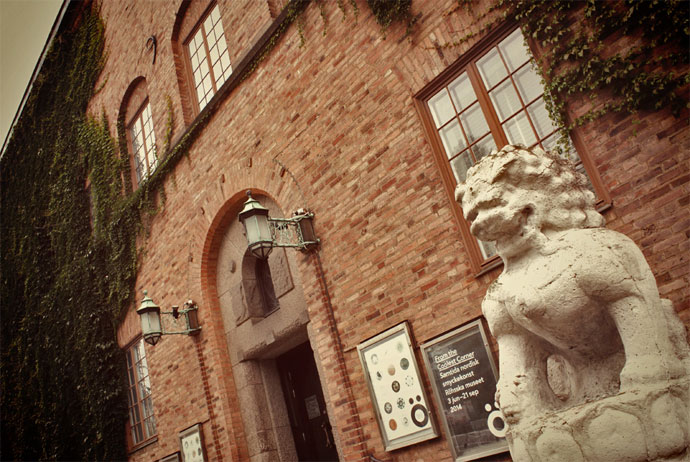 The building itself is beautiful. Located just off Kungsportsavenyen, it's one of the finest examples of Swedish national romantic architecture. It was purpose built as a museum following a donation from a couple of wealthy local benefactors, and swung open its doors for the first time in 1916.
On your way through the entrance, note the two Chinese lions that appear to guard the door. These were brought to Sweden from the Far East at around the time of the museum's construction and have been outside ever since. Well, sort of. These are copies; the originals were long since moved inside to keep them out of harm's way.
The best exhibition at the Röhsska Museum, up on the first floor, takes visitors on a journey through 150 years of design – from new rococo to 1960s pop art and postmodernism.
There's a spectacular mahogany art cabinet here inlayed with the words "through thick and thin". Swedish architect Ferdinand Boberg built it as a gift for a newly married couple in 1909. The words therefore act as a kind of vote of confidence in the pair's suitability for one another.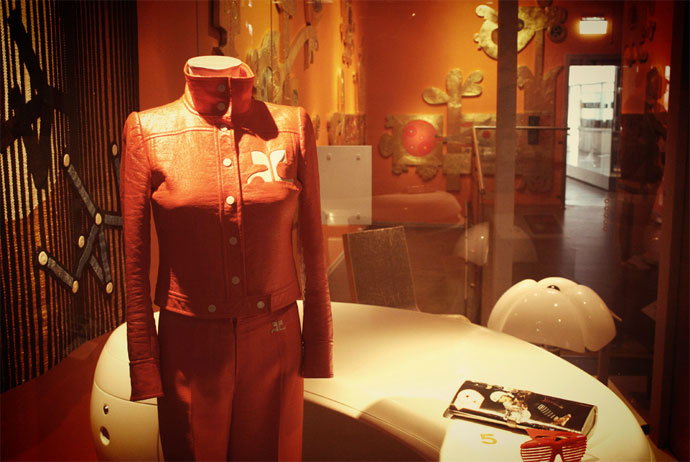 If you come to Röhsska it's also worth looking around the three rooms packed with East Asian crafts – mostly from China and Japan. There are Ming-dynasty lions, old snuff bottles and Japanese sword mountings that come in all manner of unusual shapes and sizes.
The temporary exhibition spaces on the ground floor are given over to subjects like Nordic jewellery and ceramics, and occasionally feature works by world famous artists such as Picasso. An extra fee is sometimes charged.
Walk through the gift shop, which is home to one of the only examples of ancient Babylonian art in Sweden (look for the lion on the wall), and you'll reach Röhsska's excellent café. The setting isn't anything special but the cakes and rye-bread sandwiches supplied by the people at Gunnebo Slott are divine. The organic coffee is fantastic too.
Röhsska Museum
Vasagatan 37-39
Gothenburg
Tues noon–8pm, Wed–Fri noon–5pm, Sat & Sun 11am–5pm
+46 313 683 150
rohsska.se
Entry
40 SEK (free for under 25s). Buy a ticket here and you can use it to access Göteborgs Stadsmuseum, the Konstmuseum, Sjöfartsmuseet and Naturhistoriska Museet as many times as you want for the next year.
Getting there
The nearest tram station is Valand. Trams 3, 7, 10 stop right near the entrance on Vasagatan. Trams 4 and 5 stop just around the corner on Kungsportsavenyen.
Last updated: March 2015
Like what you've been reading? Get our best tips by email!