Right opposite a big sex shop on Andra Långgatan, Bombay Restaurant is not exactly blessed with good views. That said, it's a good, reliable option for reasonably priced Indian food and they serve ice-cold Cobra beers by the bottle. And, if you're heading anywhere by tram or bus after your food, the location is pretty convenient; it's just steps away from Järntorget, one of the city's biggest transport hubs.
Sure, there are Indian restaurants in Gothenburg with more elaborate interiors and more innovative takes on the humble curry, though at those places it's unlikely you'll be paying as little as 99 SEK a dish. Even if you go for the bigger, meat-heavy grills and curries here, you'll struggle to spend more than 250 SEK per person on dinner.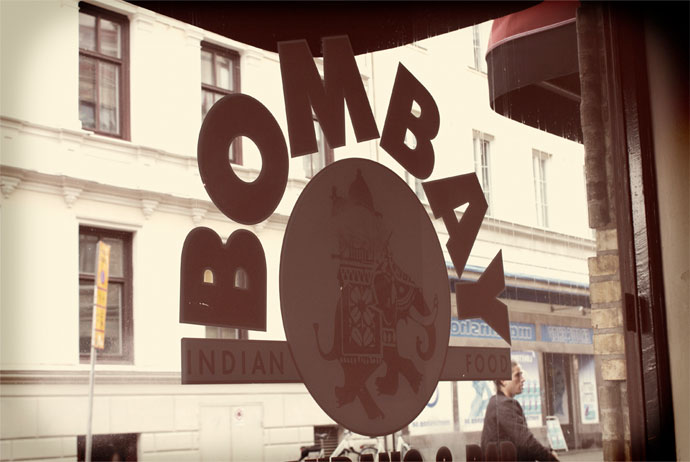 The mains here all come served with rice, though you can order a couple of naan breads separately if you fancy it. In our experience everything is served hot and fresh. At busy times (Sunday afternoons seem to get especially crowded with families, for some reason) you might have to wait a little while for your table – and for your food to arrive once you sit down. Otherwise the service is pretty reasonable for the money.
On our last visit we went for the excellent saag gosht – lamb with spinach sauce – but there are plenty of veggie options here too, including spicy lentil dishes and curries loaded with fresh homemade cheese.
If you feel peckish in another part of town, there's a sister restaurant across the river at Lindholmsallén 35.
Bombay Restaurant
Andra Långgatan 2, just off Järntorget
Gothenburg
Mon–Fri 11am–11pm, Sat 1pm–11pm, Sun 1pm–10pm
+46 311 200 39
restaurangbombay.se
Last updated: September 2014
Like what you've been reading? Get our best tips by email!