Some eight million bricks were used in the construction of Stockholm City Hall, also known as Stadshuset. Completed in 1923, it's one of the city's most recognisable buildings, with a 106-metre-high tower soaring above the waterfront.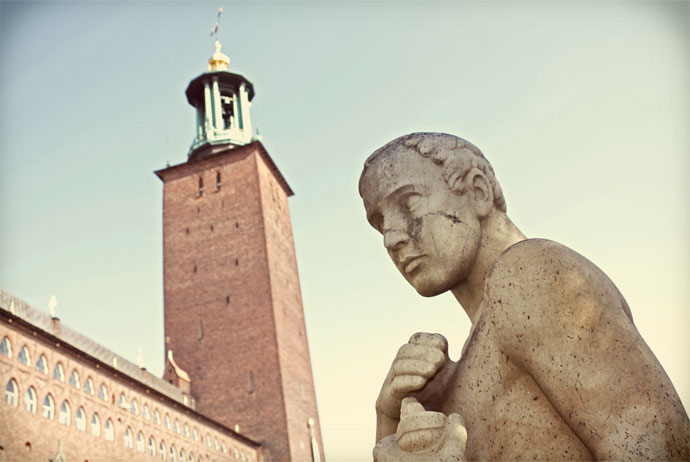 Stockholm City Hall still serves its primary purpose as a workplace for city councillors. But the city hall is perhaps best known as a venue for lavish events; the extravagant Nobel Prize banquet is held in the building's Blue Hall every December.
Unless you're lucky enough to get an invitation to the banquet, the only way to explore the city hall's resplendent interiors – including the mosaic-inlayed Golden Hall – is on a guided tour. These take around 45 minutes and are run daily (in English or Swedish) on a first-come, first-served basis.
Even if you don't want to pay to go inside it's worth visiting the city hall's little park, right by the waterside (free), which has a pair of pretty fountains and a neat, maze-like topiary garden at one end. From here you can enjoy fantastic views across to Riddarholmskyrkan and Södermalm.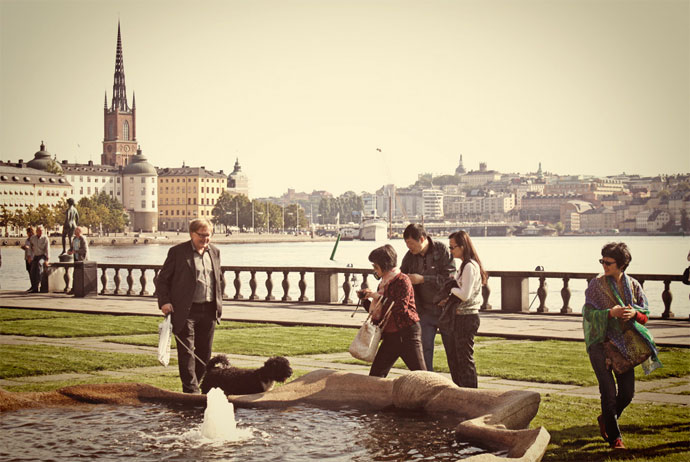 For even better views, you can climb the city hall's tower (50 SEK per person; May–Sept only). As Stockholm is still a relatively low-rise city, you can see for miles around – weather permitting, of course.
Entry
Tours of the city hall cost 100 SEK and last around 45 minutes. Generally speaking, they're run in English every hour from 10am until 3pm, all year round. Extra tours are put on during the summer. The tour price drops to 70 SEK from Nov–March.
Tickets for the tower cost 50 SEK. Entry is possible every 40 minutes (roughly 9am–4pm in May & Sept and 9am–5pm in July & Aug).
Getting there
Stockholm City Hall is an easy five-minute walk from the Central Station. Head southwest from the station, keeping the tower in view, and you won't go far wrong. Otherwise, bus 50 stops right outside the city hall.
Stadshuset (Stockholm City Hall)
Hantverkargatan 1
Kungsholmen
Stockholm
+46 850 829 058
stockholm.se
Like what you've been reading? Get our best tips by email!