If you're in the mood for some fancy French cuisine, look no further than this candlelit bistro in Vasastaden, a short walk west of Kungsportsavenyen.
The focus here is on smart service and rich continental flavours. That means that while the waiters and waitresses work the tables wearing starched white uniforms, the kitchen turns out delicately-presented plates of steak tartare, boeuf bourguignon and gratinated snails.
Needless to say, it's easy to spend cash here. But you needn't go overboard if you don't want to; the plat du jour usually costs around 155 SEK. Splashing out? Start with the oysters, move on to the house salad with grilled langoustines and finish up with a creamy white-chocolate parfait.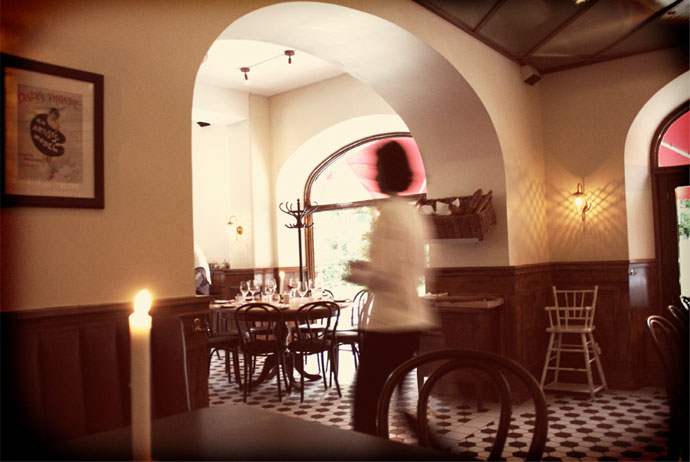 On Saturdays and Sundays the place gets busy with brunching locals, who come for the hangover-soothing drinks (anyone for a one-litre pitcher of Bloody Mary?), plus croissants and toasted sandwiches.
On summer evenings Levantine Bistro is the ideal spot for a smart pre-dinner or pre-opera drink, with Bellinis served at the bar. There's also a little grassy area out front where you can sip your drink and enjoy a quick game of boules in the shade of mature trees.
No French restaurant would be complete without a decent wine list and Levantine doesn't disappoint. There's a very good selection of reds and whites from across France, grouped by region, plus half a dozen or so vintage champagnes – just in case you're feeling flush. Again, you don't need to spend loads to have a good experience here: we had a glass of the cheap maison rouge, and it hit the spot quite nicely.
Levantine Bistro
Aschebergsgatan 22
Gothenburg
Mon–Fri 5pm–late, Sat & Sun noon–late
+46 312 015 95
levantine.se
Last updated: September 2014
Like what you've been reading? Get our best tips by email!