Scandinavia may boast some of the most beautiful and dramatic scenery on earth, but there's no denying that it is an expensive place to visit and travel around. However, there are ways to keep costs down when exploring this fascinating region. Here are some of our top tips on how to visit Scandinavia on a budget.
Transport
Public transport in Scandinavian countries is often subsidised so is generally not too pricey if you consider the distances travelled. But there are still ways to keep the costs down and avoid paying high fares.
Book ahead
As in most places nowadays, transport fares throughout Scandinavia tend to be determined by dynamic pricing, so the golden rule is to book your tickets as far in advance as possible and try to travel off-peak.
Look out for advance online deals such as Norway's discounted Minipris tickets, which can bring the price of the 7-hour train journey from Oslo to Bergen down to 290 NOK (£25/ US$32).
Consider getting an Interrail pass
If you're doing a lot of travelling around by train, it will almost certainly be cheaper to get an Interrail Pass than to buy individual tickets, especially if you're under 28 or over 60.
Passes are sold either for consecutive days' travel or for a certain amount of days with one or two months. The latter is more useful as it gives you time to stop at each place without feeling that you have to whizz onto the next destination. Click here to see the different types of pass and prices.
Cycle where possible
Of course, the cheapest mode of transport is a bike and Scandinavia is generally very cycle-friendly. Cycling is particularly popular in Denmark as it's flat and the Danes are keen cyclists – in fact, more than a quarter of all trips of less than 5km in Denmark are made by bike.
Most Scandinavian cities have dedicated cycle paths and priority for bikes, plus cheap or free cycle schemes, so it's easy to hop on and pedal off. Read our guide for more top tips and info on cycling in Sweden.
Accommodation
Of course, there are plenty of upmarket hotels where you can blow over £300 ($400) a night, but you don't have to spend that much to stay somewhere with a wow-factor.
Go camping
Wild camping is free pretty much throughout Norway, Sweden and Finland, so you can pick a picturesque spot on a beach or in the mountains and set up camp.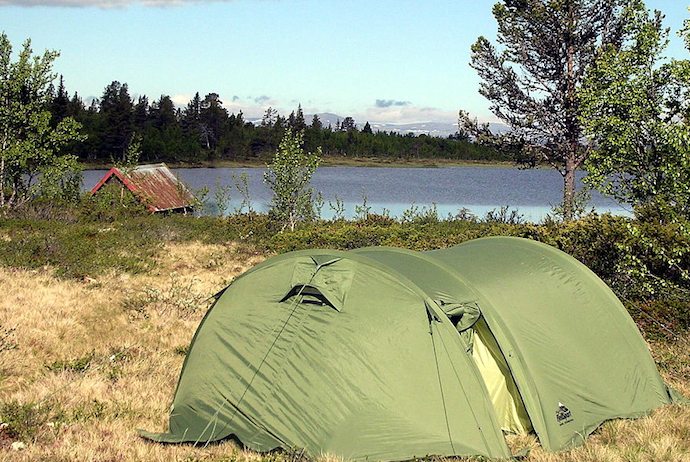 Finland, in particular, has plenty of free lakeside campsites that have toilet facilities, swimming jetties and barbecue grills.
In Denmark, you can't just pitch up anywhere: see our guides for the dos and don'ts of where you can camp in Sweden, Norway and Denmark.
And if you fancy camping in comfort, all the Scandinavian countries have a good range of reasonably-priced organized campsites in some amazing lakeside, mountain-top and coastal locations.
Go hostelling
Hostels and mountain huts are ideal for budget travellers – and Scandinavia has some in the most stunning locations.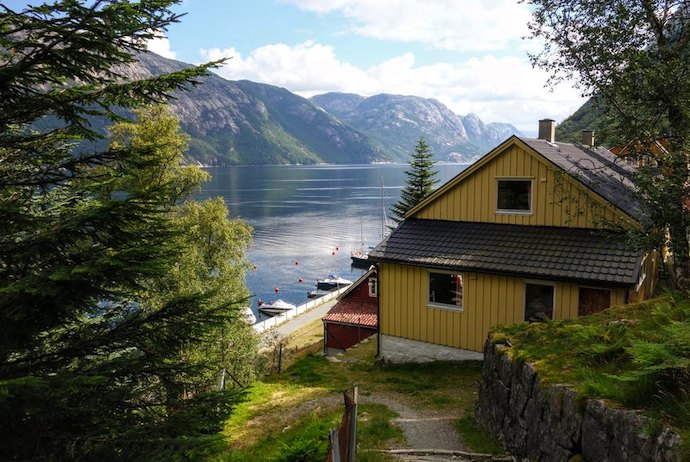 Just because you're on a budget doesn't mean you can't stay right on the edge on a Norwegian fjord, in a beautiful historic building in the centre of Copenhagen or in a ski resort in Finnish Lapland.
Booking.com has some great bargain hostels throughout Scandinavia, or read our guide for inspiration on some of the region's best hostels.
Stay in a local's house
Airbnb has some amazing accommodation that you can book in Scandinavia from igloos to lighthouses and treehouses – and many are within reach of budget travellers.
See our guide for some of the most unusual places to stay in Scandinavia and some of cheapest in Stockholm – a notoriously pricey city!
Eating and drinking
Yes, Scandinavia is home to some of the world's top Michelin-star restaurants, but that doesn't mean you can't find some tasty and filling meals at a reasonable price.
And of course, all the Nordic countries love their cakes, breads and pastries, so check out the local bakers for hearty filling local breads and buns.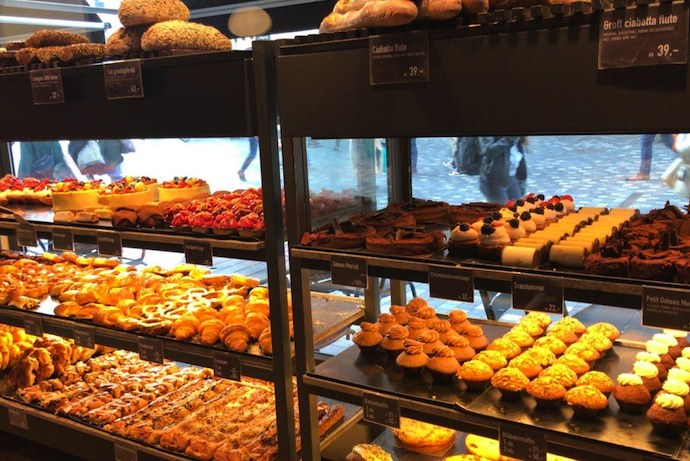 Eat at lunchtime
The golden rule for saving money on food is to try and have your main meal at lunchtime. Many restaurants in the Scandinavian countries have some variation of a mid-day dish of the day or lunchtime set menu where you can sample some hearty local cooking at a reasonable price.
Look out for the daily special on restaurant menus – dagens rätt in Sweden; dagens rett in Norway; dagens ret in Denmark; and a lounas special in Finland.
Make the most of your breakfast buffet
Many hotels and even budget hostels include an all-you-can-eat breakfast buffet, with breads, pastries, eggs, ham and cheese that you can help yourself to. So fill your boots at this self-service bonanza, and you can bypass lunch.
Have a picnic
If the weather's good, there's nothing better than stocking up at the supermarket and heading off to the great outdoors for a picnic. Budget supermarkets, such as Lidl, Aldi, Netto and Costco can be found throughout Scandinavia.
Alternatively, all the Scandinavian capital cities have atmospheric food halls, selling tasty local delicacies and hearty provisions that are ideal for putting together an al fresco meal.
Search out street food and food trucks
These are a great way to get a warm and filling budget meal, and often a chance to try some unusual and interesting local or ethnic dishes – how about a stall devoted entirely to porridge? Or fancy a plate of reindeer and chips?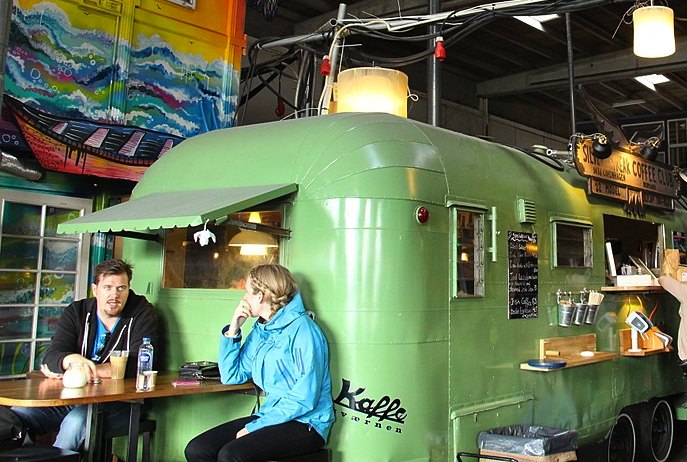 See our guides for more on eating on the cheap in Oslo , Copenhagen and Stockholm.
Give up drinking!
Everyone knows that alcohol is pricey in Scandinavia, so the best thing you can do to save money is to have a dry holiday!
Failing that, beer is cheaper to buy in supermarkets, though in Sweden, Finland and Norway wine and spirits are only sold in pricey state-run liquor shops (Vinmonopolet in Norway: Systembolaget in Sweden; and Alko in Finland).
The exception to this is rule is Denmark, producer of one of the world's best-selling beers – and where you can pick up a can of beer in a supermarket for under 3 DKK (US 50¢ / 35p).
If you do still fancy a drink – and let's face it, you're on holiday, so why not? – check out our guides to where to get a cheap drink in Oslo, Stockholm and Copenhagen.
Get insurance
If you're travelling on a shoestring it's tempting to not bother with insurance. But this is a false economy – you only need to get ill, miss a travel connection, or have something stolen and it will cost you a lot more than buying a policy.
There are some reasonably priced policies available – always shop around, make sure you get adequate cover and ask for a couple of quotes. We recommend World Nomads – you can get a quote for your trip below.
See also:
Which are the cheapest Scandinavian countries to visit?
110 Cheap and free things to do in Stockholm
33 Cheap and free things to do in Helsinki
50 Cheap and free things to do in Oslo