Clean air, rolling countryside and great big beech trees that rise majestically out of the land, providing shelter from the elements. Denmark seems like it was made for camping.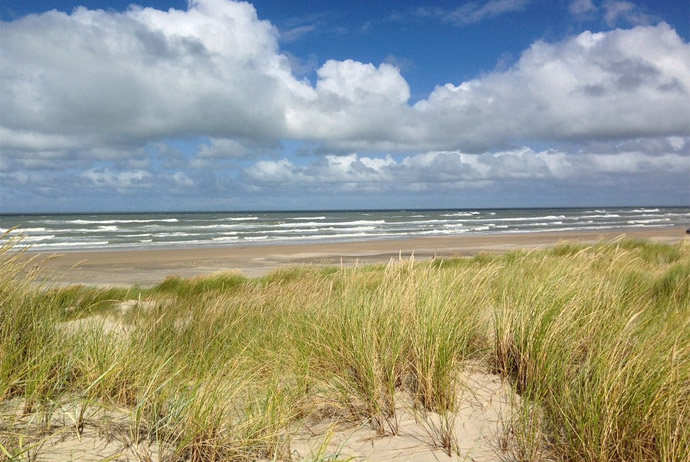 Thanks to the country's vast expanse of forests and handsome coastal scenery, there's no shortage of places to get away from it all and spend a relaxing night or two under canvas.
And because most of Denmark is flat, it's easy to find a decent spot to pitch a tent and start admiring the scenery.
There are literally hundreds of campsites dotted around the country, from primitive, independent hideaways to more advanced campsites that are suitable for campers and caravans.
Want to camp in the forest? On the beach? Without any of your clothes on? Whatever kind of camping trip you're looking for, you'll probably find it in Denmark.
Camping wild
The right to roam
Organised campsites
How much does it cost to camp?
Travelling by campervan
Camping in the winter
Prices for camping in Denmark
Local customs and etiquette
10 special campsites in Denmark
Camping wild
Unfortunately, Denmark does not have a Swedish-style 'right to roam' law that permits wild camping.
The country is more densely populated than its Nordic neighbours, and there's a lot of privately owned land that is strictly off limits to would-be campers.
However, if you're determined to wake up in the wild on your Danish camping adventure, there are a few different options available:
'Primitive' campsites
There a more than a thousand 'primitive' campsites strewn throughout Denmark's public forests. Some of these remote spots have running water and about a third of them are equipped with basic wooden shelters to sleep under.
These shelters are a good option if you want rough it and go without a tent, but we'd only recommend trying that during the summertime, unless you're very good with the cold and have a really top-notch sleeping bag.
Motorised vehicles of any kind are banned from these camping spots, so you'll have to arrive on foot or by pushbike. The good news is that you won't be woken up by the sound of motors ticking over and can enjoy a bit of birdsong instead.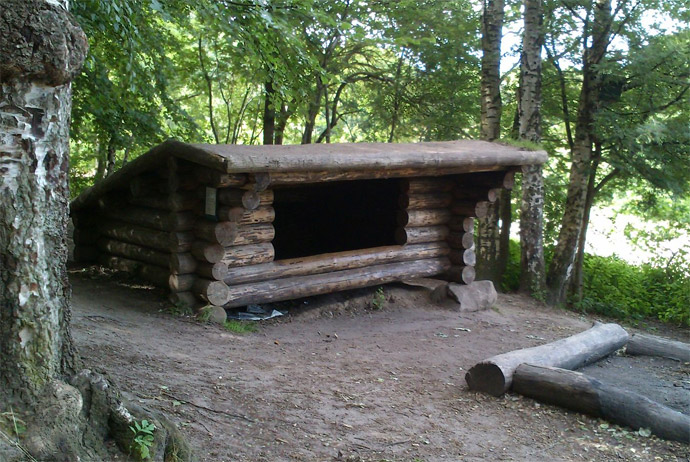 Although they're sometimes referred to as campsites or camping places, some of these spots are little more than simple forest clearings without toilets or other basic facilities.
Usually there's space to make a campfire, and the windbreak-style shelter may be big enough for a few people to huddle up in together.
It's also worth bearing in mind that there's no way to book a place at most of these camping spots – arrive early for the best chance of getting a space, especially on weekends or during the summer holidays.
The Ministry of Environment maintains an online map showing the locations of these wild camping spots.
You can click on large campsites, small campsites, or free tenting zones (see below) to see where the sites are and filter them so that you can find those with specific facilities or in certain locations (by the coast, for example).
Note that whichever of these spots you choose, you can (usually) only camp for one night at a time.
The Danish Nature Agency's website also posts a useful guide to the rules and regulations for the different types of camping allowed in Denmark, and has links so that you can find which of their sites are most suitable.
'Free tenting' zones
An even more rustic alternative to the primitive campsites mentioned above is to pitch up at one of the 'free tenting' (fri teltning) zones that are dotted across Denmark's public forests.
You can turn up to any of these areas without booking or paying any sort of service fee, and simply spend the night in your own tent.
There are certain rules in place (for example, you can't use large tents or stick around for longer than a single night) but this is as close to wild camping as you'll get in Denmark. Of course, this means you'll need to bring all your own supplies with you, including drinking water.
The golden rules for camping wild in Denmark
Whether you choose to pitch up in the forest or spend the night at one of the primitive camping spots, it's worth keeping these general rules in mind.
Only spend one night in the same spot – pack your bags and move on in the morning, even if it's just a kilometre away from your original camp.
Don't pitch more than two tents at a time, or you may get unwanted attention.
One-, two- and three-person tents are okay, but you anything bigger is forbidden.
Don't pitch a tent within sight of any buildings or roads.
Open fires are only permitted in designated areas (a sign will usually make this clear) and only camping stoves with enclosed gas burners are allowed.
Take your litter with you.

If nature calls, do your business away from any walking trails and at least 50 metres away from the nearest water source. Dig a hole for your number twos, or at very least cover them (along with any corresponding paperwork) using sticks, dirt, stones or leaves.
Camping on Danish beaches
Pitching up on the sand might seem like a great idea, but camping on beaches in Denmark is forbidden – and that includes beaches that are connected to the free camping zones.
If you're feeling really brave then you could spend a summer night on the beach or dunes in your sleeping bag (without a tent). If you go down this route, be wary of tides, waves, and changing weather.
The right to roam in Denmark
Denmark is some way behind Sweden when it comes to the right to roam, so you need to be careful when wandering through the countryside. The rights of private landowners, forest owners and farmers must be respected.
Furthermore, some areas may be reserved for military or hunting use. These out-of-bounds areas will always be clearly marked with signs.
Forests can be privately or publically owned, and this will have an effect on what visitors are allowed to do within the forest.
In private forests (around two-thirds of forests in Denmark are privately owned), walkers and cyclists must remain on the paths and access is only allowed between 6am and sunset.
In public forests, it's okay to walk off the paths and possibly also to cycle – if you can convince a Dane to help you, it might be worth checking with the local forest authority before hauling your bike into the forest.
Organised campsites
Denmark has around 500 organised campsites – not bad for a country with a total area of only 43,000 sq km. This means that you'll never be too far away from a comfortable place to put up your tent.
What's more, due to Denmark's geography (there are lots of small islands) a significant proportion of the campsites are no more than a quick jog or stroll from a dip in the bracing sea.
Danish campsites can be loosely grouped into two types: those affiliated with the Danish Camping Board (Campingrådet), and frie (independent) campsites.
Camping organisations
There are several different camping organisations in Denmark, some of which specialise in certain types of camping. Some require membership, which allows members to use their campsites at discount.
Many, however, are also open to non-members who just have to pay a higher rate.
Some organisations are for specific types of campsite, such as Back to Nature, which specialises in natural countryside campsites, the Danish Caravan Club with sites that welcome caravans, and the Danish Naturist Union for naturists.
The Danish Camping Union runs about 20 well-organised campsites by the beach and in the countryside. Most are well-equipped and geared up for children.
Membership costs 520 DKK a year and gives a 30 percent discount on camper van rates.
How are Danish campsites graded?
Camping Outdoor Denmark is an umbrella body for the camping industry, that also runs some sites.
They classify campsites in three categories:
Classic Camping, which covers traditional Danish campsites.
Resort/Holiday park, which includes sites with a restaurant, shop, indoor bathing facilities, staffed activity programme and electric charging station for cars.
Outdoor Camping, which requires a sustainability strategy, an outdoor activity programme, local food and a charging point for electric cars.
Each campsite is also graded from one to six stars, depending on the level of facilities they offer, including sanitary facilities, site facilities, shops, restaurants, sustainability, leisure activities and bathing options.
They also assess factors such as campsite maintenance and security, the amount of information available for tourists, sanitation standards, reception opening hours and cooking and bathroom facilities.
It's worth noting that a six-star campsite is not necessarily better than a two-star one, it just has more facilities.
If you're looking for a quiet, away-from-it-all campsite, you may not want to stay at a six-star site with children's clubs, shops and a water park on-site.
All Danish campsites must be approved by local authorities, whether they're affiliated to a camping organisation or not, so standards are always pretty good.
And often independent campsites tend to be a bit more characterful, with their own way of running things.
Danishcampsites.com is a useful website that includes more than 400 campsites in Denmark, both independent and affiliated to Camping Outdoor Denmark.
All the campsites are graded from one to six stars and by themes, so you can search for campsites that are dog-friendly, welcome naturists, good for children, by a beach and or/sustainable.
What is the CampingCard ACSI?
Holders of the CampingCard ACSI can get off-season reductions at 71 campsites around Denmark.
For €25 you get a guide to all the campsites included in the scheme plus a discount card giving reduction of up to 60% on off-season fees at 650 campsites around Europe.
Travelling by campervan in Denmark
Campervans can stop at more or less any of the country's many official campsites. Any site rated with two stars or more will provide facilities for emptying and refilling with water.
Several other options also exist for those travelling in a campervan. You can normally pull into a roadside layby (rasteplads in Danish; the layby will often have a sign with this word on it).
Sleeping in campers is tolerated, as long as you don't put up a tent or awning. A few laybys are out of bounds for camper sleeping – again, look out for signs warning against overnight parking.
In many coastal and other holiday destinations, parking areas are provided in towns where campers can be parked during the day and in which it is possible to sleep at night, with a small charge payable.
Local tourist information offices can provide further information, or you could try searching this Danish map.
Camper drivers can also try staying on local farms – a process known as bondegårdscamping – where farmers allow overnight stops. Farms with camper parking can be found at bondegaardsferie.dk.
Just need somewhere to shut your eyes for a few hours before continuing your journey? Many camping sites reduce prices if you arrive after 8pm and leave before 10am – it's worth calling ahead to check whether your intended overnight stop offers this.
Camper van routes
Denmark is a great place to explore by camper van. The Marguerite Route (named after Denmark's Queen Margrethe and also known as the Daisy Route) is a 3600km marked scenic route round the country.
You may not want to do the entire 3600km route, but it's easily broken down into manageable sections round Jutland or Zealand or Funen, for example.
Alternatively, you could go island-hopping around the Baltic crossing from island to island by ferry or bridge.
The app park4night is useful for finding cheap or free spots to overnight in your Campervan.
Camping in the winter
For the truly hardy camper, it is also possible to switch out the (relatively) warm greens and browns of Denmark's summer scene for white morning frosts and icy lakes.
A number of campsites stay open all year round, offering rentable cabins with extra insulation to keep Jack Frost out.
Prices and standards vary, and it may be necessary to call ahead and request a booking – the camping accommodation may otherwise not be open once you arrive.
Camping wild during the winter is possible, but as the temperatures regularly slip below freezing, even in the middle of the day, you'll need to make sure you have all the proper gear.
Prices for camping in Denmark
If you're not big on creature comforts and don't need to park a car or motorhome, camping in Denmark can be extremely cheap (or totally free, if you're in the forest).
At organised campsites prices vary a lot and are also affected by whether you go during high or low season. Campsites near Copenhagen tend to be more expensive than those out in the sticks.
Generally, you can expect to pay anything between 70–100 DKK per adult per night (for camping only) or from 300-1000 DKK for a family of two adults and two children.
It's also possible to rent cabins and caravans at many campsites – prices vary wildly so it's a good idea to check with the individual campsites.
Many of the best Danish campsites have their rooms and cabins listed for rent on Booking.com.
Local customs and etiquette
If you're camping wild or in simple forest sites, there are local customs and etiquette that you should follow.
Take all rubbish home with you.
You can collect dry branches and twigs on the forest floor to use for a campfire, but never cut down firewood.
You can forage and gather woodland plants, berries and fruit but only for your own consumption.
If you're camping wild and use the woodland as a toilet, go an acceptable distance from the campsite and leave no traces.
And finally, here are some useful Danish words that all campers will need, whether camping wild or on a six-star campsite.
| Danish | English |
| --- | --- |
| Telt | Tent |
| Bålplads | Site for a campfire |
| Drikkevand | Drinking water |
| Shelter | Lean-to |
| Tilladt | Allowed/Permitted |
10 special campsites in Denmark
Looking for somewhere special to camp? Try these magnificent Danish hideaways.
Ballum Camping, Ballum
For some back-to-nature chill-out time on Denmark's west coast, the camping cabins at Ballum Camping are quiet, simple and cheap.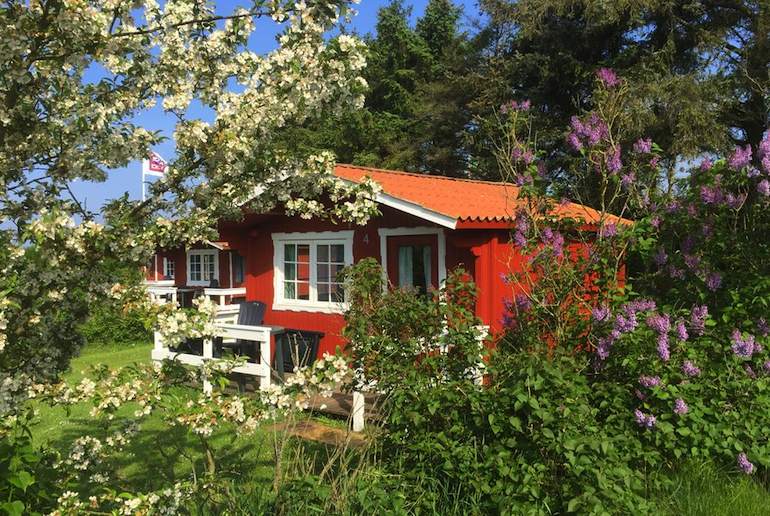 There's no private bathroom – you use the campsite facilities – but the cabins come with a private deck and countryside views.
Surrounded by fields and woods, the site is located a short distance from the Wadden Sea, near the island of Rømø and the Vadehavet Nationalpark.
Råbjerg Mile Camping, Hulsig
A stone's throw from some spectacular sand dunes, these wooden holiday cottages make the perfect base for a trip to Skagen, in the far north of Denmark, where you can stand on a sandy peninsular and witness two different seas sploshing into one another.
The campsite has plenty of space for tents, too.
Camp Hverringe, Dalby
Right near the beach and a nature reserve, this coastal campsite is perfect for a summer holiday in Denmark.
Odense is within easy reach, but as the campsite offers bike rental, fishing, hiking routes and a water park, there's really not much reason to leave.
Lyngholt Family Camping, Allinge, Bornholm
In the Baltic Sea between Sweden and Poland, the Danish island of Bornholm boasts clifftop castles, windswept rock formations and a happy-sounding dialect that's heavily influenced by Swedish.
This family friendly campsite has its own fishing ponds, plus a sauna and swimming pool (heated in summer).
Hvidbjerg Holiday Homes, Blåvand
The west coast resort of Blåvand is most famous for Hvidbjerg Strand Feriepark, a high-end campsite that sits just inland from the long white beach.
If the idea of mingling with other campers doesn't appeal, try one of these upmarket Danish-design-style villas, which are more 'glamping' than 'camping'.
Orø Camping og Hytteby
This small laidback campsite is right on the beach on the island of Orø in the Isefjord – yet it's only 70km from the centre of Copenhagen.
The facilities here are simple, but perfect for children – you can hire bikes and explore the island, check out the nearby animal park or just chill out at the beach.
If you don't fancy camping, it also has cabins and basic glamping pods to rent.
Randbøldal Camping & Cabins, Randbøl
Randbøldal Camping welcomes tents and campervans as well as having some cosy wooden cabins and mobile homes that you can book.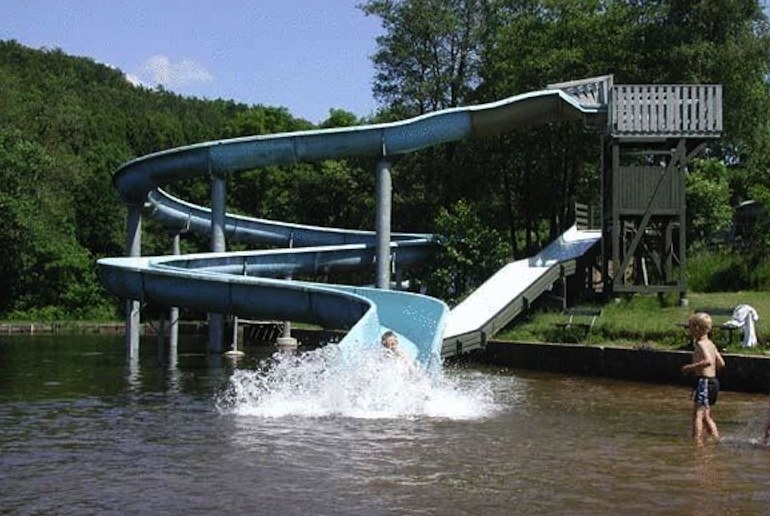 The site is surrounded by woods and lakes and you can rent bikes and get out into the countryside and explore.
Kids will love playing in the large swimming lake with pedaloes, diving platforms and a 60m-long waterslide – and if that's not enough to keep them entertained, the campsite is just 15 minutes' drive from the original Legoland theme park.
Camping Rørvig Strand, Rørvig
Drive along the Sjællands Odde peninsula with waves breaking against the coast on each side to reach the idyllic seaside village of Rørvig, in the north of Zealand, where it's said that the sun shines more than anywhere else in Denmark.
The local campsite has easy access to the beach, plus pitches shaded by tall trees.
Dancamps Nordsø Water Park
And if you're looking for a full-on fun camp site with plenty of things for the kids to do, the Dancamps Nordsø Water Park is a good bet.
On a spit of land on Denmark's west coast it's tucked into the dunes right on the beach between the North Sea and the Ringkøbing Fjord.
With trampolines, a bouncy castle and an indoor water park, it's great for children – and you can also rent bikes and do watersports, such as windsurfing, or horse-riding.
The Tiny Seaside campsite
On the peaceful Kegnæs peninsula in Østerby, the Tiny Seaside campsite is an altogether a more low-key affair with cosy cabins right on the beach.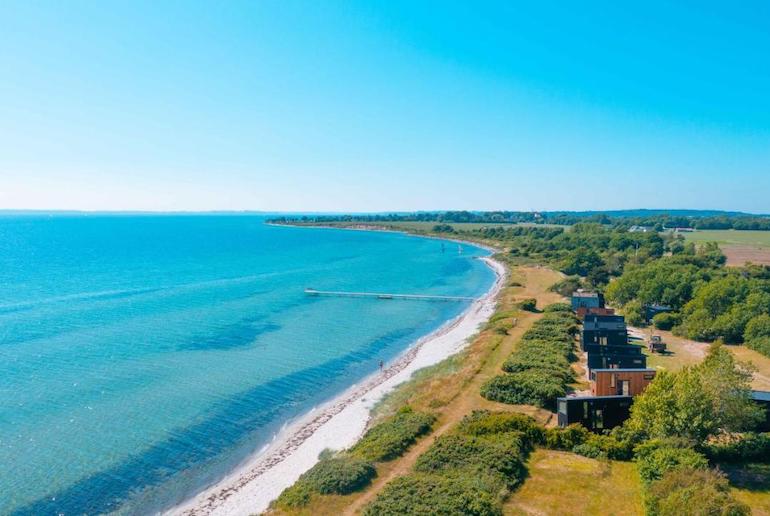 The cabins are comfy and you can chose a front row one with views of the sea or a second row cabin on the edge of a field behind.
There's a basic shop and a small playground, but the real joy is just chilling out round the fire-pit and enjoying the peaceful countryside and sandy beach.
Don't forget your travel insurance!
Camping in Denmark is safe but our advice is simple: you still need travel insurance. A good policy can make a world of difference if things go wrong when you're camping in the middle of nowhere.
The best policies also offer trip cancellation cover, giving you the chance to recover costs in the event that you or a close relative falls ill. For lots of different reasons we recommend World Nomads. You can get a quick quote below.
See also:
Camping in Sweden: the ultimate guide
Camping in Norway: the ultimate guide
When is the best time to visit Denmark?
10 of the best small towns to visit in Denmark