So, you've already visited most of Copenhagen's museums, walked along the waterfront and window-shopped on Strøget, the city's main shopping street. Now what?
Whether you have time left over for exploring unknown parts of Scandinavia's coolest city, or would rather just avoid the big tourist attractions, these ideas for unusual and affordable attractions will help you along the way.




Party at The Candy Factory
A short stroll southwest of Ryparken Station you'll find Bolsjefabrikken ('The Candy Factory') a non-profit space full of graffiti-painted walls.
It's famous for its great parties and super-cheap drinks and is a great place to visit if you want to meet locals. Almost every weekend DJs or live bands from Copenhagen and further afield arrive to entertain a mostly young crowd until the early hours.
Bolsjefabrikken is a real magnet for reggae lovers but the events vary every week, hosting acts from right across the musical spectrum.
See Copenhagen from another perspective
Even if you're the type of traveller who wants to discover a city by yourself, a walk around Copenhagen with Refugee Voices Tours is well worth your time.
Guided by asylum seekers and refugees, these tours aim to show another side to the city, highlighting the contributions of outsiders to the city's cultural landscape.
The tours take place in the hip neighbour of Nørrebro and give you the chance to learn about life in Copenhagen – not just in the past, but in the present as well. The tours are donation based, so just pay whatever you think they're worth.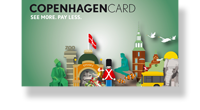 Is the Copenhagen Card worth buying?
Read this guide to see how much you could save during your trip!
Mix science and cocktails
Take a break from Copenhagen's tourist hotspots by attending one of the 'Science and Cocktails' nights at Christiania's cinema (also known as Byens Lys).
As you may have guessed, once you enter the place you'll be able to enjoy one (or more) of your favourite cocktails made by experienced mixologists, while listening to some interesting lectures presented by established scientists.
The talks are held in English and they often evolve into casual conversations between the audience and the researchers making you forget – if you hadn't already – that what you're actually attending is a scientific presentation. After the speeches, performances of art and music usually take place until around midnight, so grab a stiff drink and relax on the faded red chairs, soaking up the old cinema's atmosphere.
Take a sauna in Christiania
One too many Carlsbergs? Flush last night's sins out of your body at Christiania's public sauna and enjoy a couple of hours of much-needed relaxation away from the tourist trail.
Open until 9pm from Tuesday–Sunday, Badehuset usually attracts an eclectic mix of locals who are happy to strike up a conversation and share some stories while waiting for the heat to work its magic.
To get there, just take the bus or metro to Christianshavn station and walk to the northeast for around 10 minutes, passing through Christiania along the way. There are more tips on exploring Christiania here.
Watch a jam session at Jazzklubben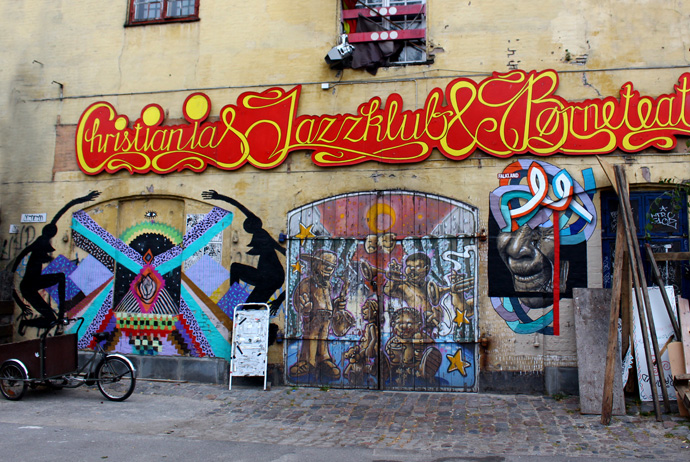 Jam sessions at Christiania's Jazzklubben are a real favourite among locals. Every Sunday night, music lovers of all ages arrive at the small, smoky bar to listen to amateurs and professionals as they freestyle their way through the evening.
The old wooden tables and the softly lit stage will make you feel like you've entered an underground blues bar back in the 1950s. If you want to grab a table, we'd suggest you head in for an early beer before the musicians hit the stage – this place is very small and it usually fills up quickly.
Take a fishing tour
If you want to take a break from the city's hustle and bustle – and if you're not affected by motion sickness – a fishing tour on the Øresund straight or Baltic Sea could be the perfect day trip.
There are plenty of local operators to choose from, depending on the landscape you want to see and the type of fish you want to catch.
You don't have to be a pro angler to jump on a boat and explore the coastline; just be sure to wrap up warm and be prepared for an early start. The Fishtrip website will help you find a local boat crew.
Eat brunch at Folkets Hus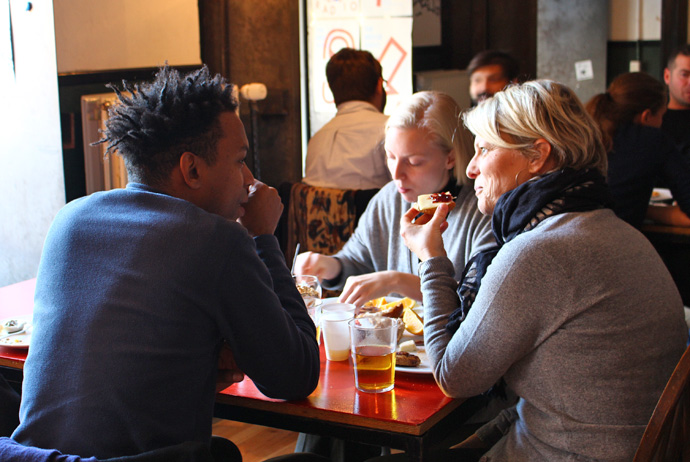 Spend your Sunday morning like a local by having brunch at Folkets Hus. For just 50 DKK you'll have access to a rich and delicious brunch buffet, all topped off by cosy interior design and plenty of smiley faces.
Folkets Hus (the People's House) is right in the heart of Nørrebro and was originally occupied by squatters in the early 1970s. Today it's run by volunteers and offers sporting and cultural activities to the public for free – or at least very low prices.
Go horse riding
If the thought of sailing in Danish waters gives you goosebumps but still you're still keen to get outdoors, why not explore Copenhagen's outskirts from the back of a horse?
There are several riding schools in the city, offering horse-riding tours in local woods or along the beach. Beginners and experienced riders will both find plenty of interesting rides within easy reach of the city centre. Try Copenhagen Horseback Riding or Fortunens Pony Center.
Catch a show at Ungdomshuset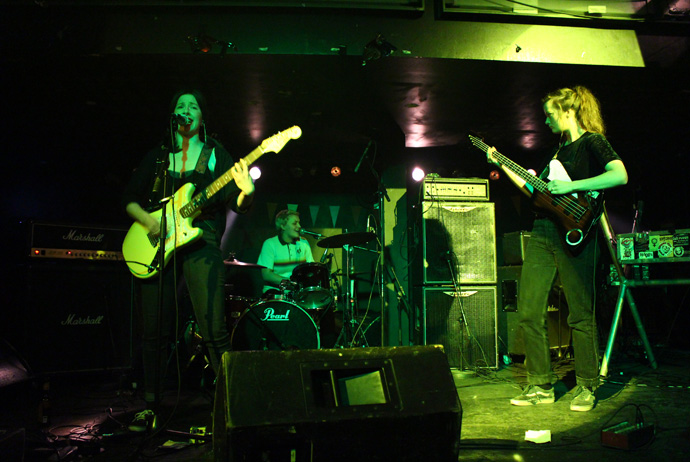 Ungdomshuset (The Youth House) opened its doors to the public in 2008 and music has been booming out of its doors ever since.
There are actually two buildings here, offering a variety of cultural screenings and musical performances all year round.
Located at Dortheavej 61 in Nordvest, around 20 minutes' walk northwest of Nørrebro Station, it's easy enough to find. The entrance fee is usually around 50 DKK and the drinks are extremely cheap – for Copenhagen, anyway. So, if listening to some local underground bands is the perfect plan for your Saturday night, keep an eye on their website, which lists plenty of upcoming events.