Copenhagen is a real utopia for foodies, with Michelin-starred restaurants, a variety of international cuisines, some great food markets and a thriving coffee culture.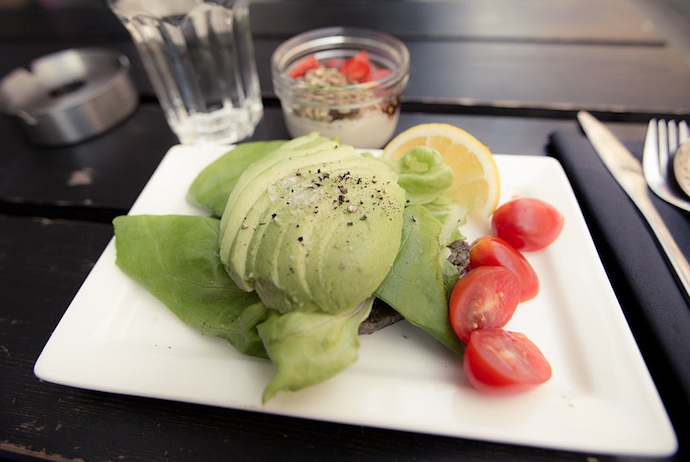 And vegans and veggies are well catered for here too – the city is home to loads of cool, quirky cafés and restaurants where you can get your fill of plant-based deliciousness.
Here's a quick guide to the best places to tuck into vegetarian and vegan food in Copenhagen.
Best for local vegan and veggie food
Lunch at Simple Raw is a good bet for a vegan take on smørrebrød, the classic Danish open sandwich – their entire menu is vegan and gluten-free, without preservatives, additives, colouring or sugar.
And for a uniquely Copenhagen experience, try Morganstedet in Freetown Christiania, the city's famous semi-autonomous alternative community.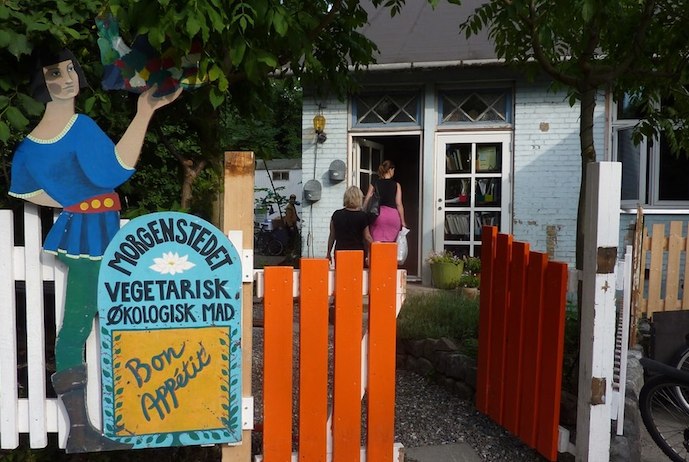 Run by volunteer chefs and servers, this organic vegetarian café is a favourite among Christiania residents and visitors alike for its tasty home-cooked dishes and homely atmosphere.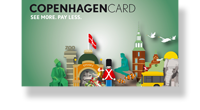 Is the Copenhagen Card worth buying?
Read this guide to see how much you could save during your trip!
Best for everyday eats
Looking for large portions of hearty food? Then head to Souls, run by a pair of Australians and specialising in organic, vegan and gluten-free food that even hardened carnivores will enjoy.
Tuck into juicy burgers topped with seitan 'bacon' and vegan cheese, or meatless chilli 'sin' carne. Or come for the deluxe brunch, sinful desserts and classic cocktails.
Sometimes, of course, only pizza will do. Denmark's first vegan Italian restaurant, Madenitaly serves tasty handmade pizzas, pasta, cakes and plant-based cheeses near the iconic Nyhavn harbour.
Best food halls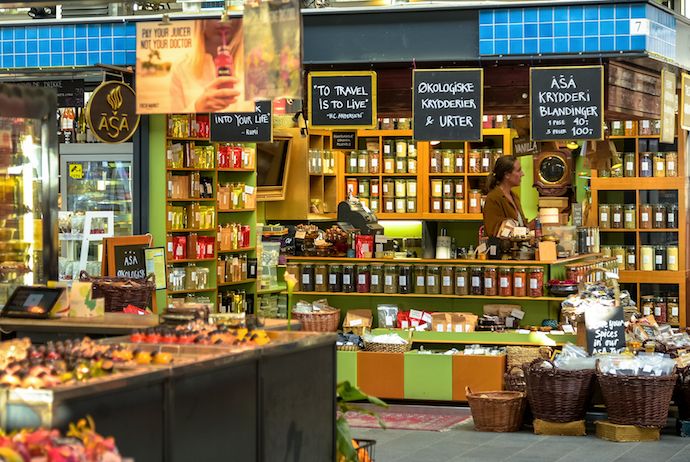 Copenhagen is packed with food halls, which provide good pickings for vegetarian and vegan fare.
At the Torvehallerne glass market hall, Surf Shack (an offshoot of Souls, mentioned above) serves up tasty plant-based burgers and mushroom calamari.
Or drop in at The Organic Boho for colourful açai bowls and smoothies with biodegradable cups and straws.
At Boltens Gård food court, Two Monkeys does great plant-based burgers and a vegan cheese platter, while Hope Salat & Juice is the place for hearty salad bowls, sweet potato fries and organic juices.
Best for hot dogs
Hot dogs are a Copenhagen classic, with pølsevogn wagons dotted around the city.
Award-winning DØP has a couple of organic hot dog carts in the city, where you can get a modern Nordic twist on the staple, including a tofu-based veggie dog.
For true vegan fast food, head to Plantepølsen (The Plant Sausage) on one of Copenhagen's hippest street, Jægersborggade in the Nørrebro district.
It serves exclusively vegan hot dogs, made from fresh, unprocessed vegetables and vegetable pulp created from the by-products of organic, cold-pressed juice.
There's a colourful variety of flavours to choose from including smoked beetroot and chilli or carrot and oregano, while the toppings range from classic ketchup and mustard to Asian-inspired daikon, peanuts and coriander.
Best for street food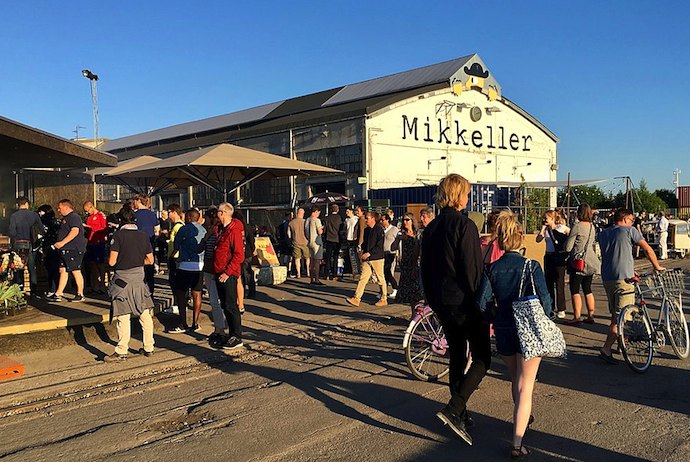 The city's two street food markets, the Bridge Street Kitchen and Reffen, both have prime waterfront sites on Copenhagen's harbour, and offer good a choice of food for vegetarians and vegans.
Local veggie favourite Grød has a stall at Bridge Street Kitchen, where you can tuck into its famous porridge (also available in a vegan version), as well as savoury dishes like risotto and dhal.
California Kitchen has a stall here too, serving up healthy bowls of Japanese- and Mexican-inspired dishes – all their bowls can be made vegetarian or vegan.
At Reffen, the stalls are created from shipping containers making it an atmospheric setting to enjoy tasty street eats. Organic Balance here serves vegan Asian food – don't miss the delicious noodle-stuffed spring rolls.
Best for Danish pastries
Indulging in Danish pastries is an absolute must in Copenhagen, and vegans don't have to miss out on this flaky treat.
Det Rene Brød bakery sells vegan cinnamon rolls, croissants and mouthwatering tebirkes. Topped with poppy seeds and stuffed with melted margarine and sugar, these delicious pastries taste just like their butter-filled counterparts.
Specialist bakery, Landbageriet is also good for tasty vegan brownies, cakes, pastries, muffins and bars. There are more suggestions for places to grab yummy pastries in this guide!
Best for vegan ice cream
When the sun's out and you're in need of something cool, head to Nicecream for vegan ice cream.
The three Copenhagen branches of this small chain serve up coconut milk-based scoops, cookie sandwiches, sundaes and popsicles in flavours ranging from classic chocolate or strawberry to the more outlandish beetroot and tahini.
Another tasty ice cream alternative is Banana, which uses about-to-be-discarded bananas to create a creamy plant-based treat with a range of delicious toppings.
Best for fine-dining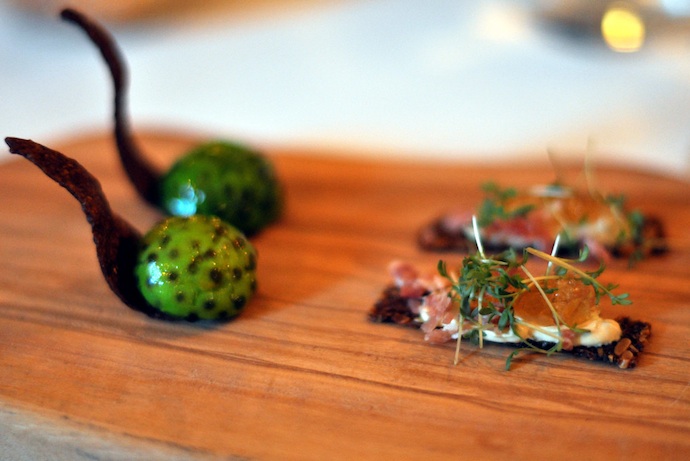 Copenhagen's restaurants have 22 Michelin stars between them, and many of these are vegetarian- and vegan- friendly.
The gourmet vegetarian restaurant VeVe serves a seasonal tasting menu, which can be adapted for vegans, while Michelin-starred New Nordic restaurant Relæ and French-influenced Formel B both offer vegetarian versions of their tasting menus.
With one Michelin star, Kokkeriet has a vegan version of its tasting menu, featuring mouth-watering flavour combinations such as beetroot, cherry and tarragon.
If your wallet can stretch to it, the world-famous Noma serves an exclusively vegetable-based tasting menu in summer (also available in a vegan version) featuring innovative creations such as celeriac shawarma.

If you'd rather keep things cheap, check out our guide to eating New Nordic food on a budget in Copenhagen.
See also:
Finding cheap food in Copenhagen
Where to eat Danish pastries in Copenhagen
This post is by Caroline Hadamitzky. You can check out her website here.