Copenhagen is bursting with creativity. So why would you want to spend your time there in a run-of-the-mill chain hotel? These amazing Airbnb rentals offer the perfect antidote to bland and boring bedrooms, and also come with the added benefit of their own private kitchens and bathrooms (not always a given at cheaper Danish hotels).
Some also offer gorgeous bonuses like sea views, cosy fireplaces and – you guessed it – dashing Danish design. Here are seven of the best and most unusual Airbnbs in Copenhagen.
New to Airbnb? You can get 210 DKK off your first trip by signing up here.
This shipping container
Copenhagen is a harbour town so you'd expect to see the odd shipping container or two. But there aren't many you can actually spend the night in.
This 'box house' is actually two containers stuck together, with super-minimalistic interiors – think chipboard walls and floors – and enough room for four guests to sleep soundly through the night.
One of the best things about the place is the location: it's right near the up-and-coming neighbourhood of Vesterbro, with nice views of the water all around. Oh, and there are bikes for you to borrow.
This houseboat in the middle of town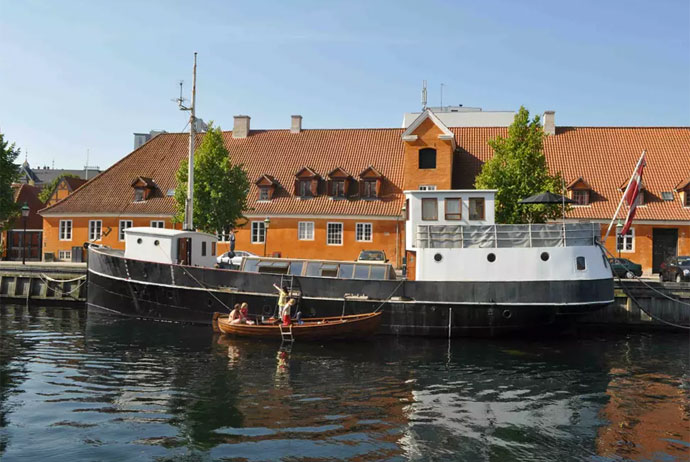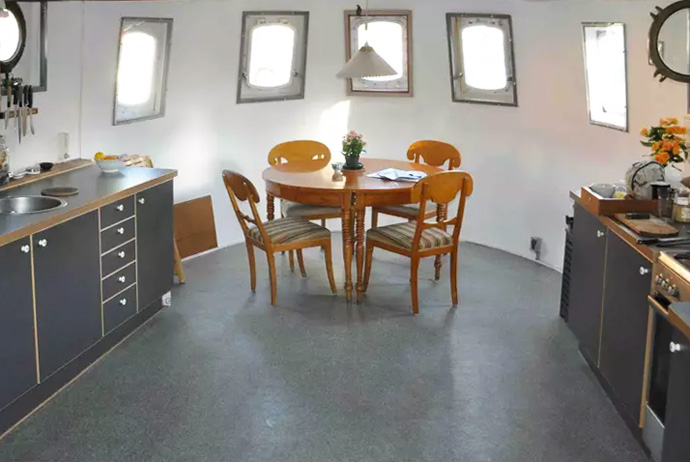 Fancy spending the night aboard your own houseboat, right in the middle of Copenhagen? This place is moored up along one of the city's most central canals, and is a great place to put down anchor if you fancy some serious sightseeing.
It's within easy walking distance of some of Copenhagen's biggest attractions, including Christiansborg Palace and the National Museum. The boat has space for six wannabe sailors in cosy, comfortable cabins – and the deck up top is the perfect place to watch the world go by.
This little house by the sea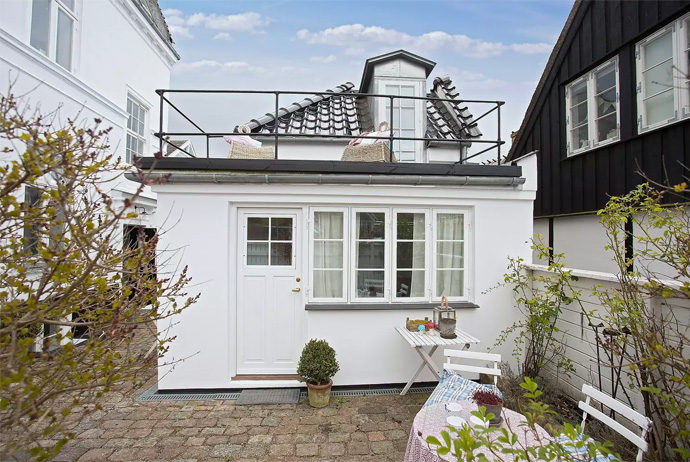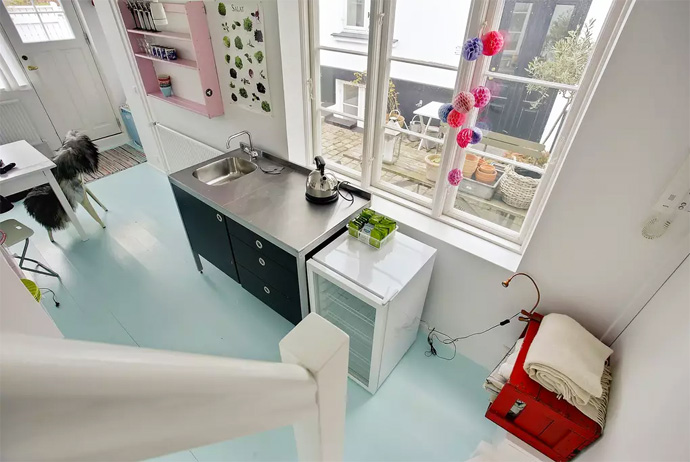 Around 10km north of Copenhagen in the seaside suburb of Skovshoved, this cute little house is an easy bus ride from the city, an easy stroll from the sea, and a short stumble away from the local hotel, which is home to a lively bar.
The bright white interiors are simple and clutter-free, and there are couple of nice outside areas for long summer evenings. Apart from being so close to the sea, this Airbnb is handy for trips to the Dyrehave nature reserve and the Bakken amusement park.
This slick (and very Danish) Nørrebro apartment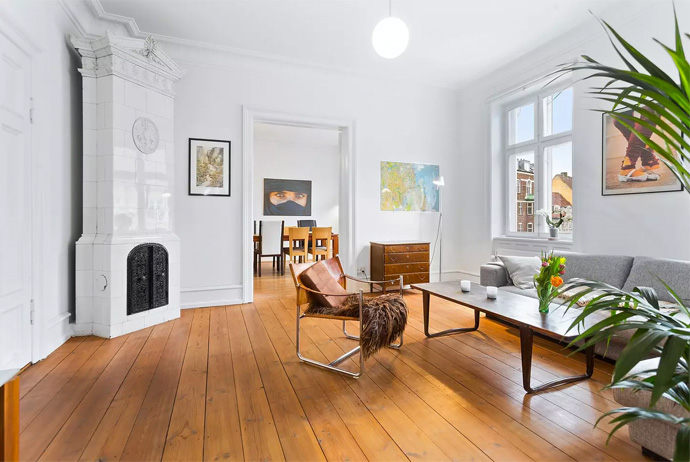 It's no secret that we love Nørrebro, and this spacious apartment is right in the heart of the action. It's about as Danish as it gets, with lots of exposed wood and trendy designer furnishings. It might seem a bit fancy but if you fill it up and split the bill (there's space for eight guests) then suddenly you're in the same price class as some of Copenhagen's cheapest hostels.
One of the best things about staying here is that you probably won't need to worry too much about public transport. Loads of the city's biggest and best attractions are within walking distance (or at least cycling distance).
This 80-year-old sailing ship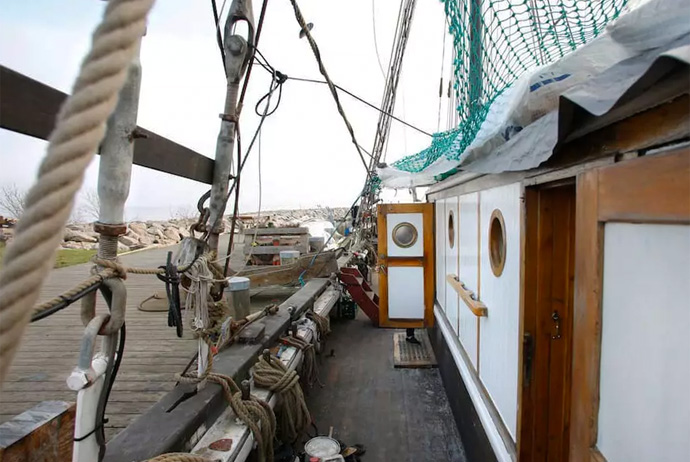 If you're keen to try sleeping on the water in Copenhagen but don't quite have the cash to rent a boat to yourself, consider a night on this handsome, 80-year-old ship near the airport.
It's not super luxurious, but that really isn't the point. The fun bit here is sleeping in the cosy, two-bed cabin up at the pointy end of the ship and starting the next day with a peek out of the portholes. Further back in the ship there's a mess room with 20 wooden beds, so even though you'll get some privacy at night, there's a good chance you'll end up chatting with others over breakfast.
This perfect little waterfront flat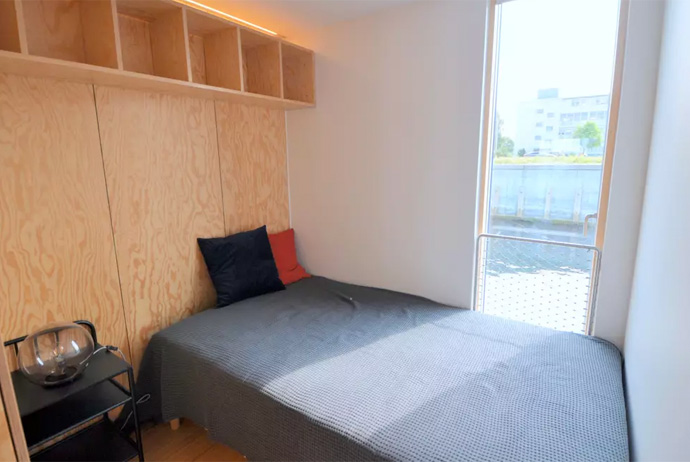 Part houseboat, part modern apartment block, this place is pretty much ideal for a weekend of fun and exploration. One of a few separate flats that share the same man-made island, it's right on the water (and we mean that literally), so you can expect gorgeous views from the shared outdoor spaces. In summer – or even winter, if you fancy it – there's great swimming right outside your door.
If you like food, this is one of the nicest parts of town to stay in. You're close to one of the best food markets in Copenhagen. And in case you're feeling flush (and if you can get a reservation) Noma is within easy reach, too. Harbour buses stop right near the flat, giving you an easy route into town.
This lovely loft space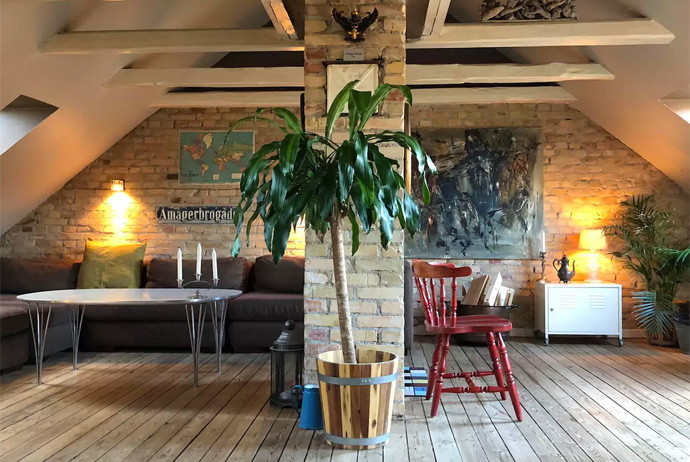 Away from the tourist hubbub and with lower prices to match, this cool-as loft apartment lets you get a feel for 'ordinary' life in Copenhagen. You can spend your days out exploring the local area, which is laid-back and unpretentious, and then come home to warm up by the fire. Expect cosy candlelight, exposed brick walls and a couple of lush green houseplants.
Although it's a bit of a trek to Copenhagen proper, this Airbnb puts you a short bike ride away from both Freetown Christiania and Amager Strandpark (one of Copenhagen's best swimming spots).
Bonus option: This medieval tower with sea views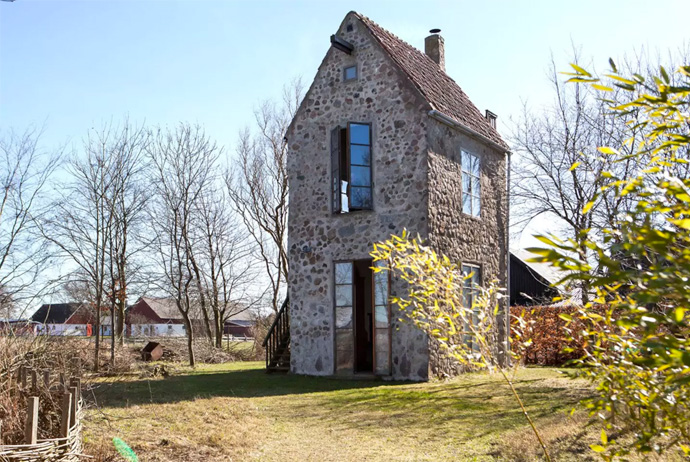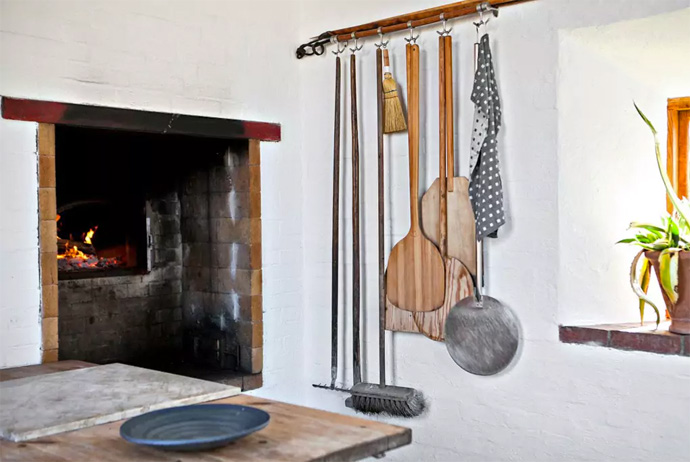 Yeah, we know: it's actually across the water in Sweden. But if you're looking for somewhere quiet, peaceful and historic to stay near Copenhagen, this Airbnb is hard to beat. Where else can you wake up in a medieval tower, enjoying views back over the Öresund Strait towards Denmark?
Breakfast is served inside the handsome, iron-shaped building, whose big windows let the daylight flood in. There's a small balcony for summer days and rustic wood-fired oven for baking – perfect for improving your Swedish fika game! Getting there from Copenhagen takes around 40 minutes by car.