Just across the lakes from Copenhagen's touristy Indre By (Inner City), Nørrebro is a hip neighbourhood with a fun, multicultural atmosphere and an independent vibe.
Just off the main tourist track, this vibrant district has plenty to see and do that's beyond the standard visitor fare. Here are 10 fun things to do when you arrive in lively Nørrebro!
Wander along trendy Jægersborggade
Once notoriously seedy, Jægersborggade has undergone an impressive transformation and is now one of Copenhagen's most interesting and diverse streets.
It's packed with independent shops and quirky cafés and restaurants, from porridge cafe Grød to the Michelin-starred Relæ.
Browse the artisan workshops and vintage clothing shops, then pop into Istid for a nitrogen-frozen ice cream made to order in ever-changing flavours – caramelized banana chocolate chip is a favourite.
Drink some amazing craft beer
The craft beer scene has exploded in Copenhagen, and Nørrebro is a great place to sample some local brews.
Denmark's best-known independent brewer, Mikkeller was founded by a maths teacher who brewed beer on the side and now has a small empire of bars, restaurants and bottle shops.
Nørrebro is home to the brewery's flagship bar, Mikkeller and Friends, where you can taste his creations and choose from 40 drafts and 200 bottles of local and international craft beers.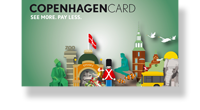 Is the Copenhagen Card worth buying?
Read this guide to see how much you could save during your trip!
Chill out in a unique park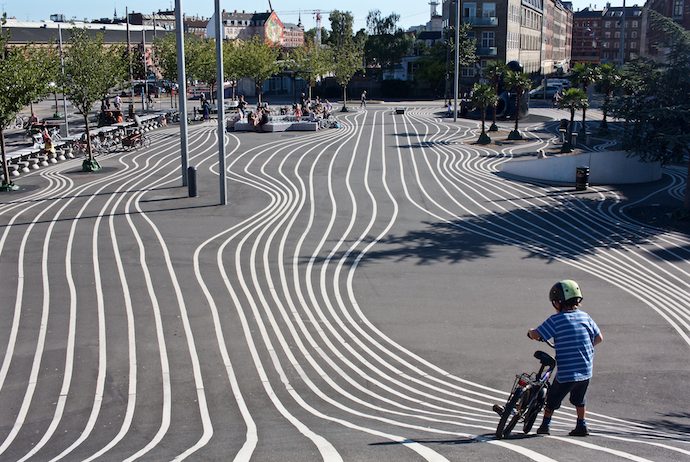 A half-mile-long urban park, Superkilen is a good illustration of Nørrebro's ethnic diversity and cultural background. This multi-coloured public space is divided into red, black and green areas.
The red section represents urban life, with cafés, music and neon signs from Russia and China; the black area is a classic square with a fountain and benches, but in a very modern Danish-design style; while the green space is parkland for sports, chilling and dog-walking.
Superkilen is also decorated with objects from around 50 countries, reflecting the nationalities of local residents.
Look out for a Moroccan tiled fountain, a Japanese octopus slide, a Spanish bull and a Thai boxing ring – even the benches, rubbish bins and manhole covers throughout the park reflect the origins of the locals.
Guided tours of Nørrebro
If you really want to get under Nørrebro's skin and learn about the neighbourhood from a local resident, it's worth joining a guided tour.
This two-hour bike tour
takes you to some of the area's most colourful streets, including Jægersborggade. Alternatively, try this
small-group walking tour
which lets you scout out some of the best shops, attractions and foodie hangouts in Nyboder.
Tuck into brunch at Wulff & Konstali
Copenhagen is a city with a soft spot for brunch, and Nørrebro is a great place to head for your mid-morning fix.
Wulff & Konstali, in Nørrebro's Sankt Hans Torv, serves perhaps the best brunch in the city, with diners assembling their own spread by choosing five or seven items from an extensive selection.
The menu is seasonal and changes regularly, but you can expect such tasty treats as local organic cheeses, cold pea soup, smoked salmon with watercress cream, a variety of eggs and, of course, something for your sweet tooth – the poppy seed waffles with berry cream are a hit.
Relax at the lakes
Separating Nørrebro from the inner city, Copenhagen's series of rectangular man-made lakes are perfect for strolling, jogging or just enjoying the view from a bench.
The lakes are especially lively in summer when the days are long and the sunsets glorious. Enjoy a view of the water while you eat on Kaffesalonen's floating deck, or rent a swan pedal boat and float your way across the lake.
Go vintage shopping in Ravnsborggade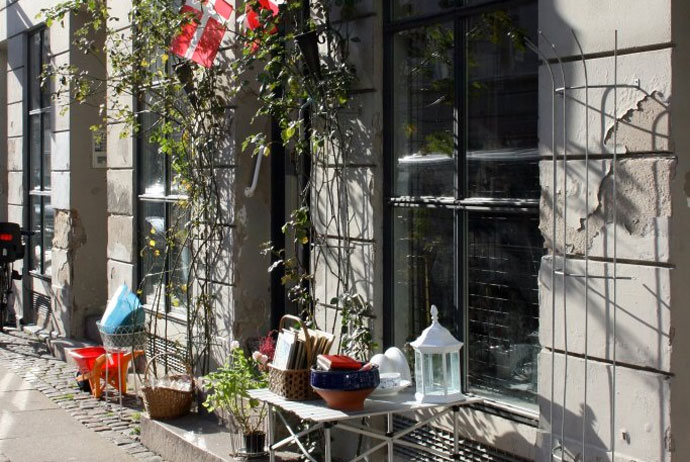 Ravnsborggade is a charming street once known exclusively for its antique shops. Today it's lined with independent designer shops, cafés and number of antique and vintage shops selling trinkets, curios and fashion.
And on four Sundays a year between March and November, Ravnsborggade and its adjoining streets hold a massive outdoor street market, with local vendors selling a great selection of fascinating finds.
Search for treasure among the intriguing items at Ingerslev Antik, or scour the racks of Skt Hans Bazar for the perfect retro outfit or accessory.
Visit the graves of the Danish greats
Assistens Cemetery is the final resting place of many of Denmark's luminaries, including artists, scientists and musicians.
And while visiting a graveyard might not exactly scream 'fun', it's also a beautiful green space, perfect for escaping the bustle of the city.
Nobel Prize-winning physicist Niels Bohr is buried here, as is existential philosopher Søren Kirkegaard.
The most-visited grave, however, is that of Hans Christian Andersen, beloved around the world for his classic fairy tales such as The Little Mermaid and The Emperor's New Clothes.
Experience a self-guided puzzle walk around the cemetery here.
Try Copenhagen's best pizza – with a Danish twist
Nørrebro's Restaurant Bæst serves up incredible pizzas made from ingredients that are as fresh and local as you can get, then cooked at 500ºC in a wood-fired oven.
The vegetables and milk come daily from the restaurant's farm, the salami is home-cured and the mozzarella is stretched by hand to create authentic delicious dishes.
All this attention to detail is unsurprising, since the restaurant is run by Italian-born, Danish-raised chef Christian Puglisi, a former sous chef at Copenhagen's famed restaurant Noma and founder of Nørrebro's Michelin-starred Relæ.
Want to try even fancier food during your Copenhagen trip? Start with our guide to eating New Nordic food on a budget!
People-watch on Dronning Louises Bro
The broad bridge that leads to Nørrebro from Copenhagen's inner city is a natural gathering place for locals and visitors alike. Dronning Louises Bro is a bustling spot, alive with people, cars and bikes.
It's a popular location for both daily life and special events, such as concerts and the huge New Year's Eve festivities.
So, settle in on one of the benches and enjoy the view of the lakes and historic buildings, while the many bicycles and passers-by on the busy bridge will give you a good feel for the local life.
Window-shop for Danish design trainers on Elmegade
Trendy trainer brand ARKK embodies local Danish design, combining Scandinavian style with top-quality craftsmanship.
Conceived and developed in Copenhagen by a pair of friends, its first sneaker, The Raven, promptly sold out when launched in 2014 and its distinctive trainers continue to be a hit with stylish Copenhagen residents.
So it's unsurprising that this hip brand's first store was in Nørrebro. Originally a temporary pop-up, it's now a full-blown concept store – sneaker heaven for trainer fans.
See also:
Nørrebro: Copenhagen's coolest neighbourhood
Copenhagen: Where to try New Nordic cuisine in on a budget
Copenhagen's best houseboats and waterfront hotels
For more by author Caroline Hadamitzky, check out her website http://www.lovelivetravel.co.uk
Like what you've been reading? Get our best tips by email!