As the main airport in Denmark, Copenhagen's Kastrup airport handles a lot of traffic and transfers within Scandinavia, as well as attracting passengers from nearby southern Sweden.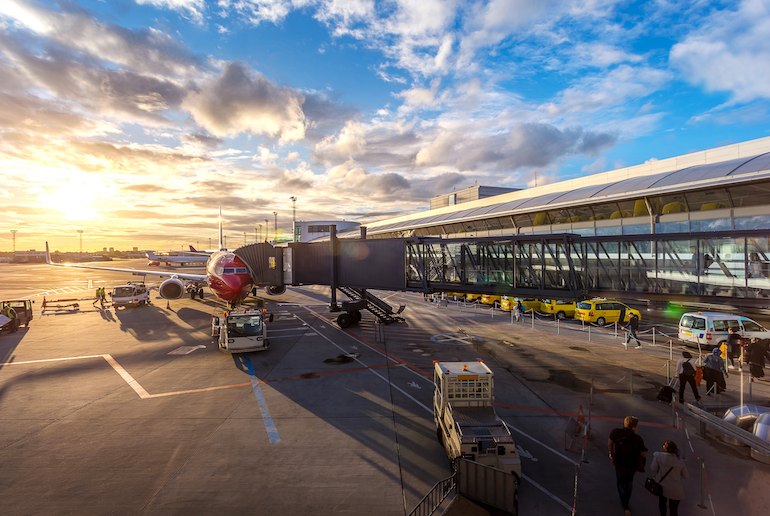 Copenhagen's airport is large and modern and has been frequently expanded in recent years. However, it's still easier to navigate than most capital city airports – the terminals are well connected and few gates require very long walks.
So if you're changing flights at Kastrup and have time to kill, keep reading. We'll provide to tips on how to make your layover as comfortable as possible, and help you decide if it's worth heading to central Copenhagen for a downtown adventure between your flights.
Staying at the airport
Unless you have four hours or more to spare, the wise thing to do is to hang around the airport where there are plenty of options for entertainment, relaxation and shopping.
By far the most shops and restaurants can be found airside after you've gone through security. Here, you can easily spend a few hours browsing through the designer brand stores and grabbing a bite to eat.
Refuelling… and rehydrating
While the landside area (before check-in) has just a few restaurants and fast-food chains, the airside section has plenty of options on both sides of the tax-free shop – from street food to tapas as well as fine-dining restaurants with a more relaxed atmosphere.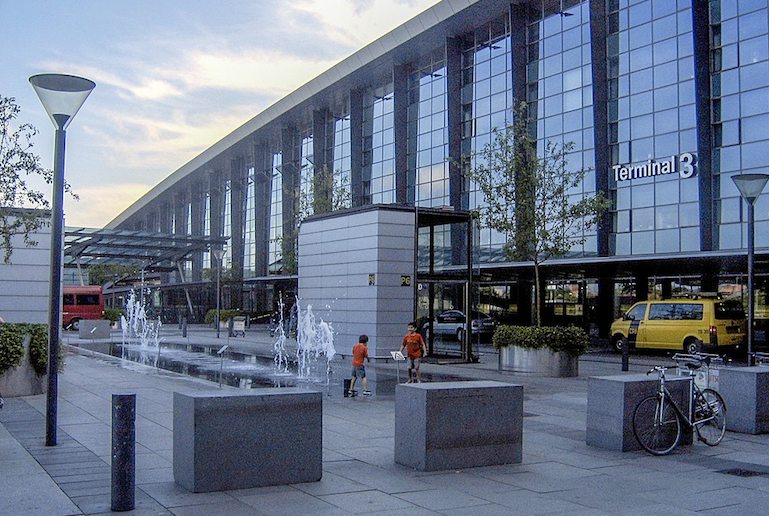 Even if you don't have time to head into Copenhagen, you can still try the beloved Danish classic of smørrebrød (open sandwiches) at Aamanns.
Fancy some famous Danish pastries too? Then head to Lagkagehuset (The Layercake House), while pizza-lovers will enjoy a visit to the popular Danish pizza-chain Gorm's.
If you're simply looking for a caffeine-boost there are several options for grabbing a coffee, or you can sample some Danish craft beers from the local brewery Mikkeller.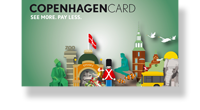 Is the Copenhagen Card worth buying?
Read this guide to see how much you could save during your trip!
Shopping
There are plenty of places to spend your hard-earned money here. Several big Danish brands are represented in the airside section, from clothing and jewellery stores to iconic design from Royal Copenhagen, Georg Jensen and Bang & Olufsen.
Stock up on gourmet liquorice from Joan Bülow, or delight your kids with a box of Lego. Flying Tiger Copenhagen is good for finding budget-friendly travel accessories.
And if you're here at night, you can browse around the large tax-free shop after security, which is open 24 hours a day.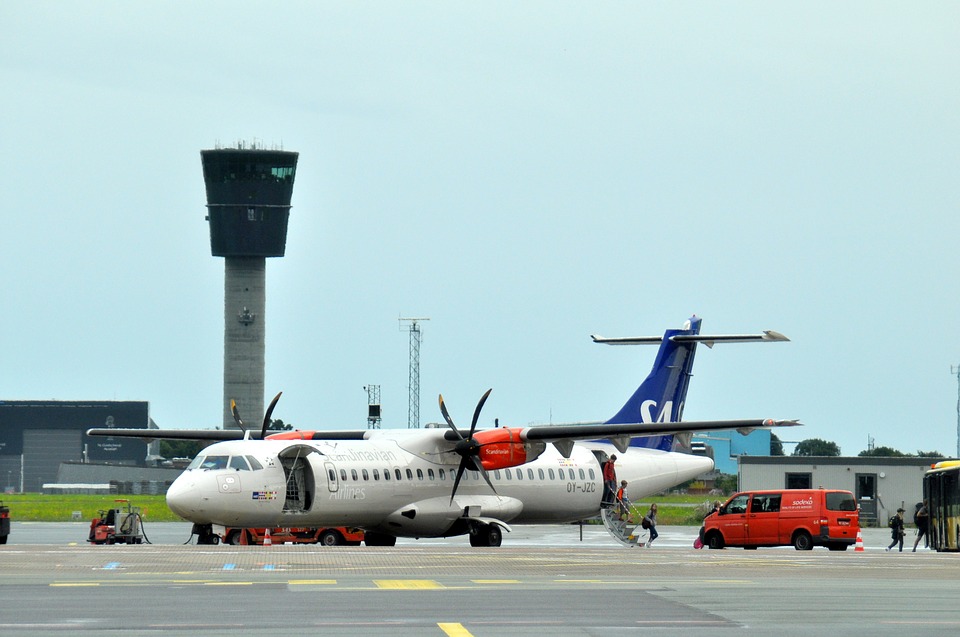 Getting some sleep
Copenhagen Airport doesn't have any en-site hotels, but the nearest option, the Clarion Hotel Copenhagen Airport is just across the street from terminal 3.
It has a spa and 24-hour fitness facilities, so you can burn some energy after a long flight, though it's not the most budget-friendly option, with prices from around 1200 DKK a room.
Other nearby possibilities, just a couple of minutes away by taxi, are the chain-hotels Best Western Plus Airport and Zleep Hotel Copenhagen Airport, while the Ocean Hotel, in a former villa, is the most characterful choice, just one metro stop from the airport.
By train or metro directly from the airport, it only takes a few minutes to reach the Park Inn by Radisson and Copenhagen Go Hotel. And within a five-minute taxi-ride, you can get the area's best view from Marriot's iconic 4-star hotel Bella Sky.
At the other end of the scale, the eco-friendly Danhostel Copenhagen Amager provides the most budget-friendly option with a bed in a dorm room from 200 DKK.
Can I sleep for free at the airport?
Want to save money or just have a few hours to spare? Your chances should be good for finding a seat or a corner to kick back in for a few hours' sleep.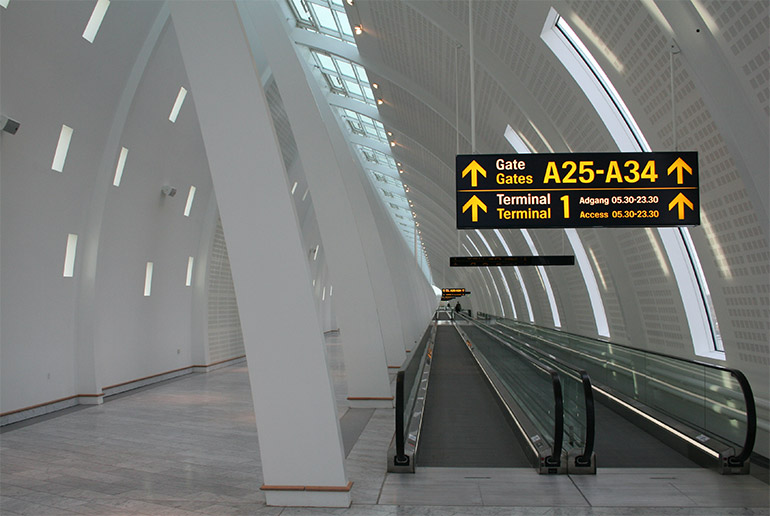 The airport is open all night and the security staff are normally relaxed about travellers hanging out here. It's a good idea to bring a blanket or extra sweater with you, as it can get a bit chilly at night.
What about airport lounges? What are my options?
If you're looking to get some work done or just want to relax, then you can choose from no less than eight different lounges, with three in terminal 2 and five in terminal 3.
The lounges are normally open between early morning until around 9–10pm. Most include some sort of food and drink, as well as the standard newspapers and free wifi.
Just one of the lounges is exclusively for members of frequent flyer programmes, but all the others can all be accessed for between 160 and 250 DKK.
For a distinctively Danish touch, the Carlsberg Aviator Lounge includes a buffet of smørrebrød and three different Carlsberg beers on draft.
Freshening up
The only lounge with shower facilities is the SAS Gold Lounge which is only accessible with an SAS or Star Alliance Gold Membership Card.
Alternatively, for 350 DKK, you can use the spa facilities including a saltwater spa and aroma steam bath at the Clarion Hotel, across the street from terminal 3.
A cheaper way to treat yourself is in one of the massage chairs found throughout the airport. And if you need a hair cut, Cutters will give you a trim for a set price of 299 DKK.
Seeing a doctor
In case of emergencies, a consultation with a doctor is available around the clock in terminal 2. The Airport Doctor can also do routine checks, renewal of prescriptions and vaccinations if you've made an appointment beforehand.
Check the pricelist before you drop in; holding a valid boarding card will save you 20% on the bill.
There's also a physiotherapist available for pre-booked appointments in terminal 2, as well as a pharmacy if you need to stock up on meds.
Struggling with allergies? Then it might be best to avoid the perfume-fog in the tax-free shop. Just keep left after security and use the short-cut through an automatic door.
Staying connected, getting info and entertaining the kids
Free wifi is available throughout the airport without any time limits. There are also plenty of plugs to charge your phone.
If you download the CPH Airport app, it gives departure and arrival time updates, plus estimated waiting times at security.
Travelling with kids? Then head to the food court between gates A and B for a cool airport-themed play area.
And if you've got more time, one of Denmark's most visited attractions is just a 20-minute walk from the airport. The whirlpool-shaped national aquarium Den Blå Planet holds 7 million litres of water and is home to more than 20,000 animals.
Heading into Copenhagen
Unlike many capitals around the world, Copenhagen's airport is very close to the city. It is located on the large island of Amager, and the city centre can be reached in just 10 minutes by taxi. Alternatively, there are several public transport options.
The city centre itself is very walkable, so if you've got a few hours to spare, you can get a good feel of the city on a long stroll down Strøget to Nyhavn and back.
Alternatively, the iconic Tivoli Gardens are found just across the street from the central station. You can spend a couple of enjoyable hours hours before jumping on the train back to the airport.
Dumping your bags
If you want to leave your luggage and head into Copenhagen, you can do so at the P4 parking house just outside Terminal 2.
Here, you'll find self-service luggage lockers of various sizes, the largest of which can take ski and golf equipment.
Prices range from 80–120 DKK for 24 hours (payable only by credit card). If you're leaving the airport for several days, you can pay for up to seven days of storage.
Getting to the city
Taxis can be expensive in Denmark, but there are plenty of options for taking public transport to the city centre. Trains, metros and buses all go directly from the airport, and no matter which you choose, you can get downtown within 30 minutes.
Check our detailed guide for your best option. Staying longer? Try these guided tours of Copenhagen.
Do you need a visa?
If you want to explore Copenhagen during your layover, non-EU citizens will need a valid tourist visa for the Schengen area.
Be aware that passengers from some non-EU countries must obtain a transit visa simply to change planes at Copenhagen Airport. Check here for an updated list of which nationalities require transit visas.
Helpful guides for spending time in Copenhagen between flights:
50 cheap and free things to do in Copenhagen
Is the Copenhagen Card worth buying?
7 of the best Airbnbs in Copenhagen
Tips for cycling in Copenhagen
Getting from Copenhagen to Malmö
See also:
The best canal tours and boat trips in Copenhagen
Visiting The Little Mermaid in Copenhagen