Looking for an unusual name for your baby boy? Why not check out some cute Norwegian boy names?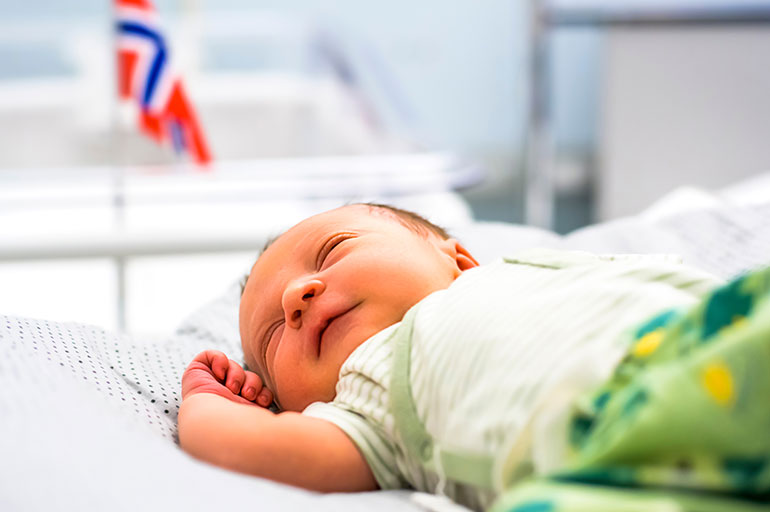 Norwegian men's names tend to have tall, blond, healthy and sporty connotations – and who wouldn't want that for their newborn baby boy?
Some traditional Norwegian boy names have their roots in the natural world, while others come from Nordic mythology.
Whatever the origins of your chosen name, you can't go wrong with this selection of handsome Norwegian boy names!
We've looked into the most popular Norwegian boy names, as well as some of the more uncommon Norwegian boy names. So, read on for a good insight into the best Norwegian boy names and meanings.
Top Norwegian boy names
Norwegian boy names and their meanings
Classic Norwegian boys names
Unusual Norwegian boy names
Famous Norwegian boys names
The cultural significance of classic Norwegian names
Pronunciation of Norwegian boys' names
Norwegian dog names
120 Norwegian boy names names (A–Z)
Top Norwegian boy names
If you want some idea of what Norwegians are calling their baby boys, here's a list of the top ten most popular Norwegian boy names.
Jakob/Jacob
Noah/Noa
Emil
Lucas/Lukas
Oliver
Isak/Isac/Isaac
William
Filip/Philip/Fillip/Phillip
Aksel/Axel
Theodor/Teodor
And this is the number of boys who were given that name in 2022 (the last full year for which statistics are available).
| | |
| --- | --- |
| Boys name | Number of boys called that name in 2022 |
| Jakob/Jacob | 414 |
| Noah/Noa | 414 |
| Emil | 405 |
| Lucas/Lukas | 405 |
| Oliver | 382 |
| Isak/Isac/Isaac | 381 |
| William | 348 |
| Filip/Philip/Fillip/Phillip | 343 |
| Aksel/Axel | 321 |
| Theodor/Teodor | 321 |
Classic Norwegian boys names
If none of the above take your fancy, why not look at some of the more traditional Norwegian boy names.
Some of the classic Norwegian boy names are pretty unusual outside of Norway itself today and are surely ripe for a comeback!
So, here are the top ten most popular Norwegian boy names of all time, with the number of males in Norway registered with that name in 2022.
| | |
| --- | --- |
| Name | Total number of men in Norway with that name in 2022 |
| Jan | 49,484 |
| Bjorn | 37,074 |
| Per | 37,002 |
| Ole | 33,971 |
| Lars | 31,529 |
| Kjell | 24,902 |
| Thomas | 24,552 |
| Svein | 23,861 |
| Knut | 23,638 |
| Tor | 22,488 |
Norwegian boy names and their meanings
The best Norwegian boy names not only sound good, but have appealing and interesting meanings and origins.
So we've checked out what the top ten Norwegian boys' names mean and why you should choose them.
Noah/Noa
The origins of the name Noah are fairly obvious – it's a Hebrew name that comes from the bible.
It means "rest" or "repose" and is an increasingly popular name for boys throughout Europe and the US. In fact, it regularly ranks as the most picked boys' name in the world!
The original Noah was considered to be such a good, perfect person that he was chosen by God to repopulate the earth after the great flood – so a great role model for a baby boy!
Oliver
A perennial favourite name, Oliver derives from the old Norse name Áleifr, which means "ancestor's descendent."
It also has Latin and French roots, which come the word meaning "olive tree".
The best-known Nordic Oliver is the rally driver Oliver Solberg, son of the Swedish rally driver Pernilla Walfridsson and the Norwegian driver Petter Solberg, who was World Rally Champion in 2003.
Lucas/Lukas
The name Lukas has Greek origins and means "the man from Luciana" (a region of southern Italy). It also has Latin roots which mean "bringer of light".
The Urban Dictionary has Lukas as a fun-loving, handsome, clever guy!
Isak/Isac/Isaac
Of Hebrew origin, the name Isak or Isaac has a great derivation – it means "to laugh" or "rejoice". And who wouldn't want that for their baby boy?
Unsurprisingly, it's a popular choice throughout Europe and the US, with Isaac Newton topping the most famous Isaac list. Though Norwegian footballer Isak Hansen-Aarøen, who currently plays with Manchester United's under 21s team is one to watch!
Aksel/Axel
Popular throughout Scandinavia, the name Aksel comes from the Hebrew name Absolom meaning the "father is peace".
Emminent Norwegian Aksels have included politicians Aksel Zachariassen and Aksel Hagen, the yacht-racing navigator Aksel Magdahl, the alpine skier Aksel Lund Svindal, and the actor/director Aksel Hennie.
Emil
The male version of Emily, the popular Germanic name Emil is actually of Latin origin. Its means "to strive or excel", or "rival", so is a fitting name for Norwegian martial artist, Emil Weber Meek.
Filip
Filip/Philip/Fillip/Phillip are all variations of the Greek name Philippos, which means "horse lover." Filip is the most common form seen in the Scandinavian countries.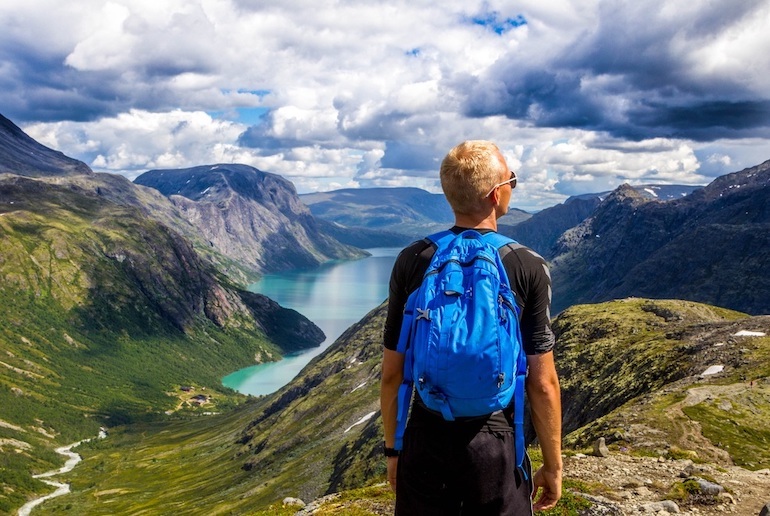 It makes a great name for any animal lovers, as well as those with a sporty bent, such as Norwegian footballers Filip Brattbakk and Filip Rønningen Jørgensen and runner Filip Ingebrigtsen.
Jakob/Jacob
The Scandinavian version of the Hebrew name Jacob, Jakob is a popular choice that means "he who supplants".
An apt name for the Norwegian runner Jakob Ingebrigtsen (brother of Filip Ingebrigtsen), who won gold at the 2020 Tokyo Olympics in the 1500 metres!
William
The Germanic name William comes from the words wil (will or desire) and helm (helmet or protection), and is generally taken to mean "resolute protector".
The name has had royal connections throughout the ages, from William the Conqueror through Prince Wilhelm of Sweden and Norway to the UK's current Prince William.
Theodor/Teodor
Teodor is the Norwegian version of the classic Greek name Theodor, which means "gift of god".
It comes from the ancient Greek theós, meaning "god" and  dôron, meaning "gift". Often abbreviated to Theo, it's a good choice for a much-wanted child.
Unusual Norwegian boy names
And if you're looking something completely different, you'll need to search further down the list of the top 100 Norwegian boy names to find some unique Norwegian boy names.
Some more unusual options include Dag (which means "day"), the Old Norse name Ingolf (which means "Wolf god") or Jarl (which means "nobleman" or "chieftain").
If you'd prefer something more regal, why not try Olav ("relic" or "ancestor's heritage"), who was King of Norway Olav V (1957–1991) – although the name is perhaps better known today as the snowman from Frozen!
Alternatively Haakon is another royal name, which means "the highest son" and was often given to the heir to the throne. It's the name of the current Crown Prince of Norway (born 1973), and may well see an increase in popularity when he becomes king.
And one of our favourite Norwegian boy names is Roald, which means "fame", "ruler" or "leader". This very apt name is shared by two eminent Norwegians, the children's author Roald Dahl and the explorer Roald Amundsen.
But if some of these suggestions are a bit too out-there for a first name, you could always choose a Norwegian middle name for your boy, so that he has the option to use it when, or if, he wants!
Famous Norwegian boys names
If you're looking an instantly recognisable Norwegian boys' name, how about Oscar?
Just outside the top ten of the most popular names, Oscar has Celtic and Old Norse roots. The Norse version is a corruption of the name Ásgeirr, which means "the spear of god".
It's been a popular choice throughout the ages in Norway, with two kings – Oscar I and II of Sweden and Norway – and a prime minister, Oscar Fredrik Torp (who was the premier from 1951–55) holding the name.
Other famous Oscars include Oscar Wilde and Oscar the Grouch from Sesame Street!
Two of the best-known Norwegians of all time share the name Edvard – the painter Edvard Munch (of The Scream fame) and the composer Edvard Grieg.
Despite its strong Norwegian associations, it's actually from Old English origins. It comes from the Anglo-Saxon words ēad (meaning "wealth") and weard (meaning "guardian") and means "the protector of wealth".
The cultural significance of classic Norwegian names
The Norwegian name Knut comes from the Old Norse word knútr, which means "knot". Its has historical significance as the name of the well-known Viking King Knut of Denmark, Norway and England.
Bjorn is a classic Norwegian name that means "bear". In the past, it was a popular choice for baby boys that suggests cuteness and strength at the same time!
The classic name Per is a variation of Peter and means "stone" or "rock". It's a traditional name deriving from nature that suggests strength and fidelity.
Svein is another classic Old Norse name. It means "young man" or "warrior" and was often given to sons of soldiers or royalty who were expected to flight for their country.
Or what about Lars, which means "crowned with laurels"? This refers to a wreath made of laurel leaves which was traditionally given to the winner of a race or contest. This suggests that a child named Lars will have success in life!
Pronunciation of Norwegian boys' names
On the whole, Norwegian boys names are not tricky for English-speakers to pronounce. Many of them are said just as they are written, but with a Norwegian accent, of course!
Filip, Emil and Aksel, for example, are all pronounced as you would expect. Others, however, are harder to pronounce!
Ole, for example is not pronounced like "hole" but without the "h". In fact, it sounds more like the Spanish word "Ola"!
And Lars is pronounced "Larsh", with a "sh" sound at the end.
Remember too that the letter "j" is pronounced like a "y" in names such as Jacob and Jan.
For more useful tips on how to pronounce Norwegian names, check out this clip below.
Norwegian dog names
Alternatively, you could a choose Norwegian boy name for your dog, so that you can be as outlandish as you dare – the dog won't mind!
Some popular options include Loki (after the Marvel trickster god), Arne (meaning "eagle"), Enok (meaning "faithful"), the old Norse name Balder (meaning "prince"), and Bjorn (which means "bear").
120 Norwegian boy names names (A-Z)
And if you're still not sure which Norwegian boys name to choose, here are some more ideas. 
Check out this alphabetical list of the 120 top Norwegian boy names, including true classics and some more modern options!
| | | |
| --- | --- | --- |
| Aage | Alf | Andreas |
| Arne | Arvid | Axel |
| Bård | Bent | Bjarte |
| Bjørn | Brage | Carl |
| Dag | Daniel | Edvard |
| Egil | Einar | Eirik |
| Eldar | Emil | Endre |
| Erik | Even | Felix |
| Fredrik | Frode | Gaute |
| Geir | Gunnar | Gustav |
| Håkon | Halvard | Hans |
| Harald | Henrik | Herman |
| Inge | Isak | Jan |
| Jens | Jo | Johan |
| Johannes | Jon | Jonas |
| Jørgen | Kai | Kalle |
| Karl | Kasper | Ketil |
| Kim | Knut | Kristian |
| Kyrre | Lars | Leif |
| Ludvig | Mads | Magnus |
| Marius | Martin | Mathias |
| Mats | Mikkel | Morten |
| Nikolai | Odd | Ola |
| Olav | Ole | Oscar |
| Osvald | Otto | Pål |
| Peder | Petter | Ragnar |
| Rolf | Runar | Sigurd |
| Simen | Sindre | Steinar |
| Stian | Svein | Thomas |
| Thor | Tor | Torbjørn |
| Tord | Trond | Trygve |
| Ulf | Ulrik | Vegard |
| Vidar | Vilhelm | Vincent |
| Øystein | Øyvind | Åge |
For more cool ideas for baby boy names see also:
Cool male Viking names and their meanings
The best Norse names and their meanings
The most popular Swedish boys names
Scandinavian boys names
Like what you've been reading? Get our best tips by email!