If you're only visiting Stockholm for a short while, where should you go and what should you see? Here we pick our top must-see sights and must-explore districts, so you can get the best out of the city, however long you're staying.
Gamla Stan (The Old Town)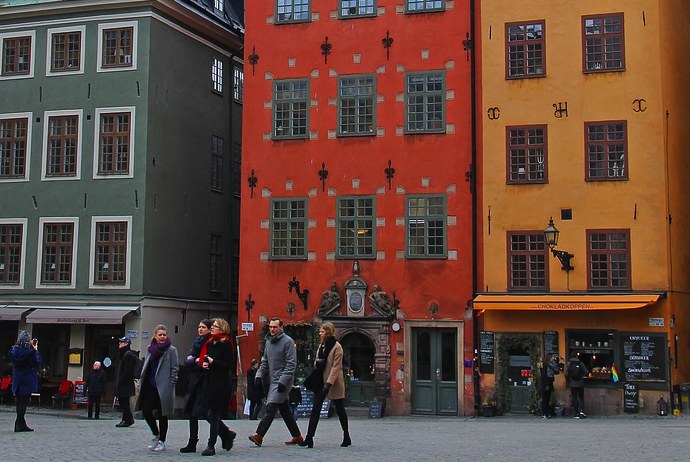 It might be touristy, but Stockholm's Old Town is always worth a visit. Not only is it home to some of Stockholm's cosiest cafés, it's also bursting with history.
This area is where the city of Stockholm was founded. The main square, now edged by souvenir shops, is where executions took place during the 'Stockholm Bloodbath' of 1520 (join a guided tour to learn more about the gory details). While you're here, check out the Nobel Museum, dedicated to winners of the prizes handed out each year in December.
Södermalm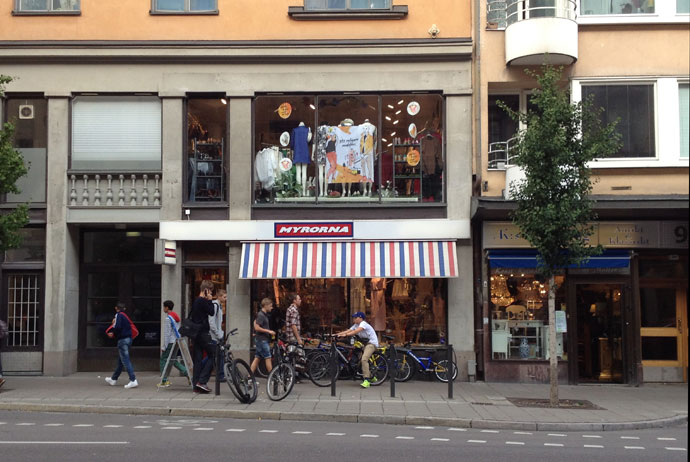 Once you've had enough of Gamla's Stan's cute cobbled lanes and alleyways, you'll be wanting somewhere a little more cool and trendy to explore. Södermalm is the district to head for to get your fill of arty vintage shops, design boutiques and hip cafés. Formerly, a working-class district, it's been regenerated to become one of Stockholm's most desirable areas, with a lively creative vibe and a vibrant food, drink and party scene.
★ SUGGESTED DISCOUNT
Save with the Stockholm Pass
Get up to 50% off at Stockholm's top attractions, including the Vasa Museum, SkyView Stockholm and The Viking Museum, plus discounts on some of the city's best boat trips.
Vasa Museet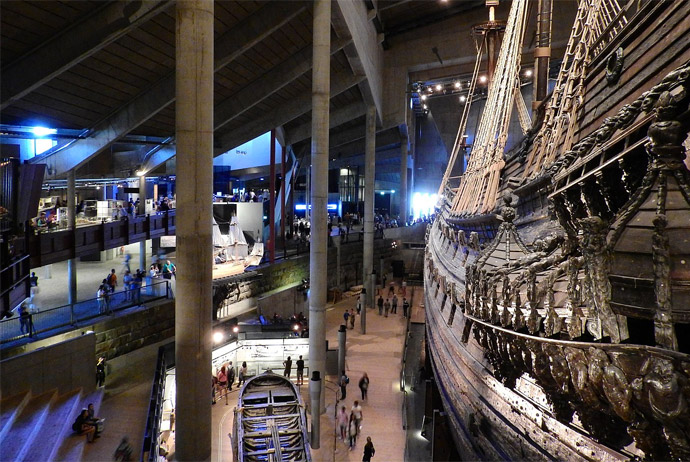 If you're short of time, the state-of-the-art Vasa Museet is the one museum in Stockholm that's a must-see. Sited on part of the old naval dockyards, this huge purpose-built museum houses the Vasa, a beautifully preserved 17th-century warship that sank in Stockholm harbour on its maiden voyage in 1628. The ship lay in the harbour beneath the waters for more than 300 years until it was recovered in the 1960s and restored to its former glory.
Nothing prepares you for the sheer size of the ship, which is displayed with surrounding walkways allowing close-up views of its impressive craftsmanship, while galleries and exhibitions tell the full story of the ship, its sinking and its reconstruction.
Buy tickets for the Vasa Museum here
Drottningholm Palace

If you've got time for just one day trip out of the city, Sweden's first Unesco World Heritage site, the imposing Drottningholm Palace is the place to choose. Built on the island of Lovön in the 17th century, the palace's beautifully landscaped gardens, ornate décor and furnishings and grand interior have lead to comparisons with Versailles, though on a smaller scale.
Commissioned by Eleonora, the widow of King Karl X, and designed by father and son architects Tessin the Older and Younger, the palace is still home to the Swedish royal family today. Keen to visit? This guide has all you need to know.
Drottninggatan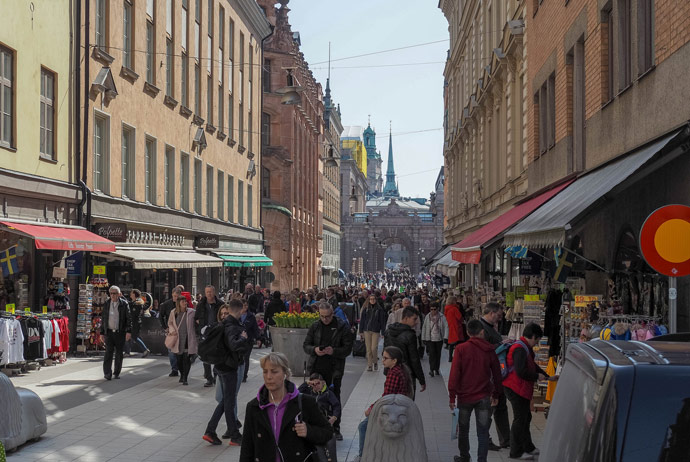 Stockholm's main shopping street, pedestrianised Drottninggatan runs north from the Riksbron bridge, which leads over to Gamla Stan. A shopper's paradise, it's home to all the big-name brands, from the Swedish H&M and Clas Ohlson to international labels such as Zara and River Island. It's also where you'll find Åhlens, one of Sweden's largest department stores, as well as some smaller Swedish design brands, such as Lagerhaus. This guide has tips on the Swedish shops worth checking out.
And when you've had enough retail-therapy, you can pop into the Strindberg Museum, at no. 85, the former home of author August Strindberg, for a dose of culture.
Skeppsholmen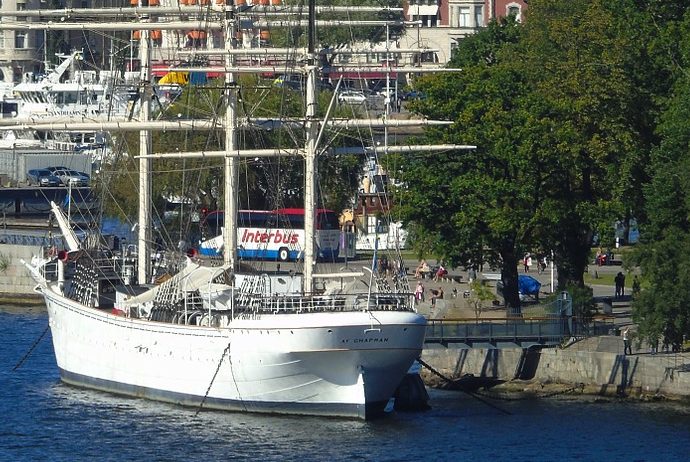 The lovely, leafy island of Skeppsholmen provides a welcome antidote to the consumerism of Drottninggatan, with its green waterfront promenade giving great views over the water to Gamla Stan. But it's the island's museums that are the main draw, in particular the impressive Moderna Museet, whose contemporary collection includes works by the likes of Salvador Dali, Francis Bacon, Andy Warhol, Louise Bourgeois and Picasso.
The island is also home to the Swedish Museum of Architecture and Design and the Museum of Far Eastern Antiquities, with exhibitions on subjects as eclectic as paper art to miniature paintings from India.
Skansen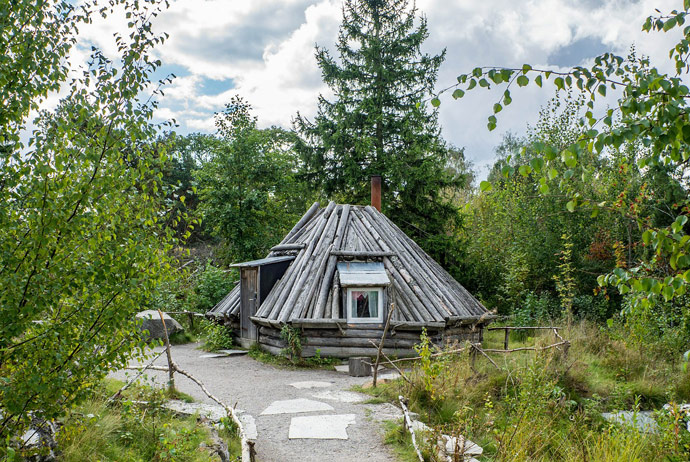 On the island of Djurgaraden, the vast open-air museum of Skansen is a great place to find out more about Sweden's culture and rural life, from Sami traditions to life on a traditional farmstead.
The world's oldest open-air museum, it houses some 150 reconstructed buildings from a town square to windmills and manor houses. Workshops and exhibitions of crafts and farming techniques are on display and there's even a zoo of native animals. Tickets are available here.
Stockholm Archipelago
Exploring the Stockholm Archipelago is one of the real joys of a trip to the city – and with nearly 3000 islands, there's certainly no shortage of places to choose from.
The islands of the central archipelago are easily visited from Stockholm on a day-trip by ferry – and some even by bus – with the nearest islands such as Vaxholm taking just over an hour from the centre of the city. You can even explore the archipelago by kayak on a guided trip or on this sailing adventure.
The islands vary from unspoilt, wooded idylls with sandy beaches to popular day-trip destinations with lively jetties, campsites and a few cafés and restaurants. But all make for a great place to do some walking, cycling, swimming and to escape the bustle of the city. This guide rounds up some of the best islands to visit.
The Abba Museum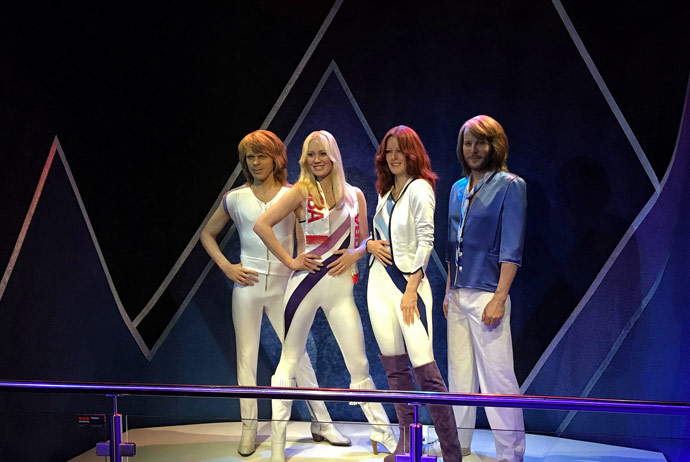 Now, this a real Marmite experience! True Abba fans will love the museum; others will want to give the whole thing a miss. But, however you feel about the 1970s supergroup, you can't deny that they are real Swedish icons, and the story of their meteoric rise to fame, mingled with the romantic intrigue and heartbreak of the band's members, is an interesting one.
The museum is a bit pricey (book ahead here) but it gives you the chance to check out the unmistakeable glam rock costumes and platform boots, get up on stage and sing along with holograms of Annifred, Agnetha, Bjorn and Benny.
Nationalmuseum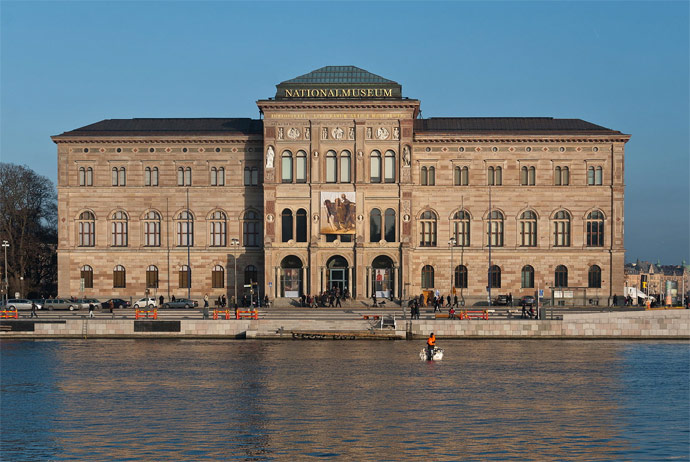 After five years of renovation, Sweden's largest museum of art and design has re-reopened. Its vast collection includes paintings, sculptures, arts and crafts and photographs from the sixteenth-century to today, with paintings by the likes of Rembrandt, Watteau and Renoir.
It also puts on some great exhibitions on subjects as diverse as Swedish design company A&E, ceramics through the ages and the paintings of John Singer Sergent.
Hötorgshallen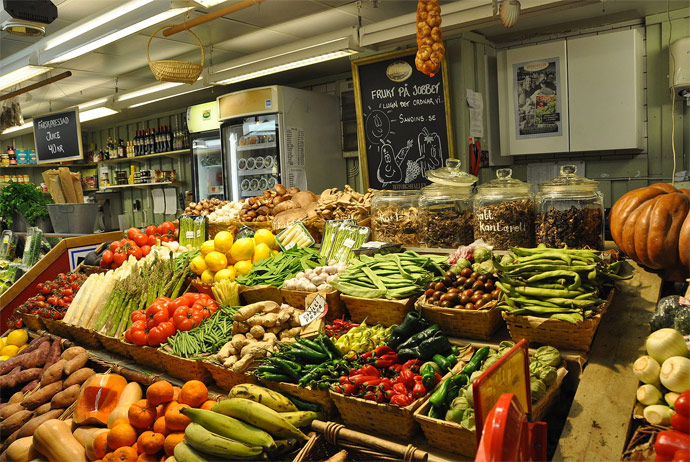 If you're feeling pecking, check out the wonderful Hötorgshallen food hall in Norrmalm. This historic indoor market has been dishing up and selling food on this site since the 1880s.
Less known and more low-key than the upmarket Östermalmshallen food hall (which is currently being renovated), it has food stalls serving up dishes from around the world, from Peru to Albania to Eritrea, as well, of course, as some tasty Swedish delicacies. And there's a fresh produce market selling fruit and veg on the square outside. Here are some more tips for eating on the cheap in Stockholm.
Östermalm
Stockholm's most upmarket district might not appeal if you're on a budget, but it costs nothing to wander along Östermalm's waterfront gazing up at the grand buildings that house smart hotels and embassies. And it's also free to window-shop at the many designer boutiques, like Gucci, Armani and Versace, and the beautiful, upmarket Swedish design stores, such as Modernity.
On a more affordable level, the district is also home to Sweden's best history museum, Historiska Museet, with its impressive collection of Viking gold, jewels and treasure.
See also:
Where to stay in Stockholm
The best guided tours in Stockholm
Visiting Stockholm in winter