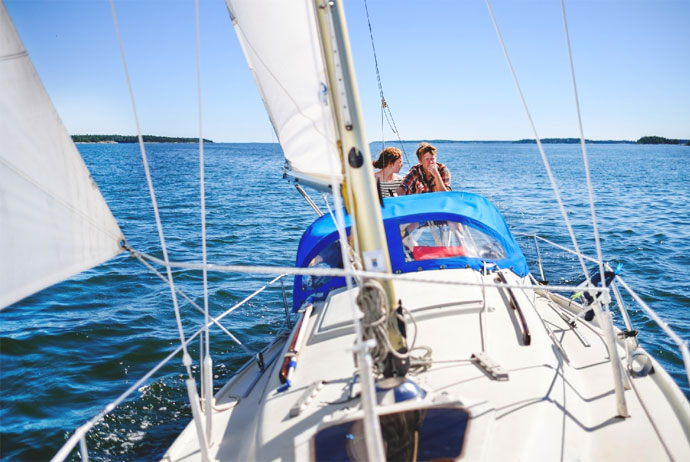 ✓ Full-day tour (9 hours)
✓ Led by an experienced skipper
✓ Explore the archipelago
✓ Eat lunch on a deserted island
✓ Includes transfers from Stockholm
✓ From 2950 SEK per person

Visiting Stockholm's beautiful archipelago is an absolute must, especially if you're visiting during the summer, and there's no better way to see the islands than from the deck of a beautiful sailing boat.
This full-day tour gives you a unique opportunity to sail through parts of the Stockholm Archipelago that are off limits to most tourists, stopping for a delicious lunch on an uninhabited island. During this stop you'll also have a chance to swim, sunbathe (weather permitting!) and relax. You can also try your hand at fishing.
Includes
The tour includes transfers by road from Stockholm to the boat landing (your skipper will meet you), and at the end of the day you'll be brought back to Stockholm. Discounts are available for students and children.

By submitting a tour request on this site you agree to be bound by our terms and conditions

Questions? Want to make a special request? Send us a message now!