Stockholm looks even more picturesque than usual in winter, especially when its medieval lanes, ornate palaces and grand squares lie coated beneath a layer of crisp white snow. And there's no shortage of fun things to do in the run-up to Christmas, with colourful markets, lively outdoor ice rinks, interesting museums and galleries, and cosy coffee houses to warm up in, even when the temperatures outside plunge.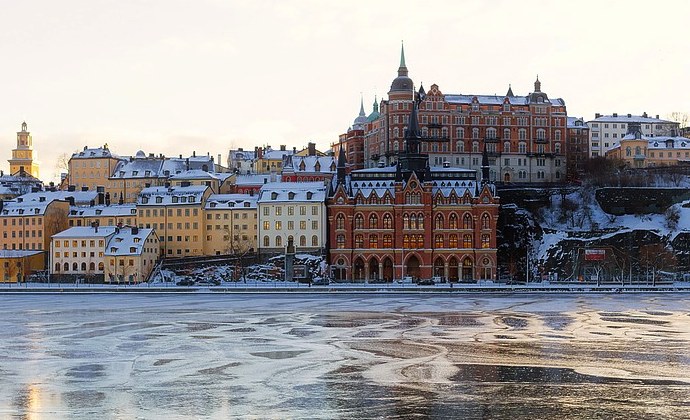 Stockholm is a city that's geared up for the cold, so you'll find many of its main attractions open in the run-up to Christmas despite the chilly weather. A good way to keep costs down if you're visiting several of the city's sights is to get a Stockholm Pass, which gives free entry to some amazing museums and historical buildings as well as free bus and boat trips round the watery city.
The pass also allows you to avoid any queues at the ticket offices. We've picked some of favourite places to visit below, so here are 10 ways to have fun and save money with the Stockholm Pass this Christmas.
See thrones and jewels at the Royal Palace
The austere-looking exterior of Stockholm's vast Royal Palace hides a riot of opulence inside. Its lavish Royal Apartments house intricate tapestries and beautifully crafted furniture – don't miss the extravagant Karl XI's Gallery (inspired by Versailles' Hall of Mirrors), with its huge gilded mirrors and ornate crystal chandeliers.
Head down to the vaults too to check out the Treasury, with its bejewelled crowns, swords and regal paraphernalia. Entry usually costs around 160 SEK, but is free with the Stockholm Pass.
Throw yourself into Christmas at Skansen
Wrap up warm to visit Skansen, the world's oldest open-air museum, where you can explore recreated farms, shops and historic buildings and learn about Swedish history and native animals. There's also an aquarium and a children's zoo, housing more exotic animals. Don't miss out on the chance and book your tickets here.

An atmospheric Christmas market has been held here for over 100 years, with food and handicrafts stalls, bonfires, music and dancing. Expect to pay 100–180 SEK for admission to Skansen; entry is free with the Stockholm Pass.
Visit the Vasa Museum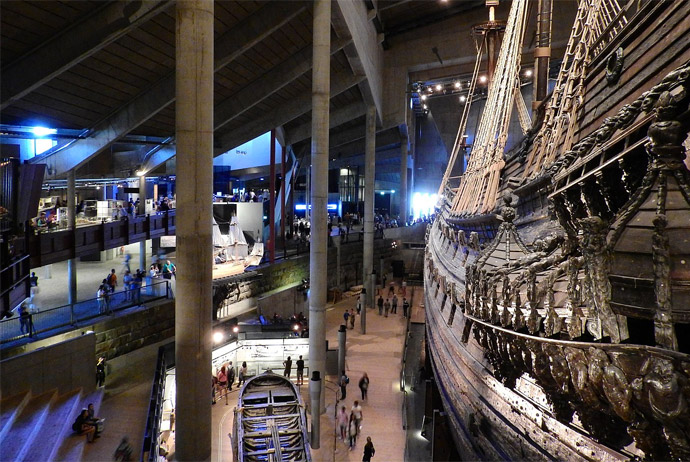 Scandinavia's most visited museum, the Vasa Museum is free to visit with the Stockholm Pass, and it's a fascinating place to spend a winter's afternoon. Its highlight, the beautifully preserved 17th-century wooden Vasa ship, sank outside Stockholm in 1628, a mere 20 minutes after setting sail on its maiden voyage.
The majestic warship lay preserved in mud in the harbour for over 300 years until it was salvaged and renovated in the 1960s – the purpose-built Vasa Museum has been its home since 1988. The usual entry price is around 130 SEK.
Keep warm and carry on with a bus tour
If you really want to keep warm, the best way to get round the city's sights is aboard the 'Hop-on Hop-off' bus tour which drops you outside Stockholm's main attractions, plus some of its best shopping districts. While a 24-hour ticket usually costs around 450 SEK, you can 'hop on' for free with the Stockholm Pass.
Enjoy the views at the Photography Museum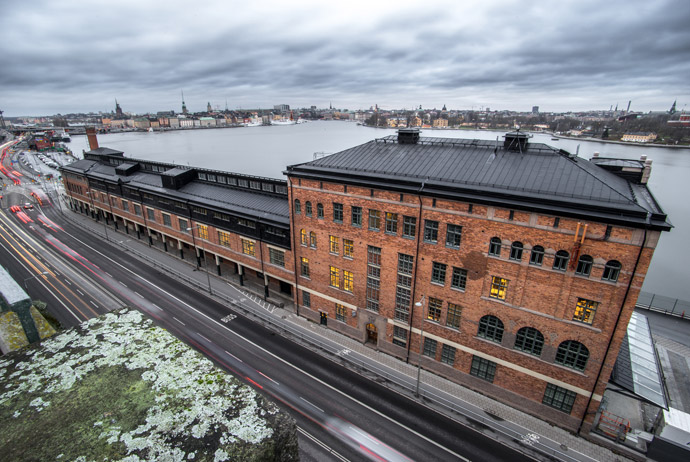 Escape the cold by exploring Stockholm's contemporary Photography Museum (Fotografiska), inside a converted former customs building on the waterfront in the district of Södermalm. It puts on some great photography exhibitions by world-class photographers, plus lesser-known and up-and-coming artists.
Check out some of Stockholm's best views too from its top-floor café, or settle into the award-winning restaurant, which uses local and seasonal ingredients to produce innovative and interesting dishes. Entry to the main exhibition is free with the pass.
Get to grips with Swedish culture at the Nordic Museum
At the Nordic Museum (Nordiska Museet) you can learn all about Swedish history with exhibitions on subjects as diverse as folk art, culture and traditions, to the life of the Sami, the author August Strindberg and 1950s Nordic fashion. It's ordinarily 120 SEK to get in, but admission is free when you have the Stockholm Pass.
See the city from Stockholm SkyView
Take a trip to the top of the world's largest spherical building, the Ericsson Globe, for fabulous views over the city. It takes 20–30 minutes to ride in the round glass pod up the side of the building to a height of around 130 metres above sea level. Usual price: 150 SEK (free with the Stockholm Pass).
Keep your eyes on the prize at the Nobel Museum
This compact museum lets you find out all you could want to know about the Nobel Prize (and more), with info on its Swedish founder Alfred Nobel and the many prestigious winners over the years. Entry is free with the Stockholm Pass.
Break the ice with the Stockholm Winter Boat Tour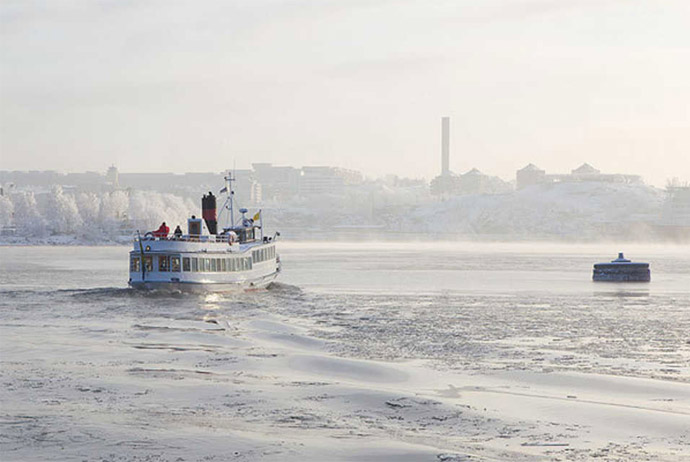 Cosy up inside with a warm glass of glögg, or grab a fur rug and brave the outside deck on the Stockholm Winter Kayaking Tour. Admire the city views as you paddle through the stunning landscapes of Vaxholm, and your boat might even have to break through the ice on its way.
Mingle with royalty at Drottningholm Palace
Head out of the city to the grand 17th-century Drottningholm Palace (open at weekends only in winter) with its stunning landscaped gardens, imposing interior and opulent décor. Sweden's first Unesco World Heritage site, it's home to the Swedish royal family – though it's large enough that you're unlikely to run into any of them! Admission is normally around 130 SEK, but the Stockholm Pass gives you free entrance.
Staying in Scandinavia for a little longer? You might also want to check out our guides to the discount cards for Helsinki and Gothenburg.
Like what you've been reading? Get our best tips by email!