Stockholm is one of the world's most exciting start-up hubs, and that's reflected in the growing number of cool co-working spaces where you can flip open your laptop, slurp deliciously strong coffee and mingle with some of the city's brightest minds.
To help you find the perfect working environment, we visited some of the most talked-about co-working spaces across the city, meeting designers, writers and entrepreneurs along the way.
Each of these shared office spaces has different services to offer remote workers – and prices differ wildly from one place to the next. One thing's for sure, though – they all offer a welcome break from the usual office environment.
Coffice
Tjärhovsgatan 5, Södermalm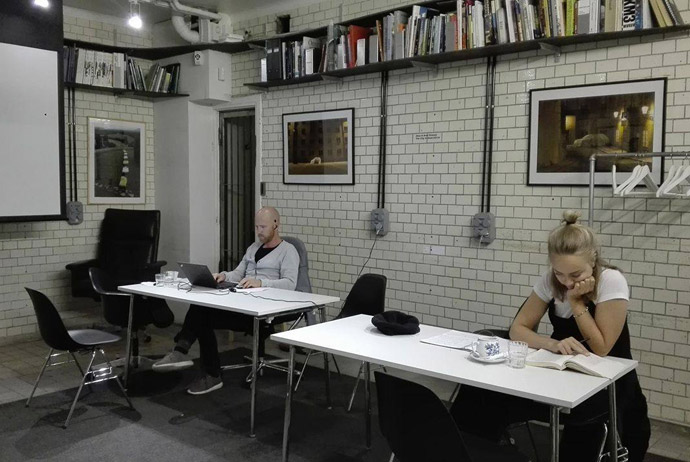 This upbeat place on the corner of Tjärhovsgatan is where work becomes a pleasure. Part coffee shop and part office (just like the name suggests), Coffice offers casual seating areas and a relaxed, chatty vibe.
If all you're seeking is a nice desk and fast internet – and you'd rather not pay more than the cost of a coffee and a blueberry muffin for your temporary office space – go ahead and pay them a visit.
Looking for somewhere a little more private to hold your meetings? Search no more. Coffice's two small meeting rooms can be booked by individuals or companies, and have got tiled walls that double as a great big white board, allowing you to let the creativity run free.
If you're in Stockholm for the long haul, you can become a member for around 1700 SEK a month. That gives you access to a copy machine, a scanner and a room for Skype calls. There's also a kitchen, plus you get free coffee, tea and fresh fruit, as well as a discount of 20% on all other hot beverages. Members can also use the meeting rooms for half the usual price.
★ SUGGESTED DISCOUNT
Save with the Stockholm Pass
Get up to 50% off at Stockholm's top attractions, including the Vasa Museum, SkyView Stockholm and The Viking Museum, plus discounts on some of the city's best boat trips.
Café & Co
Hornsgatan 47, Södermalm
This spacious place in Södermalm rolls a few lovely environments into one: there's the peaceful café you want to hang out in, the modern working environment you want to get creative in, and the super-comfy bean bags you want to fall asleep on when it's time to recharge your batteries.
There are four different membership levels here, allowing you to drop in whenever you choose, or have your very own seat on a long-term basis. You may even find that one of the co-founders is serving the morning coffee.
There's a bit of a Berlin vibe to this place – think high ceilings and walls that are adorned with bold artwork. Stylish it may be, but the owners have really thought things through, as the soundproof walls attest.
Down in the basement you'll find a well-equipped meeting room for up to 10 people, as well as a quiet corner for conferences. Prices vary but day passes cost around 100 SEK, while membership starts at around 1,250 SEK.
Knackeriet
Svartmangatan 9, Gamla Stan
Fuse the home comforts of an old Stockholm apartment with a nice professional environment and you get Knackeriet. One floor of this cool co-working space in the Old Town is given over to private meeting rooms, while the other features flexible seating. Each section is named after a different part of the world and has a lovely old map of that area hung on the wall.
Knackeriet's goal is to create one big family and this is achieved through careful selection of its members. The bad news for short-term visitors is that there's a minimum membership period of two months.
However, joining the Knackeriet family comes with plenty of perks, such as fast wifi, free snacks and access to a couple of great working spaces – including a sunny courtyard and the former office of Swedish poet Carl Michael Bellman. It doesn't end there; there's also a nap room, a shower room and an open kitchen. You'll also get your own keys so you can access the office 24 hours a day. Prices start at 3900 SEK per month.
Things
Drottning Kristinas väg 53, Norra Djurgården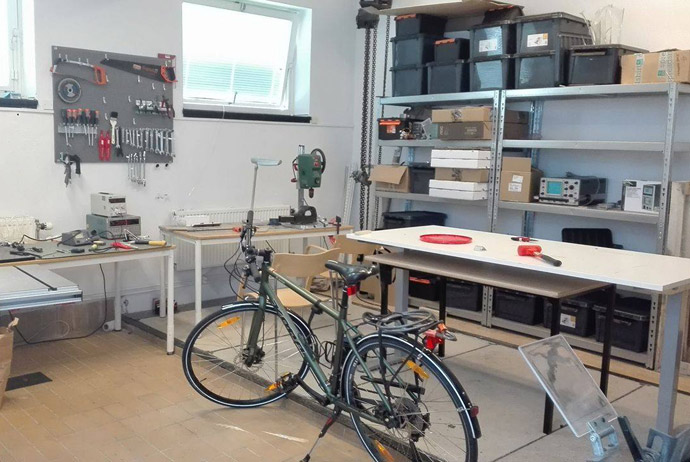 Things is one of the few shared office spaces in Stockholm that puts the focus on making hardware – or 'things'. With three floors named Ready, Steady and Go, it's a super-creative place where members work with wearables, 3D printing, automation, sensors and robotics.
Along with open workshops, you'll find more traditional-looking office spaces. There's also a chill-out room where you can relax after a hard morning of brainstorming.
One caveat: Things only accepts people from companies that work with hardware. That may be an advantage, though – especially if you can fix yourself up with top-notch opportunities at one of their huge partner companies. Membership starts at 2000 SEK.
Stockholm Makerspace
Drottning Kristinas väg 53, Norra Djurgården
Before leaving Things (see above), take the stairs down to the basement, where you'll find Stockholm Makerspace, a hub for tech-nerds, designers and those who like to create stuff. The association takes creative minds under its wing and helps them to develop their ideas.
You might end up bio-hacking in the lab, sewing in the textile room, or using 3D printers and laser cutters. You can also play with clay or get creative in the metal and woodworking areas.
You'll need to be a member (200 SEK a year) to gain access, and after that it costs around 300 SEK per month to use the lab. This isn't the right environment for big commercial projects, but if you want to develop your ideas one step beyond the drawing board, it's an excellent place to start.
7A Centralen
Vasagatan 7, Norrmalm
If you're looking for a more traditional temporary office space in Stockholm, check out 7A. With multiple room sizes and a handy location near the central station, it's a safe bet for quick meetings or conference calls.
There's a big range of different spaces to choose from, including compact rooms equipped with whiteboards, TV screens and speedy wifi. Rates start at around 350 SEK per hour for short-term rentals.
Map of co-working spaces in Stockholm