If you like your hotels small and personal then Sven Vintappare – this narrow, iron-shaped building from 1607 – is definitely worth a look.
There are just seven rooms here, located above a teeny-tiny café selling coffee and cakes. The rooms are accessed via a steep spiral staircase. And if you're tall, you'll have to be careful not to bang your head on all the low, wonky doorframes.
Apart from the charming sand-coloured building, there's a lot to like about Sven Vintappare: it's located just off one of Gamla Stan's main tourist streets, in a little cobbled square that seems to avoid the worst of the noise.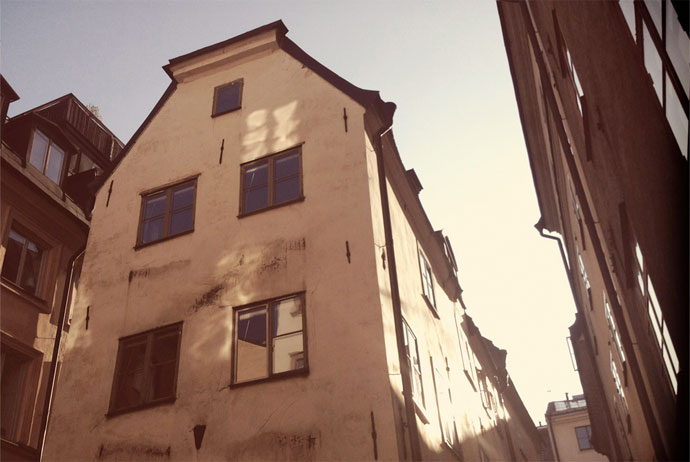 Even the smallest rooms feel surprisingly large, with broad wooden floorboards and subtle grey interiors. Each room has a handy kitchenette, while the en-suite bathrooms are done up with marble (from the area southwest of Stockholm) and granite (from the west coast of Sweden). The top part of the building is taken up by the hotel's suite, which has steeply sloping walls and its own separate sitting area.
Staff are friendly and compared with similar hotels in this part of town, the room rates aren't too bad. Breakfast (included) is served in the café downstairs.
---
Make a booking now
Get the best rate on Booking.com
---
Hotel Sven Vintappare Stockholm
Sven Vintappares Gränd 3
Gamla Stan
Stockholm
+46 822 41 40
hotelsvenvintappare.se
Updated: September 2014