STF Stigbergsliden is probably the most atmospheric hostel in Gothenburg. The building, which was put up in the 1800s and has been renovated several times since, originally served as a base for seamen who set sail from the harbour just a short walk away.
Unfortunately, the fact that the building is so old is starting to count against it. The dorms and private rooms, strung out along wonky corridors on two levels, are all a bit too pokey. And the bathrooms and common areas like the kitchens are sorely in need of a revamp.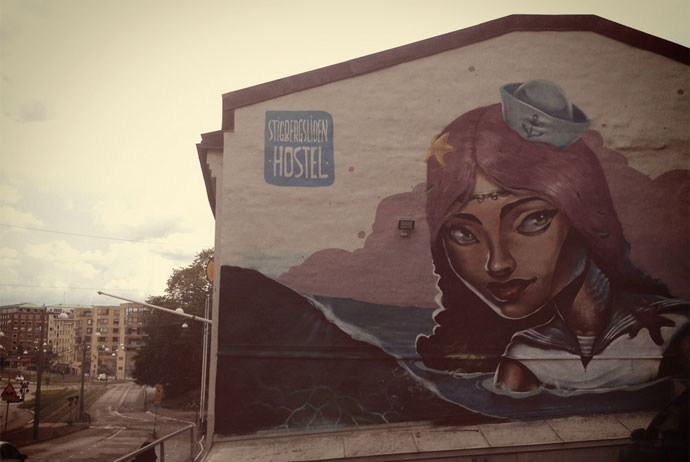 On the plus side, there's a nice courtyard at the back for socialising with other guests. It has picnic benches and a (very weathered) ping-pong table.
The location is also great: close to Andra Långgatan's bars and a short walk from the hipster-friendly neighbourhood of Majorna, which is home to some cool restaurants.
This place is run by STF, the Swedish hostel association. Members get a small discount on the usual room rates.
---
Make a booking now
Get the best rate on Booking.com
---
STF Stigbergsliden
Stigbergsliden 10
Gothenburg
+46 312 416 20
svenskaturistforeningen.se
Updated: September 2014