A five-minute walk east of the train station, this big glass-and-concrete construction has more than 330 rooms spread over multiple floors.
At the heart of the hotel is a cavernous atrium where a huge crown, lit up by fairy lights, hangs in mid-air. This area hasn't aged particularly well but the rooms themselves are much better – they're big, bright and clean.
Even the cheapest standard rooms at Scandic Crown feel fresh and smart, with nice wooden floors. When we visited, it felt like many had just been refurbished. Some of these rooms look down into the hotel's atrium while others, like the junior suites, have views over the city.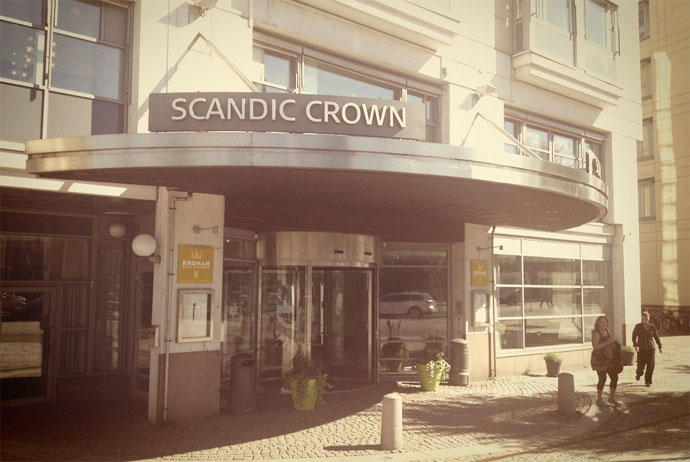 Scandic Crown seems to attract a lot of business people, especially during the week, but allowances are made for young families too. There's a play area with games and toys, and the restaurant has a special menu for kids.
The shop in the lobby sells drinks and snacks (handy, as there's not much in the way of shops in the immediate area). Up on the top floor, you can work out in the gym, or wallow in the hot tub. This being Sweden, there's also a couple of saunas to relax in after a wander around town.
We can't really knock this hotel – it's functional and the discounts available online mean that it can be good value.
---
Make a booking now
Get the best rate on Booking.com
---
Scandic Crown Hotel
Polhemsplatsen 3
Gothenburg
+46 317 515 100
scandichotels.se
Updated: September 2014