There aren't many places left in Europe where you can wander through primeval forest for hours at a time without encountering a single soul, but Glaskogen Nature Reserve in western Sweden is certainly one of them.
Whether you're after some lugn och ro (peace and quiet) or are itching for some active outdoor adventures, you'll find yourself right at home among Glaskogen's 28,000 hectares of lakes and forests and its rich animal and plant life.
Ready to go hiking, canoeing or camping in this beautiful wilderness area? Read on…
Where is Glaskogen?
Glaskogen is located in Arvika County in the Värmland region, about three and half hours from Gothenburg by car. If you're driving from Stockholm it'll take you around four and a half hours.
If you have a few days to spare your best bet is to base yourself in Karlstad or Arvika. The reserve is about a 90-minute drive west of Karlstad or a 40-minute drive southwest of Arvika.
You can also take Värmlandstrafik bus #108 from Arvika to the town of Glava but services are infrequent, especially on weekends, so check the timetable carefully beforehand. Ask the driver to let you off at the Ica supermarket in Glava – from there it's approximately 5km southwest to the nearest trail.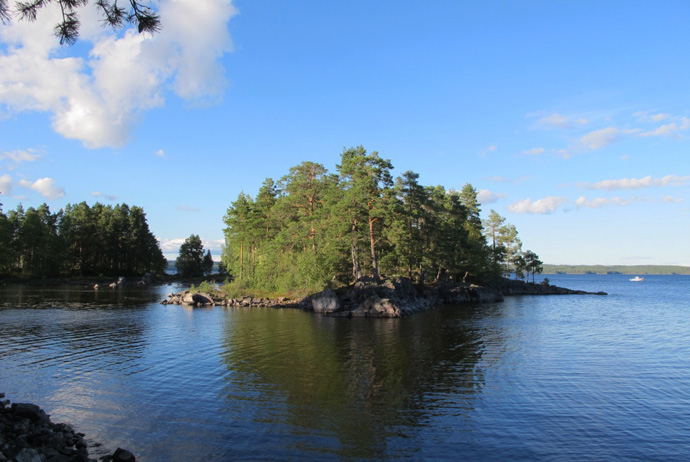 Why should you bother visiting Glaskogen?
Glaskogen offers a taste of the great Swedish outdoors, and is relatively easy to reach from the south's big cities. Day trips are possible if you start early but we'd recommend spending a weekend or even several days here if you can.
The reserve is so big and wild that, depending on the season, you may not actually encounter any other visitors during your time there.
However, you should keep your eyes peeled for Glaskogen's abundant flora and fauna. Blueberries, lingonberries and mushrooms are in plentiful supply during summer and autumn. Budding ornithologists should keep an eye out for ducks, woodpeckers, buzzards and the nocturnal Tengmalm's Owl.
Things to do in the nature reserve
You can rent mountain bikes (200 SEK/day) from the Lenungshammar info centre, which sits within the park. There are loads of bike paths and gravel roads to explore.
Those after a calmer experience can enjoy a spot of fishing on one of Glaskogen's eighty or so lakes. You'll need to buy a permit from the info centre (80 SEK/day).
Canoes are also available from the info centre for 220–350 SEK/day (or 1700 SEK/week). Canoe 'trails' wind through the lakes and waterways of the reserve, ranging from several hours to several days in length.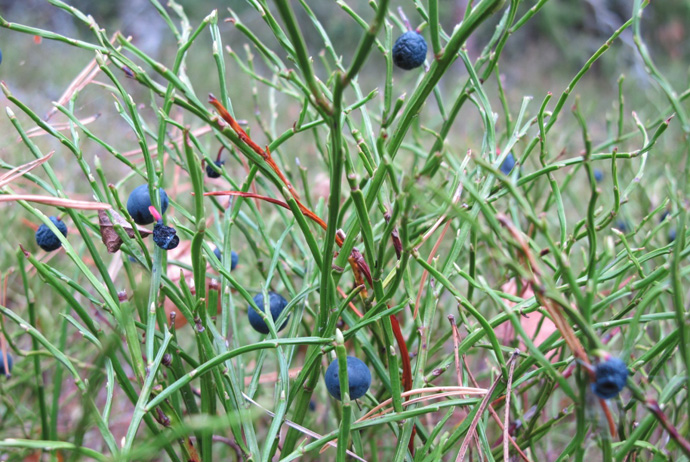 Hiking in the Glaskogen nature reserve
If you're keen for a ramble, use the official park map (see below) to select your own trail from the 300km of routes available, or take one of these tried and tested suggestions:
There's an easy 5km culture walk beginning from Lenungshammar – ask at the info centre for a free map.
Red Water Mountain (Rödvattensberget) is a more challenging uphill hike. The round trip will take you about three or four hours if you turn back at the top, or two days if you continue on the bigger circuit. Photographers will love the splendid view from the summit.
A relatively easy 2-day walk starts from Lerbråten near the village of Granmon and meanders past the protected Natura 2000 area of Lake Stora Gla. Camp at one of the lakeside windbreaks and take a refreshing dip in the morning if you dare!
Essential info for your trip
In order to use Glaskogen's facilities (windbreaks, outhouses, rubbish bins and firewood) you'll need a Glaskogen Card. They're available for 50 SEK/day from the information centre at Lenungshammar. You can also get cards at the Ica supermarket in Glava and at the tourist offices in Karlstad and Arvika.
The second thing you'll need to explore Glaskogen is a map. The official map of the park costs 120 SEK but is worth the investment, showing the locations of all the hiking and canoe trails, plus windbreaks, camping grounds, huts and viewing areas.
The map is a vital navigation tool, as you'll be lucky to get mobile phone reception out here (if you decide to try your luck with a phone, read our guide to getting a local sim card first). The map is also waterproof, should your canoe suddenly decide to capsize.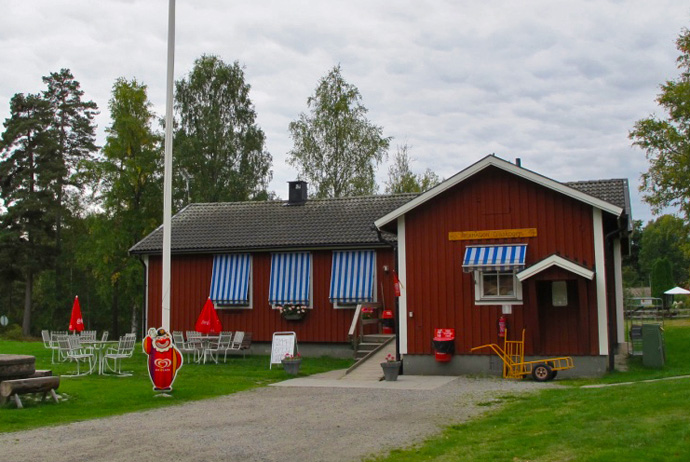 Where to grab supplies
The Lenungshammar info centre sells chocolate bars, tea and coffee, and they take card payments. If you're after more substantial supplies stop off at the Ica supermarket in Glava, where you'll find everything you need to rustle up tasty meals.
Where to stay
The most economical option is to camp at one of the many camping spots or windbreaks inside the park. Several overnight cabins are also available.
There's one cabin in the village of Gängene, close to the start of the Red Water Mountain trail. A stove, kitchen utensils, outhouse and firewood are provided but there's no electricity and you'll need to bring your own bed sheets.
There are also camping pitches, cottages and cabins in Lenungshammar, catering to different group sizes. Ask at the info centre for a full price list. Budget accommodation options are also available in Arvika and Karlstad, and you'll find a couple of cosy vacation rentals in Glava itself.
When's the best time of year to visit Glaskogen?
Summer is the most pleasant time of year weather-wise but it's also peak season. Autumn is a better time to visit as tourist numbers are fewer and the park puts on a spectacular show of colour. Facilities close during the winter months but visitors can still enjoy the cross-country skiing trails or ice skate on the frozen lakes.
Other natures reserves near Stockholm and Gothenburg
Värmland has well over 100 nature reserves, of which Glaskogen is the largest. Byamossarna in Arvika County offers year-round outdoor activities. Otherwise, Hammarö Sydspets is a beautiful spot for a picnic by Lake Vänern and is only a half hour drive from Karlstad's city centre.
Getting your bearings
The map below will help you get your bearings in the nature reserve. We've marked off the info centre and the bus stop in Glava, as well as the starting points for some of the recommended walking trails.
Like what you've been reading? Get our best tips by email!