Whether it's the lure of seeing the northern lights, trying a new outdoor activity or learning about Sámi culture, Swedish Lapland is an enticing rugged wilderness with lots to offer travellers.
Where to stay
Cheap things to do
Where to eat and drink
Getting around
But it also has a reputation for being expensive – and a visit to this remote part of northern Sweden can easily blow your budget.
With some planning, however, you can see the highlights of this Arctic wonderland in 3–4 days on a budget of 1000–1500 SEK ($100–150) a day, including accommodation, one meal out and an outdoor activity like one of these guided tours.
Here's how you can see Swedish Lapland without spending all your savings!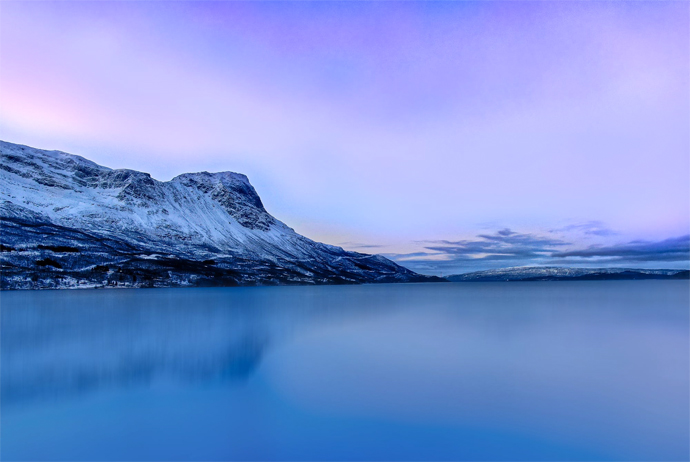 Where to stay in Swedish Lapland
Sure, Swedish Lapland is home to some incredible design hotels – including options that are carved from ice – but there are also plenty of budget accommodation options in Swedish Lapland.
One of the best ways to save money is to opt for a hostel (these are normally comfy and family friendly in Sweden) or an Airbnb rental with its own kitchen. Then you can stock up at a local supermarket and you won't have to spend a fortune on eating out.
In out-of-the-way parts of Lapland it's normally easy to find places to stay. But in tourist hotspots like Kiruna, Abisko and Jukkasjärvi, it pays to book ahead – try this page on Booking.com if you want to see a mix of hotels, hostels and vacation rentals.
Alternatively, Airbnb has a good selection of affordable Swedish cabins located in idyllic forest surroundings.
Other ways to find cheap stays in Lapland
You can also save money on activities by staying in self-contained lodges in the woods, where the activities are on-site, with some even included in the price of your accommodation.
For example, Reindeer Lodge near Kiruna has cabins in the wilderness for just 1000 SEK for a double or 4-bed cabin. And you won't need to book an expensive additional tour to see reindeer, take pictures of the northern lights, or have a sauna here.
Cross-country skis and snowshoes are also free to borrow, so you can explore the stunning surrounding forest while trying out a new activity.
Alternatively, the self-contained cabins at Pine Bay Lodge near Luleå overlook the sea outside the city, so you can get a taste of Lapland's natural beauty without going far (or spending too much). There's a good chance of meeting reindeer and spotting the northern lights, too.
Staying at mountain lodges
If you're visiting Swedish Lapland to go hiking during the summer, mountain lodges are a cheap way to stay warm and dry overnight.
These are most common along popular hiking routes like Kungsleden and normally offer overnights stays for around 300–400 SEK ($30–40). The accommodation is rustic, but you'll often be rewarded with truly amazing surroundings, largely unspoilt by human activity.
Is camping free in Lapland?
You can also save cash by camping in Swedish Lapland – just like in the rest of Sweden, it's totally free to camp wild as long as you follow certain rules.
However, unless you're visiting in late spring or summer, camping is only really an option if you have good outdoor skills and some serious winter camping gear. Temperatures can and do reach –25c during winter days, and sometimes even colder at night.
Cheap things to do in Lapland
Aside from hiking, hanging out with reindeer, going cross-country skiing and sweating it our in a sauna, there are plenty of other affordable must-do activities in Swedish Lapland.
Search for the northern lights
The elusive dancing spectacle of the northern lights is one of the biggest draws of Swedish Lapland.
While you can join tours that range from photography-focused excursions to snowmobile trips to chase the lights, the good news is that, if you are on a budget you can skip these – this natural phenomenon is completely free.
Ask locals for advice on the best viewpoints to see the northern lights, download an aurora activity app like My Aurora Forecast, and simply look up to the skies.
Cheap (ish!) tours in Lapland
There aren't many truly 'cheap' tours in Swedish Lapland and you could easily blow hundreds (or thousands!) of dollars on a few short excursions.
However, there are some options that are a little more affordable. Husky tours are an unforgettable way to see beautiful frozen landscapes while bonding with the dogs. The tours normally include warm outerwear and a fireside lunch (which saves you a meal as well!). This excellent three-hour tour near Kiruna lets you combine a dog-sled tour with seeing the northern lights.
Alternatively, you could try this northern lights dinner tour, which takes you into the wilderness to give you the best-possible chance of seeing the aurora.
A quick note on tours: It's almost always cheaper to book online, rather than arranging a tour at your hotel.
Ice skate on a frozen archipelago
With so many frozen lakes to choose from, ice-skating is a fun and cheap activity that can be enjoyed pretty much anywhere in Swedish Lapland.
For example, the vast Bay of Bothnia off Luleå freezes over during winter and wide ice paths and roads are groomed for cars and people to use. It's a magical experience to skate between the islands and look back over Luleå from the ice.
The local council puts out free kick sledges for people to borrow at various points along the Isbanen route, or you can hire them and long-distance skates from local sports store Hägglunds from around 200 SEK a day.
Alternatively, you can simply go for a stroll with the locals also out enjoying the winter trail.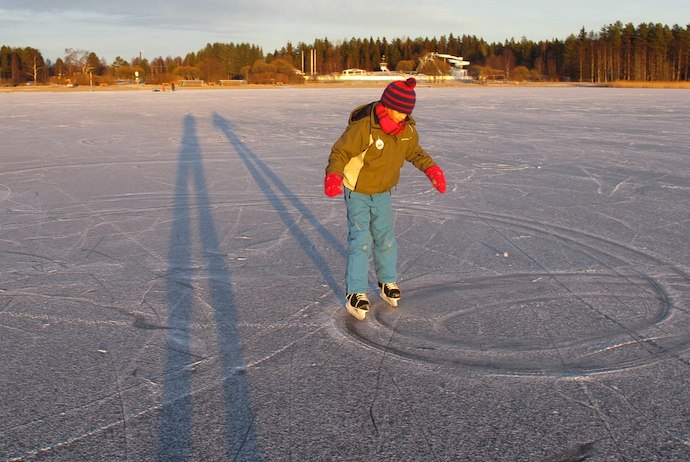 Listen to a free ice music concert
For something totally different, how about listening to musicians play instruments made of ice, backed by a colourful light display?
These incredible ice concerts take place on winter weekends from mid-January until the end of March in an igloo concert hall in Gültzauudden nature park, about 15 minutes' walk from Luleå city centre.
Visit the Jokkmokk winter market
Every February for more than 400 years Sámi people have been gathering in Jokkmokk, deep in Swedish Lapland, to trade, eat, drink and make merry.
Experiencing Sámi culture is a must when visiting Lapland, and this vibrant, free market is a great way to learn all about Sámi art, culture, music, reindeer and food.
Where to eat in Swedish Lapland
Eating out is an easy way to break the bank in Swedish Lapland. To stay on budget, choose accommodation with self-catering facilities and eat out at lunch time whenever possible, making the most of Sweden's renowned dagens (daily) lunch specials.
Good options include Bastard Burgers in Luleå, where the dagens includes a delicious burger, chips and drink for 109 SEK (around $10). Pretty much every small town has a casual pizzeria, a Thai place, or both – you can normally grab lunch or dinner at these joints for around 120 SEK too.
If you do go out on the ice in the Luleå Archipelago, be sure to skate or walk across to the hut on the island of Gråsjälören where they serve waffles, sausages and coffee. You can even bring your own food and use their grill!
In Kiruna, Café Safari serves tasty, affordable sandwiches (75 SEK), while the restaurant at Camp Ripan offers basic meals for lunch (Swedish home-cooking) and dishes made from seasonal, local ingredients at dinner. Try the house-smoked reindeer and Västerbotten cheese pie!
Getting there and around
The cheapest way to get to Swedish Lapland from Stockholm is usually by train to Lulea or Kiruna (you can see the train times and buy tickets here).
A bunk on the overnight train from Stockholm Central Station to Kiruna, for example, costs from 845 SEK. You can also fly to Lapland from Stockholm, but the prices are normally much higher. There's more on the options for the journey from Stockholm to Kiruna in this guide.
If you do go by train, book in advance and be flexible with your dates for the best ticket prices. Once you're in the north, you can get around pretty easily by taking a train between the bigger towns and cities – consider getting an Interrail pass if you're staying for a while.
Cheap, local buses take care of trips to smaller places, but if you really want to explore under your own steam, the best option is to hire a car.
See also:
Getting from Stockholm to Kiruna
Where to go in Swedish Lapland
Spa experiences in Swedish Lapland
Like what you've been reading? Get our best tips by email!