When you arrive in Scandinavia, you'll notice that seemingly small purchases add up quickly, putting a strain on your wallet. But there are plenty of things you can do to travel around Sweden on a budget.
Budget train travel in Sweden
If you haven't already got your hands on an Interrail or Eurail pass, don't panic. Sweden's government-owned rail firm, SJ, has some good deals on intercity services.
Tickets from Stockholm to Gothenburg, a very comfortable three-to-five-hour journey, regularly go for as little as 195 SEK. Sleeper tickets for the 16-hour journey to Kiruna, in the far north of Sweden, start from around 700 SEK. To get these prices you'll need to book around 12 weeks in advance.
Note that some train services in Sweden require you to have a seat reservation (it costs extra). If you want to avoid the hassle of getting a ticket and seat reservation separately, head to the ACP Rail website. Seat reservations are included as standard and you can have an e-ticket sent to you instantly.
No cheap train tickets? Take the bus
A couple of private bus companies – Flixbus and Nettbuss – run long-distance services between Sweden's main cities, and also have reliable connections to regional destinations like Copenhagen and Oslo. Tickets are good value (again, book ahead if you can) and the buses are second only to the train in terms of comfort, with free wifi and on-board toilets.
Pay a visit to Systembolaget
Alcohol is incredibly expensive in bars, restaurants and nightclubs, so make like the locals and have a couple of drinks at home first. Systembolaget – the government-run bottle shop – normally has a good selection of beers, wines and spirits.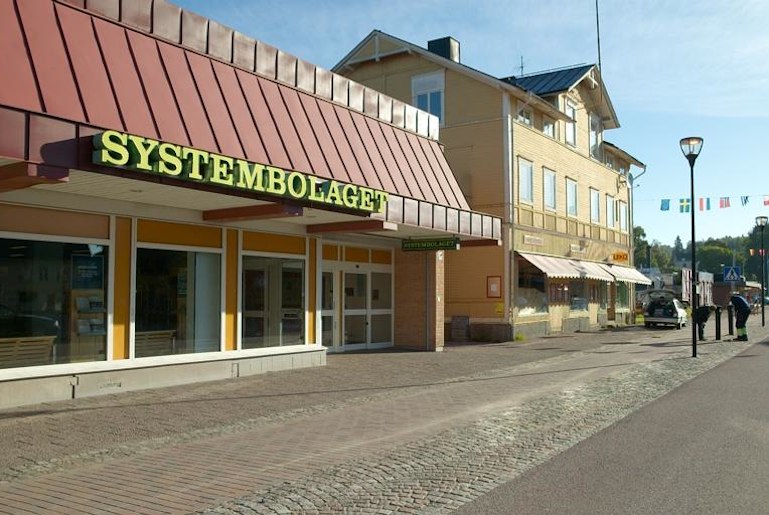 Can't find what you're looking for? Tough! Systembolaget is a monopoly, and the only retail store in Sweden with permission to sell drinks stronger than 3.5%. This guide has more on surviving the alcohol monopoly.
Eat out at lunchtime
In cities, plenty of restaurants run cheap lunch deals to lure in business groups. The menus are often similar (if not identical) to what's offered during the evening, so see this as your chance to try something swish, like a proper New Nordic restaurant.
Look out too for the dagens menu at cheaper places, which usually involves a dish-of-the-day and a drink for around 100 SEK.
Alternatively, search out an all-you-can-eat-buffet – they are usually cheaper during the day than in the evening, so you can fill your boots for as little as 125 SEK. See our guide for some cheap buffet restaurants.
How to drink on the cheap
There's no denying that drinking in bars in Sweden is pricey, but many city centre bars have Happy Hours when drinks are half-price. Happy Hour is usually after work from 4–7pm, but at some bars it runs longer. Check out our guide to Stockholm bars with deliciously cheap beer for some ideas.
Always bring a reuseable water bottle with you and fill it up wherever you can – Swedish tap water is clean, safe and tastes nice, so there's little point in spending 20­–30 SEK on bottled water. And think of all that plastic you're saving too, of course!
Join STF for cheap Swedish hostel stays
The Swedish youth hostel association STF gives cheaper beds to people who join its membership club. Sign up and you'll save every time you stay at one of their hostels. There's a joining fee of around 300 SEK, so this is only really worthwhile if you plan to stay for a week or so.
Make use of the right to roam
Allemansrätten – the right to roam – is enshrined in Swedish law. It essentially gives people the right to camp wild, pick berries and go hiking, as long as they show respect towards nature and stay away from private properties. Our guide to camping in Sweden has a full list of what is and isn't allowed.
Grab a discount card
The tourist boards in big Swedish cities often offer discount cards that give you free admission to popular attractions, as well as reduced rates at local restaurants and bars. Check out our guides to the discount cards in Stockholm and Gothenburg to see if you could save money.
Check out free museums – and free walking tours
Some museums are completely free to enter – even major ones, such as the permanent contemporary art collection at Stockholm's Moderna Museet (though admission is charged for temporary exhibitions). Other museums have free entrance on one day a week or free late-night opening one evening a week. Check out our guide to free museums in Stockholm.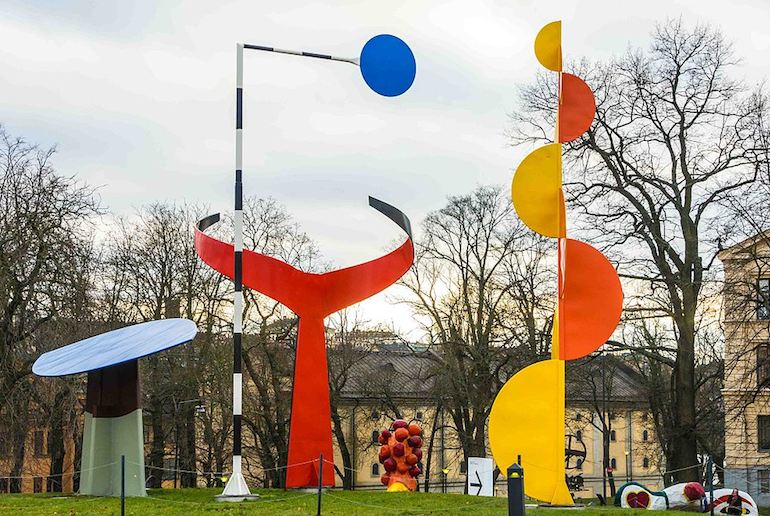 Several cities also offer free guided walking tours of the city, run by a local who will take you round the main sights or to more out-of-the-way lesser-known neighbourhoods. The tour itself is completely free, but the guides rely on tips for their income – so you simply pay what you feel they deserve at the end. Here are a couple of options in Malmö and Stockholm.
Don't forget insurance – even if your trip has already started!
It's no good visiting Sweden on a budget if you don't have adequate travel insurance. Even though Sweden is safe, we strongly recommend getting a decent policy in place for your trip. It really can make a world of difference if you lose your valuables or get involved in an accident. For lots of different reasons, including the fact that they will cover you even if your trip has started, we recommend World Nomads. You can get a quote below.
See also:
110 free and cheap things to do in Stockholm
Cheap eats in Stockholm
Is Sweden expensive?