Confused by Swedish phone numbers? Don't worry – we'll show you how to call a number in Sweden, regardless of whether you're in the UK, the US, or another part of the world.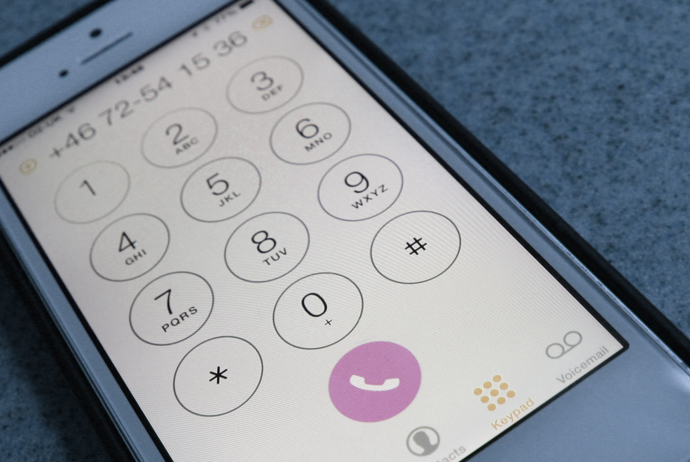 The first thing you need to know is this: the international dialling code for Sweden is +46. If you're using a phone without a '+' key, just dial 0046 instead.
Calling Sweden from the US
Here's how you call a Swedish number from the USA. This works whether you're trying to call a Swedish cell phone or a landline telephone.
1) Dial the US 'exit code' which is 011.
2) Add the Swedish country code, which is 46.
3) Dial the rest of the number, but leave off the first zero.
So if the Swedish number looks like this…
098-012-345
You would dial this:
011-46-98-012-345
Calling Sweden from the UK
Dialling a Swedish number from the UK and most other parts of the world is easy.
1) Replace the first zero from the Swedish number with either +46 or 0046, depending on the type of phone you're using (on most mobiles, you just hold down the '0' button to make the + symbol appear).
2) Dial the rest of the number.
Calling Sweden from Skype
Using Skype to call Sweden can often work out cheaper than dialling straight from your regular phone. If you want to reach a mobile or fixed line in Sweden, rather than another Skype account, you will need to have a Skype account that's loaded with credit. Calls are usually charged by the minute, though unlimited plans for Sweden are also available and could be worth considering if you're going to be calling Sweden a lot.
Once your account is set up and loaded with credit, calling a Swedish number should be nice and easy. Just click the number pad then choose the Swedish flag from the dropdown menu – the country code +46 will appear automatically. Just remove the '0' from the start of the Swedish number before typing in the rest of the digits.
Mobile phone numbers in Sweden
Swedish mobile numbers always start with 07. If you're calling from abroad, just remember to drop that first '0' and replace it with either +46 or 0046.
So for a Swedish mobile number that looks like this:
071-234-5678
You would dial:
0046-71-234-5678
| | |
| --- | --- |
|  City | Area code |
|  Stockholm | 08 |
|  Gothenburg | 031 |
|  Malmö | 040 |
|  Borås | 033 |
|  Eskilstuna | 016 |
|  Gällivare | 0970 |
|  Gävle | 026 |
|  Halmstad | 035 |
|  Helsingborg | 042 |
|  Jokkmokk | 0971 |
|  Jönköping | 036 |
|  Karlstad | 054 |
|  Kiruna | 0980 |
|  Linköping | 013 |
|  Luleå | 0920 |
|  Lund | 046 |
|  Norrköping | 011 |
|  Örebro | 019 |
|  Umeå | 090 |
|  Uppsala | 018 |
|  Västerås | 021 |
|  Växjö | 0470 |
Area codes in Sweden
Here's a list of useful area codes for fixed lines in Sweden. We've put the three main cities – Stockholm, Gothenburg and Malmö – right at the top of the list. Other cities are listed underneath in alphabetical order.
Remember that if you're trying to call Sweden from abroad, you should replace the first zero with +46 or 0046. Within Sweden you can just start dialling the codes as you see them in the table.
The phone numbers on Routes North
Across our destination guides, we've listed Swedish phone numbers in the way that works best for international visitors travelling with their own mobile phones – that is, with the +46 prefix included.
Getting a Swedish sim card
If you think you'll be making lots of calls to Swedish numbers once you arrive in the country, it's a good idea to get your hands on a Swedish sim card. You'll need an unlocked phone, but this could save you a decent sum of cash in the long run. Our guide to getting a Swedish sim has recommendations on finding a network and package that suits you.