The imposing, castle-like Grand Hotel is slap-bang in the middle of Lund, facing a tree-edged square.
As far as locations go, it doesn't get much better – the train station is a short stroll away, and some of the city's best shopping streets are right on the hotel's doorstep.
The building dates back to 1899 and a lot of effort has gone into maintaining some of the original features, like the sweeping marble staircase and the colourful stained-glass windows.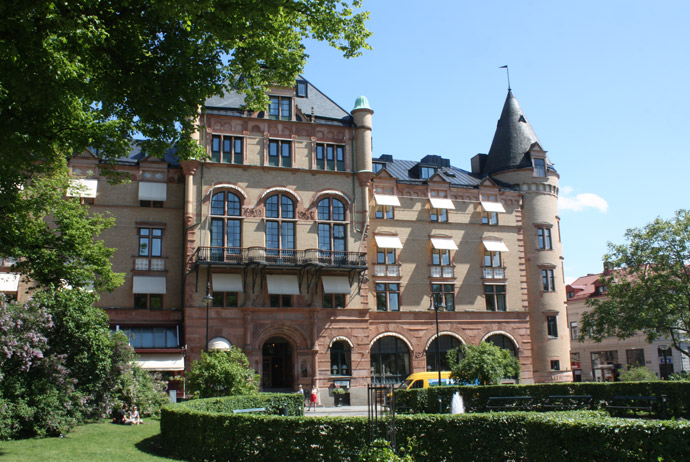 Nordic food is served in the smart main restaurant and for more relaxed (but still pricey) drinks and snacks there's a separate bar-bistro.
Beyond these public areas it's clear that some of the hotel's public areas have seen better days. The corridors, whose reddish-pink doors clash with the blue carpets, look a bit worn out for a hotel in this price category.
Rooms themselves run from basic doubles that were refurbished in the late 1990s to swish suites. They're comfortable enough but the ones we looked at felt a little overpriced compared with other options in the centre. Breakfast is included, as is free access to the hotel's sauna.
If close proximity to the train station is really important, this is an okay option, but you can find better value a short walk away.
---
Make a booking now
---
Grand Hotel Lund
Bantorget 1
Lund
+46 462 806 100
grandilund.se