This big Nordic hotel chain's only property in the old town is located near the southern end of Gamla Stan, close to the subway station.
It's in an old building dating back to the 1600s but some parts of the hotel feel surprisingly 21st Century – the lobby, for example, has a self-service tuck shop and contemporary pink-and-beige chairs. Other areas, especially the corridors and stairwells, are more reflective of the building's age.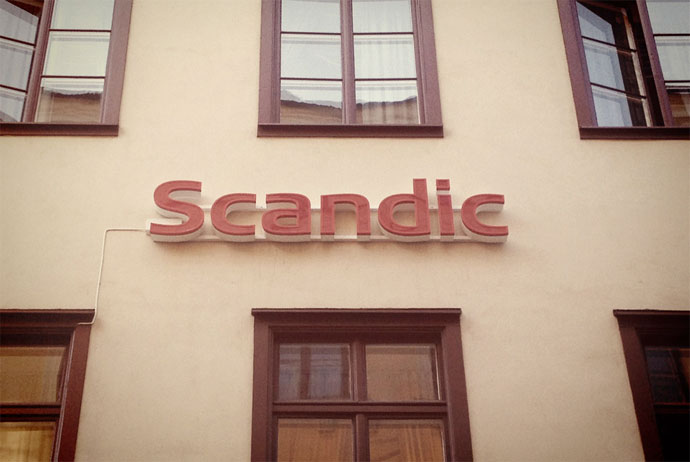 The actual rooms are pretty comfortable though, with Gustavian-style interiors – think striped blue wallpaper, glass chandeliers, light wooden floors, and framed landscapes on the walls. Bathrooms are a little on the small side.
The rates we were quoted felt quite high, even for Gamla Stan, but good discounts are available when booking ahead online.
If you do stay here, it's worth paying extra for one of the larger doubles – they feel considerably more spacious and the interiors are easier on the eye, with fewer jazzy patterns fighting for your attention.
---
Make a booking now
Get the best rate on Booking.com
---
Scandic Gamla Stan
Lilla Nygatan 25
Gamla Stan
Stockholm
+46 872 372 50
scandichotels.com
Updated: September 2014