When the American singer-songwriter Patti Smith came to Gothenburg, she fell in love with Hotel Eggers. Apparently she was so taken with the place, which is now run under the Best Western brand, that she decided to write about it in a novel.
We weren't quite so won over as Patti, but it is charming – like a hotel from another time, with all of the good and bad stuff that comes along with age.
The building itself, with its classical stone cornices and green copper roof, is one of the most interesting in this part of the city. Inside you'll find wide spaces with all the ambiance of an old cruise liner, with faded chandeliers, stained-glass windows and a sweeping staircase with thick red carpet running down its middle.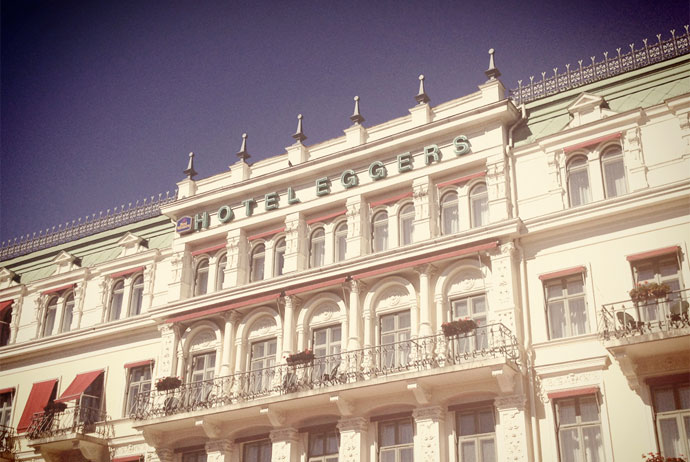 Whether you think the bedrooms are charmingly old fashioned or just outdated is really a matter of taste – and which room you end up with. We'd recommend asking to see a couple of different rooms before deciding where to stay, as some of the ones we looked at were nearly twice the size of others, without being any more expensive.
Thoughtful touches here include the packs of ear plugs left out by the beds, presumably to block out the noise of the trams that screech by right outside the old-style windows. Lunch and dinner are served in the ground-floor restaurant, which has checkered tablecloths, smartly dressed staff and an outdoor seating area that's decorated with pretty flower boxes.
A big selling point for Hotel Eggers is its location: the train station and bus terminal are just across the road.
---
Make a booking now
Get the best rate on Booking.com
---
Hotel Eggers
Drottningtorget
Gothenburg
+46 313 334 440
hoteleggers.se
Updated: September 2014