The Danish capital is ideal for a waterfront stay. Its harbour is clean enough to swim in, and the canalside neighbourhoods, islands and regenerated shipyards boast some fantastic houseboats and waterfront hotels. Here's our pick of the best.
Hotel CPHLiving, Christianshavn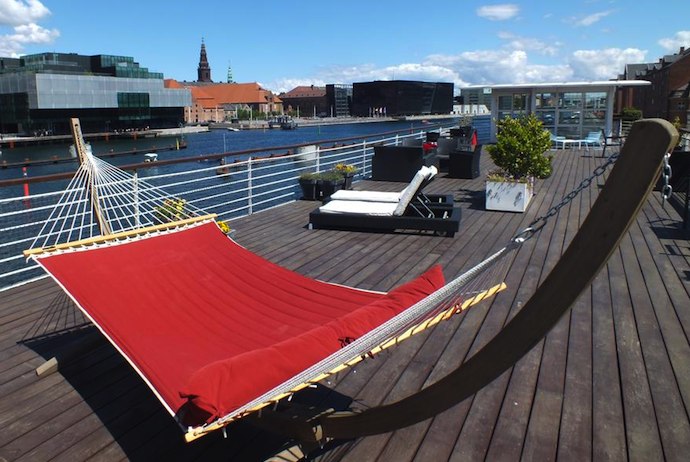 In a brilliant location on the dockside at Christianshavn, the two-storey barge CPHLiving calls itself a 'boatel', with picture windows giving wide views of the harbour.
It's fairly simple inside (think Ikea for styling), though it does have an on-board indoor swimming pool, and useful touches like a communal fridge for guests, hammocks and a barbecue on deck, plus flat-screen TVs and free wifi. Plus, it's just a few steps away from the lovely, historic Café Langebro, with craft ales on tap, for evening entertainment, while buses and the metro are within a 10-minute walk.
Upcycled houseboat, Refshaleøen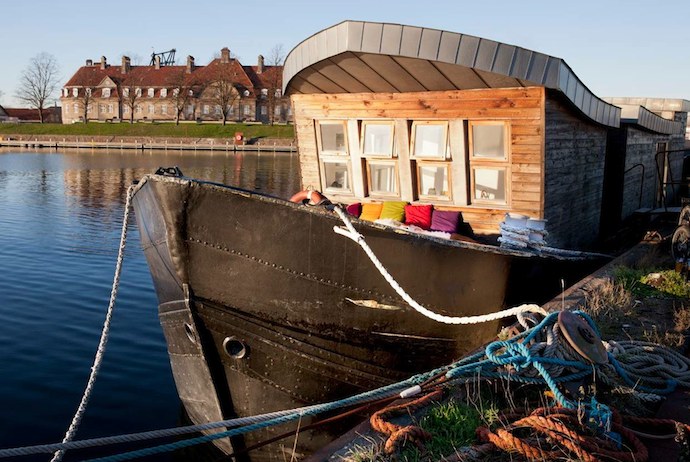 Hosts Jette and Jasper live at one end of this huge-but-snug barge, and rent out the other half with its own separate entrance. They've made a great job of the refurbishment, using reclaimed materials throughout.
Your quarters are on two levels (linked by a ladder), with private sundeck, a sunny double bedroom, funky lounge and kitchen, and a proper shower room. Refshaleøoen's hipster bars and world-renowned restaurants such as Amass and Noma are just a short walk away. You can borrow a bone-shaker bike, or take the nearby bus or waterbus into the city centre.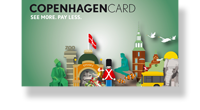 Is the Copenhagen Card worth buying?
Read this guide to see how much you could save during your trip!
Converted trawler, Sydhavnen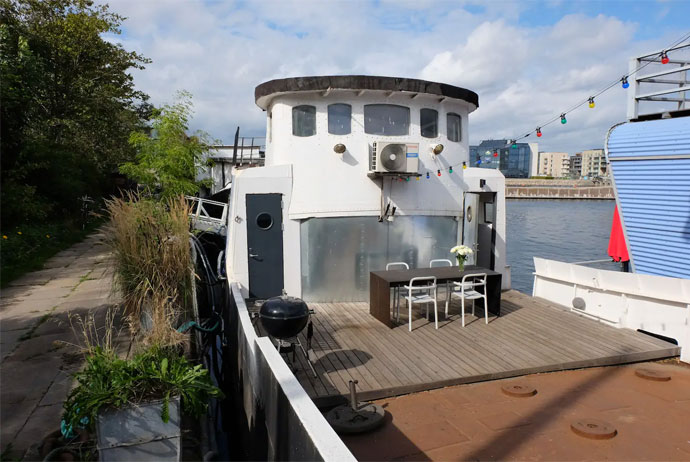 A stylish houseboat that's moored on one of the last remaining undeveloped areas of the harbour. The well-insulated boat has a wood burner (superhost Tony leaves plenty of firewood), so it makes a lovely bolthole in winter.
In summer, chilled craft beers and aircon await and there's a raft to swim from. Good public transport links get you to the city centre quickly, but with Netflix and Tony's amazingly diverse vinyl collection, will you be able to tear yourself away?
Two apartments in one houseboat, Central Copenhagen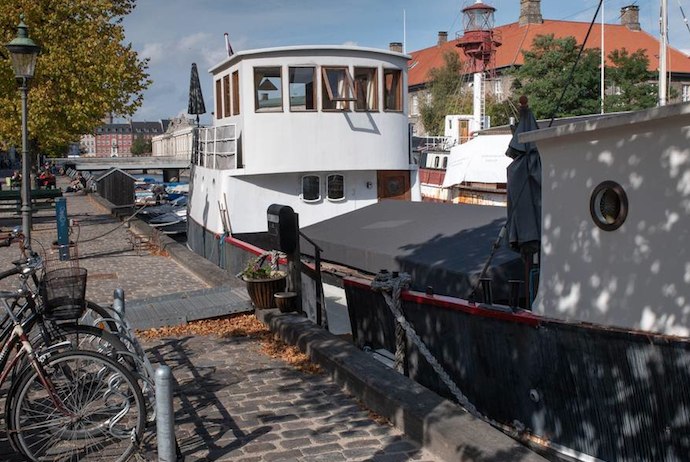 You can hardly get more central than this quiet canal off the harbour, within walking distance of Tivoli and the main railway station, and right across from National Museet and Christiansborg Palace.
With a wood-clad interior, contemporary kitchen and a mix of vintage finds and modern furniture, the boat has two apartments for rent, each with a private entrance at either end of the boat.
Danish fishing vessel, Christiania
A good-value houseboat, sleeping two, with white-painted floors, industrial-style lighting and basic home comforts. This accommodation veers more towards boat than house, but has electricity, running water, wifi, a full-length bath and a saltwater marine toilet, with further facilities, such as showers, nearby on dry land.
Host Christoffer recommends taking in the views of nearby Christiania from the top of the boat's mast, for those brave enough to climb it.
Houseboat, Vesterbro
Social worker, musician and superhost Thomas rents out a boat that sleeps two – and you get the whole place to yourselves. With varnished wood everywhere it has a nautical-but-homely feel and is in a small community with 20 other houseboats and ducks for neighbours. Vesterbro's cafés, bars and restaurants are a just five-minute walk away.
Dutch barge conversion, Sydhavnen
A glam mini apartment on the water, this former Dutch barge has been stylishly converted with a separate bedroom and glossy black kitchen.
There's a raft to sunbathe on, and you can swim from the boat. It's moored in a quiet spot near the Sydhavnstippen nature park, but just 15 minutes by bus from the city centre. Alternatively, the water ferry bus into the city centre stops about 1km away.
Houseboat near the opera house, Holmen
Three hundred metres from the opera house in one direction and Christiania in the other, this houseboat is moored on the edge of Holmen, Denmark's former Royal Naval Base and Dockyards.
Its fit-out is immaculate, with a high-spec kitchen, cast-iron woodburner, and polished wood everywhere. It still feels very much like being on a boat, though, with a double mattress tucked into the prow making an inviting bed and a large sundeck for lounging.
71 Nyhavn hotel, Nyhavn
Dipping its toes in the water, 71 Nyhavn fronts the harbour built by Christian IV in 1673, and has great views of the comings and goings along the waterway. A former 19th-century spice warehouse, it was converted into a hotel by artist and master builder Alf Arp-Hansen, who kept the original beams and hung a museum-quality collection of avant-garde art on its whitewashed walls.
From the hotel, you can go for a stroll past the neighbouring historic port buildings and waterside restaurants, or take a canal tour from the jetty directly outside the front door. If you're in the mood to splurge, this is an excellent place to do it.
See also:
Unusual places to stay in Denmark
Free things to do in Copenhagen